Brett Duncan is a "transitionist" who specializes in helping direct selling companies define their best next steps as they transition into the new era of direct selling. He is co-founder and managing partner of Strategic Choice Partners, a consulting firm that offers strategic support and services to direct selling companies.
Your 5-Step Annual Checkup for 2021
Happy New Year, everyone!
In years past, I've shared my resolutions for direct selling around this time of year. That's always been fun; you can read my resolutions for 2017 and 2019 here. I didn't make any resolutions for 2020 (Thank goodness, who would've seen that coming!), but I did summarize the top marketing challenges based on some time spent with colleagues in the industry, which you can read here.
I think it's fun to look back on these looks ahead, if for no other reason than to see what still hasn't changed, or, hopefully what seems like "old news" because we actually did do something about it.
This year, I think 2021 deserves a different approach. So, rather than taking the resolutions route, I wanted to take more of an "annual checkup" approach. Let's face it, after 2020, we could all use an annual checkup!
And while any checkup could consist of all kinds of tests and components, I feel like there are five areas in 2021 that especially require our attention.
1. Your New Distributor Onboarding Journey
This is one of those things that needs to be a part of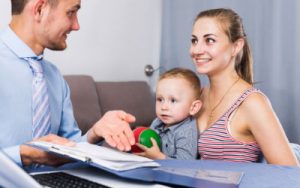 every annual checkup. But I think it's especially needed in 2021. You may have put off some necessary updates in 2020 as you waited for things to shake out. Now, even though the shaking isn't over yet, I think we have a much better idea of what may phase out in time and what changes in how we do business are here to stay.
So, when a new distributor joins your company, how do those first 30 days look for them? For most companies, this starts with a) a Welcome kit, b) an automated email sequence of 7-15 messages, c) a specific section in your back office for new distributor training and d) possibly an app or third-party tool used for training and communication.
I've harped on this area for years, and so have others. This previous WDS article from Daryl Wurzbacher offers some great thought-starters when it comes to your onboarding process.
The first question to ask yourself is this one: Do we have a "New Distributor Onboarding Journey" in place already? My hope is you do, but if not, congratulations: you just identified 2021's top priority for your company ;-).
Assuming you do have some form of New Distributor Onboarding Journey in place, pull it altogether so you can review the entire process holistically. Here are some questions to ask yourself to help frame the proper review of everything you have:
What portions of the current content is incorrect/no longer valid?
What's wrong about the tone/voice?
What's missing? Are you not talking about a certain product enough? Maybe a sales tool, or a web page? Maybe a new technique or training?
Who's missing? Are there corporate staff members that should be featured more? New field leaders? Maybe you highlighted a third party before that you don't need to feature anymore.
Is the pace right? Are they receiving the right messages at the right time and in the right order?
What do the analytics say? What are the open and click-through rates on your emails? What % of all new distributors opened all emails? Half of the emails? None of the emails? On web pages, how many visits did they get? Are there certain videos or elements that seem to get more attention than others?
Are you looking at the analytics regularly? Are they set up correctly?
What new techniques or channels should you consider? Maybe a customized audience in Facebook? Or a Facebook Group for new consultants? Texting? Weekly webinars?
How can you better equip your leaders who sponsor these new distributors to get more involved in the onboarding process?
How quickly can you address all of this? This new and improved onboarding approach you're planning does no one any good until it's launched. So, if this isn't something you can crank out ASAP, who can you hand it over to for help?
You can never give your onboarding journey too much attention. We work so hard to get new distributors to join our business. Put the same effort (or more) into crafting an experience that makes them glad they made the decision, and helps them succeed in finding new customers and sharing more products.
2. Your Shipping & Distribution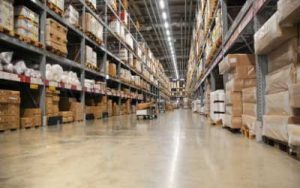 Above all else, I believe 2021 is going to be the year where your efficiencies and performance in distribution could make or break you.
Possibly more than anything else, 2020 accelerated the adoption of online shopping and exponentially increased the number of packages we all receive at our doorstep each week. It almost "broke the entire system! (Anyone still waiting on a Christmas item to deliver?)
And yet, while shipping volume increases, we're also seeing costs increase, and by quite a bit. My colleague Rich Harkey recently shared some areas to keep an eye on in his November 2020 article "3 Ways to Best Prepare for Increased Distribution Costs in 2021." Most of us just accept our shipping costs as an expense we cannot control. The details behind what we're charged can be confusing. But if you don't dig into those details, you could find yourself falling behind with a customer base that demands fast and cheap shipping.
Here are just a few questions to ask yourself as you take a good look at your distribution operation:
What was your average cost per shipment in 2020? Was it more or less than previous years?
What was your average fee to customers for shipments in 2020? Was that more or less than previous years?
Do you understand the details behind every fee in your bill?
How well would you rate your distribution operation? In receiving orders? In packing? In timely shipping?
Do you use a third-party distribution warehouse? Should you consider it? Should you consider a new one?
Are there new ways to shave a few pennies on shipments in certain areas?
When is the last time you negotiated your shipping costs with your carriers? Are you due for another discussion?
My expertise is not distribution and logistics, and it may not be yours, either. So it's easy to just let someone else deal with it. But your shipping costs impact every single order that leaves the building. So it's important. Find someone who knows how to get to the bottom line on your shipping expenses, and who can guide you through the process of getting more efficient in this area.
3. Your Online Analytics
I've personally worked with almost 100 different direct selling companies over the last seven years, and I can think of only one that has set up their website analytics properly, and actually uses that data to impact their business. Only one!!
"Online analytics" can mean a lot of different things, so I'll narrow it down a bit. We're talking about properly installing, setting up and reviewing your Google Analytics, as well as installing social tracking elements like the Facebook pixel to your website. You could probably include email analytics in this, too. There is not only a world of data waiting for you to uncover, but also a world of targeting opportunities waiting for you, that could make the difference in having an up year or a down year.
My experience has shown me that everyone wants to do this better, but they never get around to doing it. The problem with that is this data you gain grows exponentially more powerful the longer you're gathering it. So it's imperative that you get it set up the right way right away. You can see in this November 2020 article on Amway's new CTO  that it's a challenge that escapes no one, no matter how big or small you may be.
Simply having Google Analytics installed on your site isn't enough. Most people don't have it installed correctly or optimally, which means they are either getting faulty data or they are missing out on data. In addition, adding the Facebook pixel and other tracking elements to your site is something you should do even if you have no plans to use it currently. One day you will, and you'll be glad you've already been tracking the data, rather than having to start from scratch.
Here are some questions to walk you through your annual analytics checkup:
Do you have Google Analytics installed on your site? How confident are you that it's installed correctly?
How often do you or someone on your team review your website analytics? Should this be given more regular attention?
Is the Facebook pixel installed on your site? Should you consider other tracking pixels?
How often do you review your email analytics?
How are you intentionally using these analytics to improve your marketing efforts? Your sales efforts?
Is your tracking set up correctly to account for your replicated sites? (This is a big one; sometimes replicated sites can make it very difficult to accurately measure data if they aren't tested and set up correctly).
Are you using tools like Google Tag Manager and Google Search Console?
Are you keeping up with the ongoing updates and capabilities of these platforms?
The beauty of the digital world is that you can track just about anything, and a lot of it is free. Most of us simply aren't taking advantage of it all.
2020 accelerated adoption of ecommerce, so we must rush to catch up in running a top-notch ecommerce operation.
4. Your Events
If there's anything we direct sellers know how to do, it's how to throw a great event. And yet 2020 certainly challenged us in this most comfortable of all comfort zones. Some companies embraced the challenge, and others fell a bit short.
The good news, if you want to look at it that way, is the opportunity to embrace the challenge is sticking around through 2021!
As we all came to grips with "virtual events" in 2020,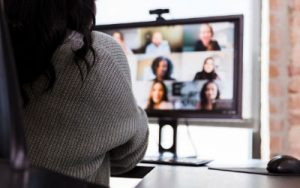 we also learned that "virtual events" can mean a lot of different things. Hopefully your trial and error in 2020 gave you some experience in what works best for your company. Is it a truly live event? Or do you produce the event prior and stream it live? Do you use Zoom or Facebook Live, or something else?
We probably all have our preferences based on our experiences this past year. And let's not forget that in-person events will hopefully back on the table to some degree for most of us later this year. But… I think we all can agree that the future will be much more of a hybrid approach of virtual and in-person events, well beyond 2021.
So, here are some thought-provoking questions to get you going on your annual checkup for your events:
What went really well in 2020 with our events?
What did not go well in 2020 with our events?
What is our preferred virtual event approach?
What approach have we seen other companies use that we should check out?
Should we increase the number of events this year, or decrease?
Are we going to have an in-person event this year?
What investments in equipment or software do we need to make? Or sales tools?
What is our event calendar for this year?
Who can we reach out to for some help or insights?
How can we equip our sales force to conduct better online events?
5. Your Compensation Plan
More than any other year that I can remember, companies are taking a hard look at updating their compensation plan in fairly significant ways. Some of these updates continue to be driven by changes prompted by the quickly evolving regulatory environment. Most are wanting to look at an update to simply get more bang for their buck.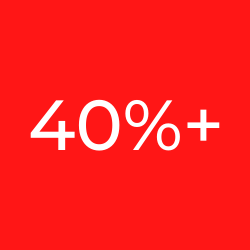 As direct sales companies continue to dish out 40%+ in commissions, they find themselves asking a very important question: "What am I getting in return for that 40%?" The expenses and responsibilities of the home office in today's direct sales landscape is much more involved than in decades past, and yet the payout of the compensation plan in most cases has not been adjusted to account for those additional expenses. It makes for quite a tight margin!
More than anything, companies are interested in two things right now: 1) How do we increase customer acquisition, which then leads to… 2) How can I continue to pay so much to my top leaders when customer acquisition typically occurs at a much lower level in my distributor hierarchy?
It's a tough nut to crack, and the answer is always "It depends." But the questions are the right ones to be asking. Here are a few more worth your time:
What percent was our commissions payout in 2020? Was it more or less than years' past?
What percent were other elements of our payout (like promotions and incentives)? More or less than years' past?
What's the breakdown of payout to top tier, middle tier and lower tier of my Distributors? Does the activity as it relates to the payout for each tier align with our strategy for growth?
What is the home office spending on lead generation (for customers or distributors)? What percent of total revenue does this account for?
How well does your plan allow a new distributor to earn $500 a month on sales to new customers?
Do you have customer programs in place, like a preferred customer discount, or a loyalty program? Should you? Are the ones you have working?
Do you have a "Hostess Program"? Is it working the way it's intended?
Overall, as you look at the different components of your plan, do they incentivize and instigate the behavior that is actually going to make a difference for your company? Could there be better ways to invest that payout than how you are now?
My partner Alan Luce recently share some thoughts on creating a more retail-centric plan toward the end of his article Lessons from the Lockdown, Part 3. This is definitely worth five minutes of your time.
Overall, it's a fundamental question you'll ask over and over again when it comes to your compensation plan: Is this juice worth the squeeze? And … does it allow for us to keep going and growing for years to come?
There are so many other things worthy of your attention as you kick off this new year, but I heartily believe that these five areas mentioned above deserve everyone's attention in 2021. The times they are a-changin', and the winners will be those who are the most agile in their adjustments.
What areas do you feel should be included in your 2021 Annual Checkup?
SHARE THIS ARTICLE: