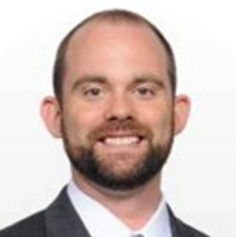 Brett Duncan is a "transitionist" who specializes in helping direct selling companies define their best next steps as they transition into the new era of direct selling. He is co-founder and managing partner of Strategic Choice Partners, a consulting firm that offers strategic support and services to direct selling companies.
Brett Duncan
The 10 Marketing Challenges Direct Sales Companies are Taking On in 2020
Marketing has always been important in direct sales. But it's never been as important as it is now. Today's direct sales environment finds the sales force expecting the best in packaging, lead generation, awareness campaigns, online marketing and much more. On top of that, they also want constant training on how to become great marketers themselves. It's a load that most direct sales companies didn't have to account for (at least to this degree) until recently.
I was privileged this past week to facilitate a session at the DSA Marketing & Communications Seminar that included about

20 different marketing professionals from different companies in direct selling. The companies represented included Young Living, Nu Skin, AdvoCare, Oriflame, Scentsy, Senegence, Saladmaster, Amway, Tastefully Simple, Zurvita and Isagenix, to name a few. It was a wonderful mix of great companies, and an excellent forum to share ideas and best practices.



Over the course of the three-hour session, we spent a lot of time discussing what areas these companies will be most focused on in 2020. Listed below are the top ten takeaways that I personally noted from the discussions. These are my own paraphrased takeaways and should not be taken as absolute or exhaustive plans by all the companies I mentioned above. Rather, my hope here is to provide an informal "state of marketing" in direct selling, to serve as a reference point for your own plans this coming year.
Online Advertising is Our New Norm.
As a general rule, direct selling companies will be spending more on online advertising in 2020 than they did in 2019. Most of this spend will be on Facebook, Instagram and Google Adwords, with some adding YouTube advertising or additional display networks, too. The campaigns will be focused primarily on brand awareness and end-consumer lead generation, with very few focusing on Distributor recruitment. That said, while all will be advertising more, not everyone has yet taken advantage of some of the more fruitful components of "funnel marketing," like retargeting and abandoned cart campaigns.
Multichannel Approaches are Getting More Attention.
Several direct selling companies are committed to finding a way to leverage Amazon in 2020, with a handful already listing their products there. It's important to distinguish that no company is looking to Amazon to replace their salesforce efforts; rather, companies simply know they must account for the Amazon effect while also still serving their salesforce in the process. One company shared that Amazon has actually become a great marketing channel for them, introducing new customers to the brand who may have never purchased otherwise, then leading them to the corporate website and/or a Distributor's website to continue their purchases and enjoy better deals.Admittedly, this approach can cause some concern and confusion with the field, but the pros seem to outweigh the cons for those with experience in this area. Specifically, many companies are creating commission pools that pay eligible Distributors profits from these Amazon purchases, adding for some a healthy income addition.
Influencer Marketing is a Priority, but Still Challenging.
Most companies are planning to leverage influencer marketing more in 2020. However, almost all who have experience in this area to date express challenges when it comes to helping their existing salesforce not feel as though they are in competition with these influencers. At the same time, many influencers sometimes struggle with the requirement to purchase through an Independent Distributor as part of their promotional efforts.Regardless, all companies recognize the potential of incorporating more influencer marketing into their plans. Some pay with product, others with experiences and others with actual money. Many experienced companies suggest focusing more on micro-influencers, and not getting too caught up in network size. They often see better results with influencers who have from 5,000 – 15,000 followers, instead of those with 100,000 or more. In addition, many companies are trading sponsorship and celebrity endorsement budget for increased influencer marketing work, seeing a better direct return for their influencer marketing efforts.
Website Design is Never Done.
It's safe to assume that every company is redesigning their website in 2020. By "redesign," I'm talking about significant design and/or architectural updates, not just simple banner tweaks here and there. In some cases, this even means a new platform or ecommerce engine.Many companies that plan to redesign their website in 2020 also redesigned it in 2019. The point is simple and clear: a website is never complete. A redesign could be prompted by technological updates that need to be taken advantage of. In other cases, new business programs and positioning prompt a whole new approach to the company's online presence. Regardless, the simple truth is that changes in positioning, platforms, programs and capabilities requires us all to be ready to update our core website design regularly. And, in most cases, companies are working with third-party agencies to help them make this happen.
Corporate Messaging Needs Some Attention.
Given the current regulatory environment, my assumption is that all companies would be taking a hard and thorough look at the corporate messaging represented on their websites, print materials, etc. However, there is a wide-range of work in this area, in terms of both urgency and degree of change. Some companies are aggressively reviewing their own messaging and changing years-old positioning to match what they deem to be aligned with the current guidance provided by the FTC. Others don't feel like their messaging was far off to begin with. And others are simply waiting to see what happens.Let me add a personal opinion here: I believe the degree of change in corporate messaging that is required is much more than many companies believe it should be. I would stress that all companies a) gain more clarity ASAP on what is and is not acceptable in terms of income claims and implied claims, and b) prioritize a thorough review of all marketing materials to identify areas in need of an update. This is something a third party (like my company, Strategic Choice Partners) can help with if you don't have the bandwidth or understanding to do it yourself.
Print Work Continues to Diminish.
While it is no surprise that companies print less than they used to, it is somewhat surprising that companies plan to print less than they did in 2019. In my discussions, no company plans to print as much as they did in 2019.
Low-Cost and No-Cost Enrollment is the New Trend.
To compete in the Gig Economy, where an enrollment fee is rarely required, many direct selling companies are lowering their enrollment fees to well below $50, and many are foregoing enrollment fees altogether. In addition to competing with the no-cost norm of the Gig Economy, companies also like the low barrier to entry and low-risk positioning that comes with these lower fees.
Who Matters More: Millennials or Gen Z?
As the topic of marketing to millennials arose, many expressed that a focus on millennials is "so five years ago." If you haven't addressed millennials already, you may have missed that boat. The focus now needs to be on Gen Z.However, many in the group agreed with a sentiment expressed that psychographics, not demographics, is what really matters. In other words, what's the brand story or worldview that your company resonates with, and who holds to the same worldview? There are people in every generation that can find something about your brand that resonates with them. Focus on attracting them at a psychographic level, and then focus on how you reach them (channels, messaging, etc.) based on their demographic.
Search Marketing and Online Reputation Management are Getting More Attention.
Most companies plan to increase their search marketing efforts in 2020. This work may include organic search engine optimization, paid search or online reputation management. More companies are recognizing that the Home Office must be better stewards of the company's online presence, understanding that only the Home Office can improve online reputation.
Roughly Half of Us are Rebranding or Repackaging in 2020.
Based on the group I chatted with, half of them plan to launch a new packaging design or even a new brand approach/logo design for the company overall in 2020. If you've ever been a part of rebranding or repackaging, you know how much work goes into that. For many companies, this means many resources will be consumed with all the work that goes into new packaging, leaving them with little bandwidth to handle additional projects.



Overall, it's clear that direct selling is a digital marketing industry. Just the simple shift in looking to digital marketing as a component of what we do to an identity can shape many decisions from the executive level on down. I found myself frequently impressed with and encouraged by some of the efforts direct selling companies are making in their marketing. That said, many participants expressed the need for marketing budgets to increase many times over, leaving the company with some very important decisions to make in terms of where those funds can be found in their current model.
Let me thank the DSA again for hosting such a helpful and practical summit, and I hope they continue to create these experiences more in the future.
SHARE THIS ARTICLE: