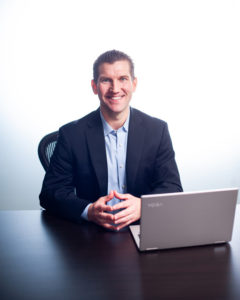 Daryl Wurzbacher began his career in the direct selling industry in 1999 as the Director of Information Technology for a dietary supplement and personal care direct sales start-up. That company was the first client of ByDesign Technologies, and Daryl was a critical liaison between ByDesign, the field leaders, and his corporate team. In that role, Daryl scaled the company from $0 to $70 million using ByDesign's platform.
In 2007, Daryl transitioned to the supplier side of our industry as the Director of Technology for ByDesign. His strategic contributions led to his appointment as President in 2015 and CEO in 2018.
Daryl Wurzbacher
Technology That Empowers Your Reps
To be competitive in this modern marketplace, you have to ensure that you have the foundation right. When you look at the landscape of the Direct Sales space, the majority of companies haven't gotten the basics right. Getting these basics right WILL give you a competitive advantage in our industry. Today, we will discuss automation, the third and final pillar for using technology as a competitive advantage. The first two pillars were included in my prior posts on credibility and simplicity.
What comes to mind when you hear the term "automation"? Does it conger images of huge assembly lines with their conveyor belts running from end to end in a manufacturing plant? Automation is that, but so much more. Automation is the result of technology that enables a wide range of manual processes or procedures to be automatically completed and repeated with minimal human assistance. Through this lens, it is easy to see how solutions such as washing machines and dishwashers leverage automation to help us be more productive, freeing us of some mundane and time-consuming tasks so that we can have additional time to focus on the things that drive more value in our lives.
Now, what if you could apply automation to the mundane and time-consuming tasks in your business? Let's explore how you can get to your results faster while you stay ahead of the curve and your competition.



DRIVING REPS TO TAKE ACTION
Are you currently able to build upon the excitement of a new enrollee joining — inspiring them to take ACTION based on what you know works? Are you trusting the field to provide the right introduction and training on your brand and products? Our field adoption specialists regularly hear that poor onboarding experiences are a leading cause of Representative churn. When you look at one of the attributes of many successful Gig Economy companies – you'll see they've built automated onboarding systems, to DRIVE ACTION.

The first step in driving your Representatives to take the right action is DEFINING THE REPRESENTATIVE'S JOURNEY. This may seem like a very task simple, and indeed it is — which is why most companies skip over this step. Completing this process will set you up for greater success and will put you ahead of what the majority of companies are doing. Before you can efficiently automate, you will need to understand the manual process that is currently in place. This is the foundation for how you automate your onboarding.
Start with two questions:
What do your Representatives need to know?
When do Representatives need to know it?
Frequently we see Representatives join a business, and then they are directed to view countless hours of videos and books of content to read for their onboarding. With attention spans currently estimated at 8 seconds, people do not retain large amounts of information.
But, an amazing thing happens when you break those countless hours of videos and books into small pieces of training. It becomes easy to learn and remember. From a technology perspective, at its simplest level – you can set up automatic emails from most systems. Another option would be using a solution such as Constant Contact or Hub Spot to set up a sequenced set of emails that can easily support new Representatives into the funnel.
As the onboarding journey evolves, this will develop into driving Rep activities based on events that are occurring in their business. Uber drives action by dispatching cars to pick up a rider when they request a ride. Being able to drive activity based on what's happening in a Rep's business is going to be vital to automating the onboarding experience long term.
Example of long term automated onboarding:
The types of events that are important for your representatives to know include: New Enrollments | New Customers | New Sales |New Ranks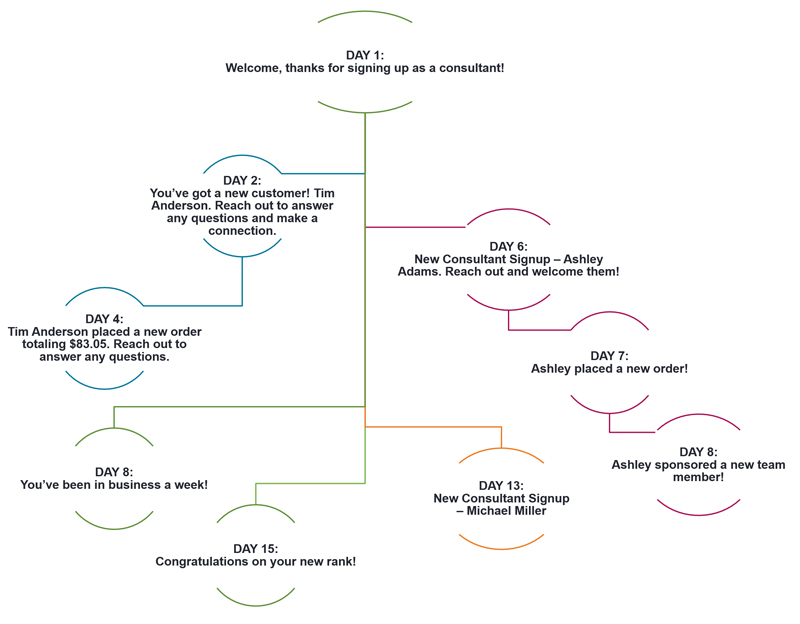 ASSESS OPPORTUNITIES FOR GROWTH
To start the process of leveraging automation to accelerate your business growth, take a few minutes to complete this assessment of your current state.  Move forward with clarity on where you are hitting the mark and where opportunity is knocking.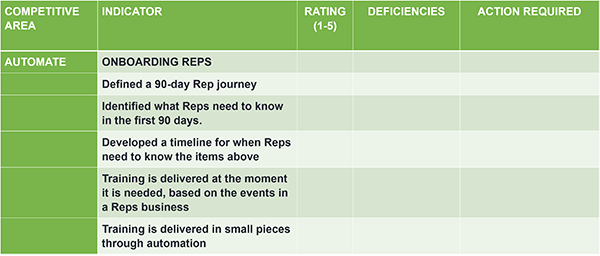 For existing companies, I encourage you to assess your company's performance in each of these areas. If you have not yet launched your company, then these are areas to consider when you are evaluating the technology for your company.
View the comprehensive assessment of all three pillars 

I hope you have gained a new awareness of how you combine credibility, simplification and automation to gain a significant competitive advantage for your company. Feel free to reach out to me at if you have any questions or would like to chat about how you can move forward in leveraging technology to be your competitive advantage.
SHARE THIS ARTICLE: