Following the impressive growth figures in the first and the second quarters of 2021, the industry in general seems to have slowed down this time.
Let's briefly review how six major direct sales companies did in the last quarter: Herbalife, Natura &Co, Nu Skin, Oriflame, Tupperware and USANA.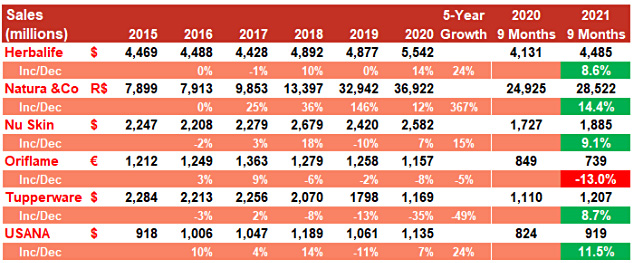 Third quarter 2021 sales of Herbalife's were $1.4 billion, a 6% decrease compared to the third quarter of 2020. This was in-line with guidance issued in September 2021, company mentioned.
Management said this last quarter was "impacted by a challenging year-over-year comparison period, while on a two-year stack basis, net sales grew 15% compared to the third quarter of 2019".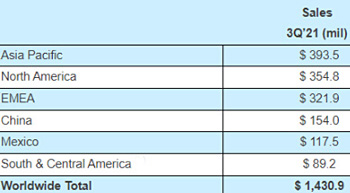 As far as the regions concerned, China reported the worst quarterly growth (-30%). South & Central America came up with -13%, North America with -11% and EMEA -4%. Sales in Asia-Pacific region grew by 11% and in Mexico by 7%.
For the quarter, the number of new distributors and preferred customers joining Herbalife was also down 19%.
"Over the course of the global pandemic, we have delivered unprecedented business performance and growth. Despite challenging comparison periods in the third and fourth quarters, we remain on track for another record sales year," said John Agwunobi, Chairman and CEO. "The fundamental tailwinds driving the global nutrition industry, along with demand for our science-based nutrition products, continue to benefit the Company."
Herbalife's expectation for year-end is 4.5-8.5% revenue increase compared to 2020. Currently, it is 8.6% above last year.
For more on Herbalife's third quarter performance, please click here.
Company's consolidated net revenue in the third quarter represented a 8.4% decline versus last year. Despite this, 9-month performance is 14% above last year's.
Quarter performances of Natura & Co's business units were as follows:  Avon International -16.4%, Natura & Co Latam (incl. Avon Latam) -8.7%, The Body Shop -0.4%. Group's smallest unit Aesop reported 12% sales increase. Currently, 70% of group revenue is generated outside Brazil.
Management said Avon's total sales (Latam+International) were up 11% in 9M21 vs 9M20. This was the first 9-month period of growth for Avon in the last five years. To leverage Avon's presence in Russia, the company is planning to launch The Body Shop At Home in that market. Besides, Aesop will be launched in China in late 2022.
Following these results, company was confident about 2021, reiterating its target of "high single-digit growth" this year.
Natura &Co announced it launched a share repurchase program for up to R$ 1.5 billion (approx. US$ 270 million).
For more on Natura &Co's third quarter performance, please click here.
Nu Skin reported $599 million revenue in the third quarter (down 10% from $662 million on Q3 of 2020).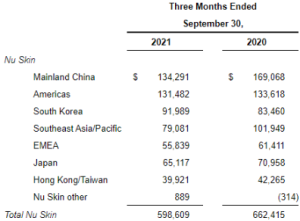 Sales in Southeast Asia/Pacific and China regions were down 22% and 21%, respectively. EMEA declined by 9%, Japan by 8%, Hong Kong/Taiwan by 6% and finally, Americas by 2%. The only region that reported positive growth in the last quarter was South Korea (+10%).
Ryan Napierski, Nu Skin CEO, said, "As we previously announced, our third quarter revenue was lower than anticipated due to COVID delta variant disruptions as unexpected government restrictions interrupted selling and promotional activities in several markets, specifically in Mainland China and Southeast Asia. Despite these short-term impacts, we are encouraged by our continued growth in the U.S. and double-digit growth in Korea."
During the post-quarter investors' call, management announced they were in the process of transforming Nu Skin "from a traditional direct selling company to the world's leading beauty and wellness company". And the three key strategic imperatives that will enable this were stated as:
* Launch of "Empower Me", a personalized beauty and wellness strategy that will connect the beauty device systems to company's digital ecosystem.
* Evolving of go-to-market approach from a traditional direct selling business model to an emerging affiliate-powered social commerce model.
* Expanding of company's digital platform with an enhanced experience, as well as two new apps, "Vera" for customers and "Stella" for affiliates.
For the last quarter of 2021, Nu Skin anticipates 10-14% revenue decline versus last year's Q4. And for the whole year, the expectation is $2.67 to $2.70 billion sales or +3 to 5% growth.
For more on Nu Skin's third quarter performance, please click here.
Oriflame's global sales declined by 21% in the third quarter. This was company's third consecutive negative-growth quarter in 2021. In fact, as the above table shows, Oriflame's revenue has been declining since 2017.
Unit sales decreased by 24% in Q3, too. Company said, Covid-19 was the main reason behind this quarter's results. All four regions recorded declining sales as compared to the same quarter of 2020. Turkey & Africa: -41%, Asia: -23%, CIS: -22%, Europe: -16% and Latin America: -9%.
Following the this quarter, Oriflame's sales for the nine-month period are down 13% versus last year.
"The unexpected downturn during the end of quarter two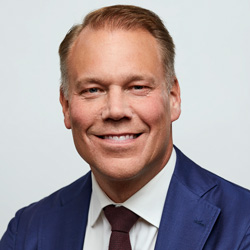 continued into the third quarter. Sales dropped in all regions as a result of weak activity and recruitment combined with restrictions on meetings, conferences and events impacting the business and motivation among our members. Although the Covid-19 situation is improving in many parts of the world, we are still impacted in several countries primarily in Asia and Africa," commented CEO Magnus Brännström.
Possibly fueled mostly by the pandemic, Oriflame received 98% of its orders through the online channels. 35% of the orders were placed using the Oriflame app.
For more on Oiflame's third quarter performance, please click here.
Tupperware reported $376.9 million sales in for Q3 of 2021. This was a decrease of 11% year over year. Company's active sales force decreased by 8%, too.
Sales in Europe region were down, in Asia-Pacific 13%, and in North America 11%. South America ended the quarter with an increase of 6%.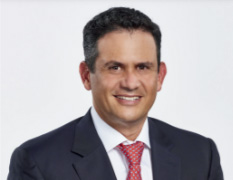 Commenting on the results, CEO Miguel Fernandez said, "We are continuing to build the foundation that will enable us to strengthen and evolve our business into a global, omnichannel, premium-branded company, and by expanding into new channels and product categories, we will achieve sustainable growth over the long term. Despite challenging year-over-year comparisons and the persisting negative effects of the global pandemic, we are proud of our ability to post solid results during our ongoing turnaround. We are as confident as ever in our business outlook, our strategy, and our ability to execute."
As a part of company's omnichannel strategy, the management announced it recently signed an agreement with a large U.K. distributor that distributes products in several major retailers in the U.K.
Management also said that 2020 was a year of stabilization for Tupperware. 2021 is the foundation year. 2022 will be the year of expansion and in 2023 and beyond, the company will accelerate efforts for a long-term sustained growth.
Tupperware's first three quarters' revenue is 9% above last year's.
For more on Tupperware's third quarter performance, please click here.
USANA's third quarter sales were $274.4 million as compared with $298.5 million during the third quarter 2020 (-8%).
Company's largest region Greater China reported -9% growth in Q3. Southeast Asia & Pacific  came with -15%, and Americas & Europe Region -7%. The only positive figure was from North Asia (+14%).

"As we indicated a month ago, the operating environment remains challenging across several of our key markets due, in great part, to disruptions and lockdowns related to the COVID-19 pandemic," said Kevin Guest, Chief Executive Officer and Chairman of the Board. "Notwithstanding these challenges, we continue to execute our growth strategy, which is centered on generating sustainable customer growth."
At the end of the nine-month period, USANA's revenue is about 12% above last year's. For the whole of 2021, USANA expects its sales to be between $1.18 – $1.20 billion. That means, if achieved, 2021 will be a record revenue year for USANA.
For more on USANA's third quarter performance, please click here.
Some companies' reports were quite promising, on the other hand: For example Medifast came up with a remarkable 52% growth. Nature's Sunshine also managed to increase its sales by 14%. Primerica's revenue increase was 22%. Mannatech reported 4% increase.
We now have to wait to see how the industry will close the year.
…..

Hakki Ozmorali is the Founder of WDS Consultancy, a management consulting and online publishing firm in Canada, specialized in providing services to direct selling firms. WDS Consultancy is a Supplier Member of the Canada DSA. It is the publisher of The World of Direct Selling, global industry's leading weekly online publication since 2010. Hakki is an experienced professional with a strong background in direct sales. His work experiences in direct selling include Country and Regional Manager roles at various multinationals. You can contact Hakki here.

SHARE THIS ARTICLE: