Once again, a good number of direct selling companies achieved remarkable growth figures in the second quarter. Positive quarterly reports came following those we saw in 2020 and in the first quarter of 2021.
In this article, we take a look at five of the leading companies' second quarter figures: Herbalife, Natura &Co, Nu Skin, Tupperware and USANA.

Herbalife reported $1.6 billion net sales in the second quarter, up 15% versus Q2 of 2020. This year's Q2 was also Herbalife's fourth straight quarter of year-over-year double-digit sales growth.
Five of six regions came up with net sales growth in the quarter with four regions exceeding 20% growth: Asia-Pacific 38%, South & Central America 23%, Mexico 23%, and EMEA 22%. North America reported 7% sales growth and China 17% decilne.
Management told the investors they were disappointed with China's performance. China represents relatively a small share in Herbalife's global business (approx. 11%) but company announced they were already taking a number of actions to reverse the situation in this market.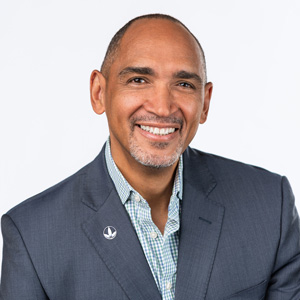 "We delivered double-digit net sales growth for the fourth straight quarter. All three of our core product categories grew double-digits, which includes the Energy, Sports and Fitness category, which increased 45% compared to the prior year," said John Agwunobi, Chairman and CEO of Herbalife.
Herbalife management declared its sales increase forecast for end-2021 as 8.5 to 12.5%. As Herbalife's year-over-year first half growth performance currently sits at 17%, this forecast indicates a low growth expectation from the second half.
For more on Herbalife's second quarter performance, please click here.
Natura &Co announced its revenue had increased by 36% in the second quarter of 2021.
Natura &Co Latam reported 39% sales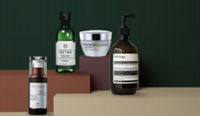 growth, Avon International 34%, The Body Shop 24%, and Aesop 47%. At the country level, Natura business in Brazil grew by 25%, Avon's by 26% in this country. Additionally, management noted Avon's performances in Philippines, South Africa, Romania and Italy.
Natura &Co Latam accounted for 58% of the group revenue. Avon International's share was 23%, The Body Shop's 13%, and Aesop's 6%.
With these results, Natura &Co's first six-month consolidated revenue is 31% higher than what it was in 2020.
Roberto Marques, Executive Chairman and Group CEO, commented, "Natura &Co turned in another strong performance in the second quarter despite a persistently challenging environment, demonstrating again the relevance of our multichannel model, the powerful appeal of our brands and products and unparalleled direct-to-customer reach. All of our brands and businesses posted double-digit growth and we once again outperformed the global CFT market."
For more on Natura's second quarter performance, please click here.
Nu Skin's second quarter revenue was $704 million, indicating an increase of 15% versus 2020.
Six of its seven regions posted positive growth: EMEA 64%, Americas/Pacific 19%,  South Korea 15%, Southeast Asia 6%, Mainland China 5% and Hong Kong/Taiwan 4%. Japan's revenue was the same as last year.
With this result, Nu Skin's first six-month sales performance is 21% higher than 2020.
"Our performance was led by continued growth in our beauty device systems and further adoption of social commerce. In addition, we significantly improved profitability during the quarter, which led to strong earnings per share growth," said CEO Ritch Wood. Ritch Wood will be transferring the CEO role to current President Ryan Napierski on September 1st.
Nu Skin's 2021 revenue expectation is $2.81 to $2.87 billion. This is an increase of 9 to 11% compared to 2020.
Looking ahead into 2022, management said they will expand their beauty device system leadership position by introducing next-generation connected devices. This will further enhance the company's ability to provide consumers with more personalized product experiences to meet their needs, as explained.
For more on Nu Skin's second quarter performance, please click here.
Tupperware closed the second quarter with $465 million sales, up 17% from last year. This was Tupperware's fourth consecutive quarter of revenue growth. Company's average active sales force also increased by 24%.
Second quarter 2021 net sales for the segments were:
Asia Pacific: $124.6 million, down 7%
Europe: $114.4 million, up 26%
North America : $155.8 million, up 26%
South America : $69.9 million, up 45%
From a geographic perspective, Tupperware's growth was driven by its largest markets. U.S., Canada, Mexico and Brazil contributed more than 80% of the revenue increase, company told.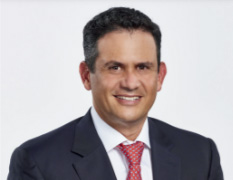 Miguel Fernandez, President and CEO of Tupperware said, "The double digit sales growth reflects our initial investments and numerous initiatives to create long-term sustainable growth in our core direct selling business. We are increasing our investments in talent across operations, digital, finance and market leadership to prepare for future business expansion into new channels."
Following expanding into Honduras and Panama, management is hopeful to open U.K. before the end of this year. Tupperware intends first, to retail or direct-to-consumer through TV channels in the U.K. Direct selling will be the last channel in this market.
For more on Tupperware's second quarter performance, please click here.
USANA reported an impressive 30% revenue increase in the second quarter of this year versus Q2 of 2020. Company's first half 2021 sales growth is also up 23%.
USANA's all four regions came up with double-digit quarterly sales figures: North Asia 45%, Greater China 33%, Southeast Asia Pacific 28%, and Americas & Europe 19%.
CEO Kevin Guest said, "Strong consumer demand for our high-quality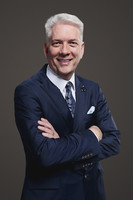 health products, coupled with the execution of our previously announced short-term sales program, contributed to our record net sales and customer numbers for the second quarter."
Following the seacond quarter, USANA management reiterated its net sales forecast for the full year of 2021 as $1.24 – $1.28 billion.
During the investors' call, the dichotomy between having a very strong second quarter but no change in the full year outlook was asked about. This would mean a serious  slowdown in the rest of 2021. Management said the sharp increase in Q2 was mainly due to the sales program that was short-term in nature.
For more on USANA's second quarter performance, please click here.
…..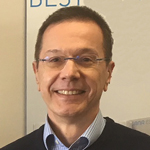 Hakki Ozmorali is the Founder of WDS Consultancy, a management consulting and online publishing firm in Canada, specialized in providing services to direct selling firms. WDS Consultancy is a Supplier Member of the Canada DSA. It is the publisher of The World of Direct Selling, global industry's leading weekly online publication since 2010. Hakki is an experienced professional with a strong background in direct sales. His work experiences in direct selling include Country and Regional Manager roles at various multinationals. You can contact Hakki here.
SHARE THIS ARTICLE: