Direct selling companies in general, reported quite positive growth figures for the first quarter of 2021. Favorable reports were a continuation of those we saw at the end of 2020, making all quite optimistic for the remaining of the year, at least.
Let's have a look at five of the major direct sellers' first quarter achievements: Herbalife, Natura &Co, Nu Skin, Tupperware and USANA.

Herbalife reported 19% revenue growth in the first quarter of 2021 versus last year's: US$1.501 billion vs. US$1.262 billion. The management announced this quarterly sales figure as "company record", with the month of March representing the single month sales record. The previous quarterly sales record was the figure achieved in the last quarter of 2020.
Five of Herbalife's six geographic regions reported year-over-year net sales growth in the quarter. EMEA's sales increase was 37%, North America's 30%, Asia & Pacific's 22%, South & Central America's 5%. Within the EMEA region, UK (+157%) and Turkey (+70%) ended Q1 with exceptionally good results. The only region that posted negative growth was China (-11%). Commenting on China, management said it is a relatively small component of  their business which is uncommon with a lot of Herbalife's competitors. So, the current situation is not hurting the company much but this also means a huge opportunity, they added.

Based on these recent developments, Herbalife management increased its sales growth expectation for 2021 to the range of 9-15%, up from its prior range of 6-14%. Herbalife's 2020 sales increase was 14%.
CEO John Agwunobi said, "Due to the ongoing performance of our materially enlarged sales force and the increased awareness and consumer demand for our rapidly expanding product portfolio, we have meaningfully raised and narrowed our full year 2021 guidance. We believe in the long-term growth opportunity of our business."
As reported, the company's sports nutrition line continued to drive growth, with sales of energy, sports, and fitness category increasing about 34% during the first quarter. Furthermore, Herbalife's targeted nutrition category, which includes health and wellness products, grew by 21% while the core weight management product category grew by 16% in the first quarter.
For more on Herbalife's first quarter performance, please click here.
Natura increased its sales by 26% in the first quarter. Consolidated net revenue in Q1 stood at R$9.5 billion (approx. US$ 1.8 billion).
The four business units' individual growth performances were as follows: Natura &Co Latam 25%,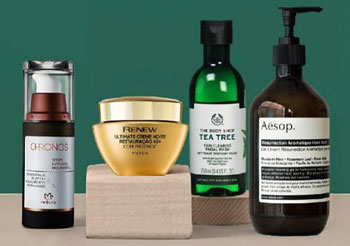 Avon International 11%, The Body Shop 48% and Aesop 72%.
Management said Avon's growth was driven by the UK market in Europe and by Philippines in Asia. Avon UK's market share increased for the fourth consecutive quarter, making it the third brand in the beauty market, up from 10th a year earlier.
The two key growth drivers in The Body Shop's case were direct selling business (+251%) and e-commerce (+119%). Geographically, management highlighted the performances in the UK and North America.
Roberto Marques, Executive Chairman and Group CEO, commented, "Natura &Co turned in another strong performance in the first quarter despite a persistently challenging environment, demonstrating again the strength of its direct-to-consumer, multichannel model. All of our brands and businesses posted growth in Brazilian Reais in the quarter, and our continued pivot to digital and online sales allowed us to once again outperform the global CFT market."
In the first quarter, Natura &Co Latam generated 55% of Natura's group revenue. Avon International's share was 25%, The Body Shop's 14%, and Aesop's 6%.
For more on Natura's first quarter performance, please click here.
Nu Skin's year-over-year revenue growth in the first quarter was 31%. Last year's Q1 figure was US$518 million and this year's was US$677 million.
Among Nu Skin's regions, the highest percentage growth came from EMEA (115%). It was followed by Americas/Pacific (100%). Japan reported 14%,China 9%, South Korea 7% and Hong Kong/Taiwan 1% sales increases. The only negative growth was in Southeast Asia by -3%.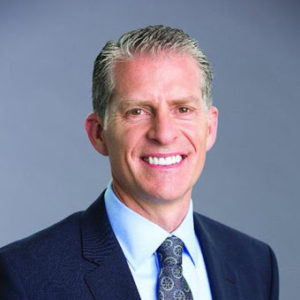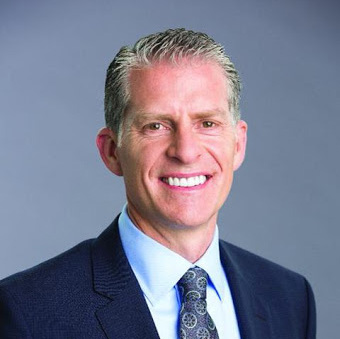 "We are very pleased with a strong start to 2021 with our highest-ever first quarter revenue and earnings per share," said Ritch Wood, company CEO. "Our innovative beauty and wellness product initiatives powered by our social commerce business model led to 34% growth in our customer base over the prior year and a 22% increase in global sales leaders. We continue to improve our geographic balance, driven by ongoing strong performance in the West, providing a more diversified and sustainable growth profile." Also during the investors' call, Ritch Wood said currently beauty devices make up about 30% of Nu Skin's revenue and are a key growth driver.
In February this year, Nu Skin announced its CEO transition plan. Accordingly, company president Ryan Napierski will replace Ritch Wood in June.
Nu Skin management announced their expectations as US$680 to US$705 million revenue for the second quarter (+11 to 15%) and US$2.80 to $2.87 billion for the whole year of 2021 (+9 to 11%).
For more on Nu Skin's first quarter performance, please click here.
As it was in the title of Tupperware's press release, the turnaround plan seems to be well under way. Company's first quarter sales growth was 22%, reaching US$460 million. All business segments reported healthy growth figures in Q1: Asia 4%, Europe 20%, South America 27% and  North America 45%. Sales increase in the U.S. was 83%!
Interesting to note here, unlike some of its competitors, Tupperware's global business is quite evenly distributed among its segments is: Asia 27%, Europe 28%, South America 32%, and North America 13%.
After the first quarter, Tupperware's global active sales force also increased by 16% to 568,000. The highest increase came from South America (50%).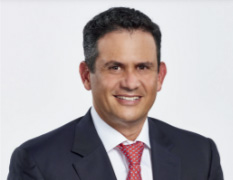 "The strong financial performance this quarter is a concrete example that we are strengthening the foundation of our company. We continue to revitalize the brand through the expanded use of digital tools by our sales force to solve consumer needs," said Miguel Fernandez, President and CEO of Tupperware.
Commenting on the plans for the future, Miguel Fernandez told they will expand their business-to-business partnerships where Tupperware sells its products to retailers who then use the products in their loyalty programs. As reported, company is now working with major brands in Mexico, Brazil and Europe. Additionally, Tupperware is testing new channels in the U.S., such as home shopping channels.
Management did not provide guidance for the coming quarters, "because of the uncertainty still around COVID-19 as well as the turnaround plan", as stated.
As a closing note, Tupperware celebrates its 75th anniversary this year, a very important milestone.
For more on Tupperware's first quarter performance, please click here.
USANA started the new year with an impressive 16% quarterly sales growth over last year: US$308 million versus US$266.6 million. In 2020, USANA's annual sales growth was 7%.
All geographical business units made positive contributions to the sales increase in Q1: Southeast Asia Pacific grew by 27%, China by 13%, and each of Americas-Europe Region and North Asia by 11%.
Quite satisfied with the results, CEO Kevin Guest said, "We had an excellent start to the year largely due to continued strong consumer demand for our high-quality products. Our strong top-line performance was driven by double-digit year-over-year sales growth in each of our regions, and we expect the execution of our 2021 global growth strategy will continue to generate growth in the remainder of the year."
In late March, USANA launched its "Active Nutrition"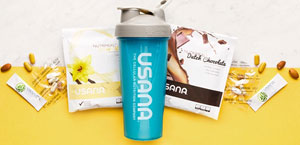 line that aims at promoting healthy weight management, digestive health, energy and hydration. The initial launch phase included the United States, Canada, Mexico, Australia, and New Zealand, and the management said the feedback from customers has been very encouraging. This new line was not launched in China, USANA's biggest market generating about 50% of its business. Management is not expecting to happen this year due to the regulatory requirements there.
Company also announced it has increased its revenue expectation for 2021 to US$1.24 – US$1.28 billion. If achieved, this will mean a double-digit growth this year as compared to 2020.
For more on USANA's first quarter performance, please click here.
Generally speaking, the industry's start to this year gave very encouraging signs that even better days may lie ahead. We will wait to see what the coming months will bring to us.
…..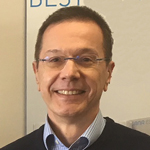 Hakki Ozmorali is the Founder of WDS Consultancy, a management consulting and online publishing firm in Canada, specialized in providing services to direct selling firms. WDS Consultancy is a Supplier Member of the Canada DSA. It is the publisher of The World of Direct Selling, global industry's leading weekly online publication since 2010. Hakki is an experienced professional with a strong background in direct sales. His work experiences in direct selling include Country and Regional Manager roles at various multinationals. You can contact Hakki here.
SHARE THIS ARTICLE: