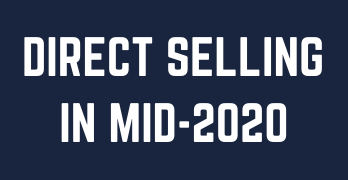 The first half of 2020 is now behind us. The pessimism in the industry that prevailed when the pandemic first broke out was later on replaced by wide-spread optimism. Do the numbers back this argument?
Medifast for instance, reported 13% revenue growth in the first half of the year. Nature's Sunshine's figure was +0.6%. Mannatech's sales on the other hand, declined by 5.6% in the first six months.
Shall we dive into some of the direct sellers' reports more deeply? Let's do it.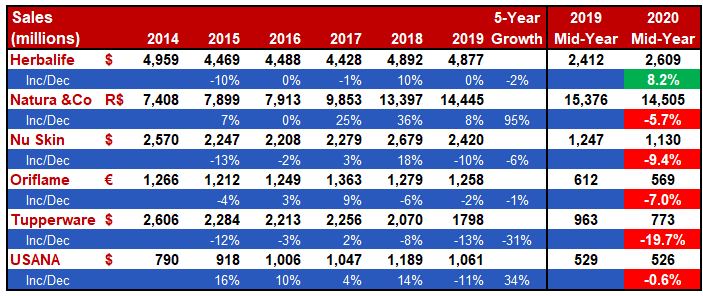 Following a very successful first quarter, Herbalife's performance in the last three months was also in the positive direction: $1.346 billion sales with 9% global revenue growth. In fact, management announced the second quarter of 2020 was the largest quarter in Herbalife's 40-year history in terms of "volume points".
North America reported 39% quarterly sales increase, EMEA 14% and China 12%. On the other side, South & Central America region came up with 23%, Mexico with 21% and Asia-Pacific with 5% declines.
In the U.S., year-over-year volume points were at an all-time high and the monthly average number of unique customers increased year-over-year by more than 25% in the second quarter, the management reported. Additionally, some of European countries' growth figures were very impressive: Spain 20%, Turkey 27%, France 55%, and the UK 90%. Herbalife distributors in Europe were able to adapt quickly to the new circumstances and transfer their businesses into a virtual environment, company said.
CEO John Agwunobi said, "As the numbers and facts demonstrates Herbalife Nutrition is performing at an exceptional level and we believe our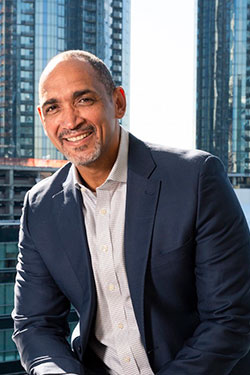 distributors' entrepreneurial spirit, combined with our quality line of nutrition products, will lead to continued growth. From a demand perspective, our business is backed by favorable consumer trends in an environment that has never been more responsive to what we bring to the table."
For the remaining of 2020, the management announced that the extent and duration of business disruption and the impact from the pandemic could not be estimated so it would not provide a guidance.
For more on Herbalife's Q2 performance, please click here.



NATURA &CO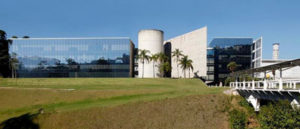 Natura &Co's first quarter revenue growth was 2%. This time it reported a significant decline: -13%.
Among the brands, Aesop recorded 35% growth in Q2 and The Body Shop increased its sales by 16%. However, the two of the larger brands posted negative growth figures: Natura &Co LATAM -17%, and Avon International -22%. Avon International also lost 36% of its active representatives in the seond quarter.
Natura &Co. LATAM composes of Latin American operations of the whole group, including Avon's Latin American units. Within this, Natura was up 4.4% and Avon brand was down 35%.
Avon's performances both in Latin America and in International units were tied to the impacts of lockdowns and the "cyber incident". Management announced there were positive signs, though, in the third quarter.
Roberto Marques, Executive Chairman and CEO, commented, "Every brand and business in the group became truly omnichannel during the second quarter and given the circumstances, helped deliver a robust and competitive overall performance."
For more on Natura &Co's Q2 performance, please click here.
Nu Skin reported $612 million sales in the second quarter. This is 2% less than its sales in Q2 of 2019 ($624 M). However, Nu Skin's first quarter revenue was down 17%. So, this may indicate an improvement. Still, its global revenue growth as of mid-year is -9% compared to 2019.
Similar to the previous quarter, China contributed to this decline the most (-21%). China is Nu Skin's biggest business unit. Its current share is 25% (down from 32% in mid-2019). Management was satisfied with China's achievement in the second quarter saying it had performed close to where they had anticipated. At the beginning of the year, the anticipation was China to be down 20% to 25% and now Nu Skin expects it will be closer to 20%.
Hong Kong/Taiwan unit reported -15%, Southeast Asia -11%, and South Korea -9%. Positive performances were from Americas/Pacific (+38%), EMEA (+17%), and Japan (+5%). Management said growth in the last quarter was driven by the West, "where socially-enabled business is more broadly adopted". Nu Skin had 51% customer growth in EMEA region led by the UK, Germany, Poland and South Africa. Company announced more than 85% of its global revenue was coming through digital transactions.
"Our business performed well above expectations in the second quarter of 2020 driven by our socially enabled business model, strategic investments in technology and manufacturing, and our balanced product portfolio," commented Ritch Wood, CEO.
Nu Skin expects now to close this year with $2.37 to $2.45 billion revenue. Company's guidance after the first quarter was $2.17 to $2.26 billion.
For more on Nu Skin's Q2 performance, please click here.
Oriflame's sales further declined in the last quarter (-12% compared to 2019) after the first quarter (-2%). Company's total revenue is 7% less so far this year.
All regions of Oriflame reported declining sales in Q2: Latin America -34%, Asia -20%, Turkey & Africa -10%, CIS -2%, Europe -1%:

On the results, CEO Magnus Brännström said, "Despite a challenging start of the quarter, impacted by various lockdowns and difficulties to fulfil orders in several of our markets, we ended the quarter with local currency growth in June. The third quarter has started with around 10% local currency growth, implying that the reactivation initiatives taken during the spring have been effective and that our social selling platform is successful." Oriflame reports that its supply was deeply impacted by the lockdowns in China, India and Italy.
In line with the general trend, company's wellness product category was the best overall sales performer in the quarter, increasing its share to 18% from last year's 13%.
As stated by the management, during the second quarter 97% of the Oriflame's' orders globally were placed online, of which 63% were from mobile devices. This is shown as a major factor behind reducing the negative impact on sales, when people stay at home due to the COVID-19.
For more on Oriflame's Q2 performance, please click here.



TUPPERWARE
Tupperware has not seen a sales increase in a quarter compared with previous year since 2017. Company continued its downward trend in the second quarter of 2020.
Q2 sales was down 16% versus last year ($397 m vs. $475 m). South America contributed to this with -34%, Europe with -25%, Asia-Pacific with -14%, and finally, North America with -1%.  With this result, Tupperware's mid-year revenue is 20% behind what it was in mid-2019.
Tupperware's global active sales force also shrank in Q2 by 17%, declining to 467,000.
"In the second quarter we pivoted to a new way to lead the business, a new way to operate the company and embraced a new growth strategy. We are now increasing our efforts to contemporize Tupperware and become a global leader in sustainable consumer solutions while leveraging the consumer influence of our iconic brand," commented Miguel Fernandez, CEO of Tupperware.
The management said Tupperware Board had approved a new growth strategy and they would share the full strategy later this year once they have "tangible accomplishments to point to".
For more on Tupperware's Q2 performance, please click here.
USANA reported $259 million in the second quarter. This represented 1% increase compared to previous year. Sales in Asia-Pacific region was up 2%, and in Americas-Europe Region it was down 2%. A large portion of USANA's business is generated in Asia-Pacific. Markets in this region account for more than 80% of global sales. China alone produces about half of USANA's revenue.
CEO Kevin Guest said, "We generated nearly 8% growth in active customers. We also continued to successfully execute a virtual sales and operating strategy to deliver our results. Finally, we offered several promotions and incentives during the quarter that benefited net sales and our overall results."
As of mid-year, USANA's revenue is flat versus 2019. After the second quarter, management increased its 2020 revenue outlook to $1.05 – $1.10 billion which if achieved, is in line with the sales in 2019.
For more on USANA's Q2 performance, please click here.
There are reasons to be optimistic about the industry's future. That's for sure. We will see how the companies and the independent contractors will further adapt themselves to the changing conditions in the second half.
…..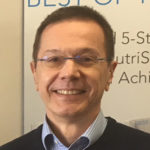 Hakki Ozmorali is the Principal of WDS Consultancy, a management consulting and online publishing firm in Canada, specialized in providing services to direct selling firms. WDS Consultancy is a Supplier Member of the Canada DSA. It is the publisher of The World of Direct Selling, global industry's leading weekly online publication since 2010. Hakki is an experienced professional with a strong background in direct sales. His work experiences in direct selling include Country and Regional Manager roles at various multinationals. You can contact Hakki here.
SHARE THIS ARTICLE: