Among the six major direct sellers reviewed here, four of them reported weakening sales. Given the circumstances we are all in globally, this was not surprising obviously. It was interesting though, the other two announced they had managed to grow. Let's take a closer look at each of them: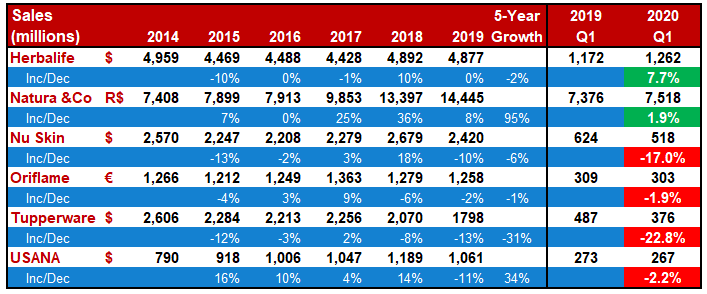 Herbalife came up with a solid 8% revenue growth in the first quarter, increasing its quarterly sales to $1,262 billion. Maybe the most striking performance was from its China region that posted 26% growth. Sales in Asia-Pacific increased by 12%, in North America 8%, and in EMEA 3%.
In the U.S., the first quarter and the month of March were

all-time record highs for Herbalife.
Management said it owed the postive results in China to the strategy change the company made in this market after last year's "100-day review of the health products industry". Then, Herbalife had decided to be less reliant on large in-person meetings. And therefore, it created a robust e-commerce platform and moved many of the sales meetings online. Eventually, "this has proven to be extremely helpful during the pandemic", Herbalife stated.
Despite the positive results in the first quarter, management announced the pandemic's impact on the results in the second quarter and also on full year 2020. So, "the company would periodically reassess its ability to provide guidance for full year 2020 as and when the impact of the pandemic could be reasonably estimated". In fact, Herbalife's global growth was in a decline last April by nearly 1%. While China and the U.S. were up 20% and 14%, India and Brazil were down 30% and 31%, respectively.
For more on Herbalife's first quarter performance, please click here.



NATURA &CO
As we all know by now, Natura had added Avon to its portfolio last year and Avon was included in Natura's consolidated figures for the first time in Q1 2020. With the addition of Avon, Natura &Co became the leading beauty company in Latin America, with 11.8% market share, as reported by the management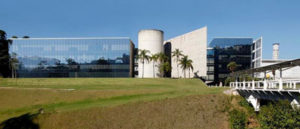 The group's consolidated revenue in Q1 2020 was R$7,518 b (approx. US$1.3 billion). This was up 2% versus prior year. Within this, Natura &Co Latam recorded 2% growth. The Body Shop's revenue increase was 3% and Aesop's 27%. Avon International, once again, reported a sales decline: -2%.
Although too early, Natura management has so far been satisfied with Avon's results.  "The rapid progress in integration" has led the company to raise its total synergy target to US$300 million to US$400 million over the next four years. This total synergy target has four pillars: Sourcing, manufacturing and distributon, administrative and revenue.
"Natura &Co Latam" unit brings 55% of the group's global business, Avon Internatioal 28%, and The Body Shop 11%.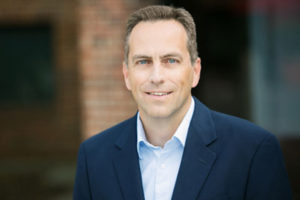 Aesop, the unit that announced the highest percentage-wise growth, contributes 5%. As a side note, Avon's Latin America business is included in "Natura &Co Latam", together with The Body Shop's and Aesop's LATAM units.
Roberto Marques, Chairman and CEO, declared: "The first quarter of 2020 is the first to include Avon in our scope. We are very pleased by the rapid progress that has been made in integrating the company. This is more notable in that we have achieved this in the midst of the unprecedented global health crisis caused by the spread of the Covid-19 pandemic, which impacted our Q1 performance. In the face of the pandemic, the Group took quick action to adapt to this crisis, with three key priorities: Care for our people, care for our communities and care for our company."
For more on Natura & Co's first quarter performance, please click here.
Nu Skin reported 17% revenue decrease in the first quarter versus last year's same period ($518 m vs. $624 m). Company's all business units contributed to this decline, China being on top of the list (-34%). Then came EMEA (-15%), and Americas/Pacific (-14%).
While the business in China was considerably down over previous year, management said it performed slightly better than they had anticipated. On the other hand, while South Korea performed mostly in line with the company expectations in Q1, the anticipation is that the effects of COVID-19 to be more impactful in the second quarter. South Korea represents about 15% of Nu Skin's global revenue.
Commenting on the results CEO Ritch Wood said, "Our first quarter results demonstrated continued stability in the Nu Skin business with strong customer activity. More than 80 percent of our revenue comes through our digital properties which have been enhanced by our strategic investments in technology infrastructure and digital tools. Additionally, our manufacturing and supply chain investments have enabled us to effectively manage inventory and fulfill customer orders worldwide through very challenging circumstances."
During the earnings call with the investors, the company also announced its plan to launch a new digital tool called "VERA". This tool is to leverage artificial intelligence and machine learning to provide personalized product recommendations.
Nu Skin expects $520 to $550 million revenue in the second quarter. For the whole of 2020, the expectation is $2.17 to $2.26 billion. This is significantly lower than its 2019 sales (was $2.420 b).
For more on Nu Skin's first quarter performance, please click here.
Oriflame reported 2% decline in its sales in the first quarter of 2020 as compared to last year (EUR 303 m vs. EUR 309 m).
The decrease in sales was mainly due to Asia and Europe offset by positive development in Latin America, Turkey & Africa and CIS. In fact, Asia (-13%), and Europe (-7%) were the two business units that came up with negative figures. Each of CIS (+11%), Latin America (+4%) and Asia & Africa (+4%) reported growth.
Oriflame's independent consultants in the quarter remained almost stable at 2.8m (2.9m) on the field. Conpany's unit sales decreased by 9% and the price/mix effect was positive 6%.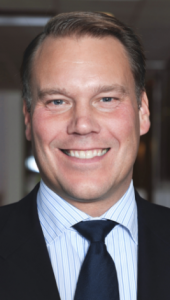 "During the quarter our ability to conduct physical meetings and conferences was affected and we also faced challenges in parts of the supply chain.Under these circumstances I am of course pleased that we today offer our Independent Beauty Consultants a modern way of social selling, with 96% of all orders being placed online. In addition, focusing on our strategic product categories has proven successful with wellness showing the largest sales increase in the quarter," commented CEO Magnus Brannstrom. Wellness category deserved this special mention as its share showed a substantial increase last quarter: From 12% to 15%.
Besides 96% of the company's global orders were online, during the first quarter mobile use was 79% (73%) of total sessions on Oriflame's web sites and orders placed using mobile devices were 56% (47%). The total share of orders processed through the Oriflame app was 33%.
For more on Oriflame's first quarter performance, please click here.
Since 2013, Tupperware' numbers have been in a downward trend. Looking back, this is quite a long time but until now, not much could have been changed. This eventually led to several changes at the top management which so far have not produced any substantial achievements. The most recent such appointment was Avon Italy General Manager Marco Brandolini's to lead Tupperware EMEA.
At its peak, Tupperware's annual sales was $2.672 B in 2013 and it came down to $1.798 B in 2019. In additon to this 30+% decline, management reported an additional sales decrease in the first quarter of 2020: -23% versus Q1 2019.
Tupperware shares were being traded at $67-68 at the end of 2013. This is now $2-3!
Obviously, the pandemic has only added to Tupperware's existing problems. During the first quarter of 2020, the impact of COVID-19 on the company's business was most pronounced in Europe and Asia Pacific, the management reported. Tupperware experienced partial or country-wide lockdowns in various markets in these regions, including China, France, Italy, and Philippines. That said, all regions contributed significantly to the sales decline as shown on the table to the right. Tupperware's global active sales force was also down 15% in the first quarter.
Miguel Fernandez, President and CEO said, "Our top priorities are to protect the well-being of our employees and sales force, and to support our operations through the unprecedented challenges we face today."
"Due to the material uncertainty of the duration and extent of the COVID-19 pandemic impact", Tupperware management withdrew its full year 2020 outlook it had provided in February 2020.
For more on Tupperware's first quarter performance, please click here.



USANA
As opposed to Tuppeware's 23% revenue decline in Q1, USANA's was more than acceptable, given the situation in the world: -2%.
The worst decrease was in China (-9%), Americas & Europe also reported a decline (-2%). Sales in North Asia grew by 23% and in Southeast Asia Pacific by 4%.
"Although COVID-19 in general, negatively impacted our business during the quarter, strong consumer demand for our high-quality, essential, health products and successful promotions helped us deliver operating results moderately ahead of our expectations. Importantly, our manufacturing facilities in the U.S. and China remain fully operational to date, and we have experienced no meaningful disruptions to our world-wide supply chain," CEO Kevin Guest commented.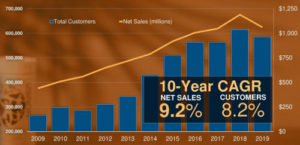 USANA had been in a very positive trend for several years until 2019 (it posted 11% revenue decline). Even with this, company's 10-year compounded annual sales growth (CAGR) was 9%.
For 2020, USANA revised its revenue expectations to be between $1.00 – $1.08 billion (was $1.03 – $1.13 billion). This figure, if achieved, will be similar to company's 2016 performance. As for the quarter we are in, management said the target was $250 million.
For more on USANA's first quarter performance, please click here.
The general expectation is that things will be more difficult in the second quarter (and possibly, in the remaining of 2020). We will all see to what extent the industry will be able to adapt to the "new normal" and bounce back.
…..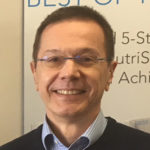 Hakki Ozmorali is the Principal of WDS Consultancy, a management consulting and online publishing firm in Canada, specialized in providing services to direct selling firms. WDS Consultancy is a Supplier Member of the Canada DSA. It is the publisher of The World of Direct Selling, global industry's leading weekly online publication since 2010. Hakki is an experienced professional with a strong background in direct sales. His work experiences in direct selling include Country and Regional Manager roles at various multinationals. You can contact Hakki here.
SHARE THIS ARTICLE: