Having completed the first half the year, we now have public companies' second quarter reports. We will be reviewing in this article, six of the world's largest public direct sellers' growth figures: Avon, Herbalife, Natura, Nu Skin, Tupperware and USANA in alphabetical order.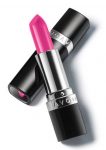 Following the less-than-satisfactory results in the first quarter, there were hopes the second quarter would be better for Avon. This did not happen, though.
Company's revenue decreased on a year-over-year basis by roughly 3%. There was a 3% decline in the number of representatives, too.
South Latin America reported 4% sales increase during the quarter. There were negative figures in all others: North Latin America -5%, EMEA -6%, and Asia Pacific -7%.
At the markets level, Russia and Brazil each grew by 7%. Mexico's revenue was down 9%, Philippines' 10%, and the UK's was down 20%. In the UK, both the active representatives and the average order declined.
During the earnings call, management stated three reasons behind the poor performance in the second quarter: 1) Issues faced in the segmentation of Avon's color cosmetics portfolio, 2) Dissatisfaction caused among reps in Mexico due to not being able to meet the increased demand, 3) Disruption in some markets, the U.K. being on top of the list.
Avon's CEO Sheri McCoy said, "While we anticipated some challenges, second quarter performance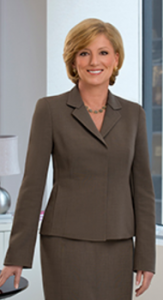 fell below our expectations." Following this last quarter, it was officially announced that McCoy would step down from the CEO role and also from the Board at the end of March 2018.
Sheri McCoy was appointed in April 2012 as Avon's CEO. Since then, Avon has not been able to report an annual sales increase. It seems 2017 will be just another one. The same month McCoy was appointed, cosmetics giant Coty made an offer to acquire Avon for $10.7 billion . Then, Coty withdrew its offer saying it had taken too long for Avon respond. At the time Avon shares were valued at around $24, and now it is less than $3!
From a market capitalization perspective, Avon is now worth about 1/5 of Herbalife, and about 1/2.5 of each of Nu Skin and Tupperware.
For more on Avon's Q2 performance please click here and here.
Herbalife's second quarter 2017 net sales of $1.1 billion meant a decline of 5% compared to the second quarter 2016.
In this last quarter, among the six regions of Herbalife, only EMEA could report a sales increase (+3%). The others' performances were: China 0%, Asia-Pacific 0%, Mexico -3%, South and Central America -8%, and North America -18%. As far as the individual markets are concerned, Herbalife management expressed their disappointments especially with the U.S., Mexico and China. The decline in the U.S., Herbalife said, was  a result of short-term trends from behavior, pattern adjustments due to the FTC implementation, and was believed to be transitionary in nature.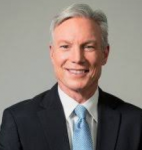 Referring to the changes imposed to the company by the FTC, CEO Rich Goudis stated, "With the successful implementation of tracking consumer retail transactions in the U.S., we are now entering into a new chapter for the company. Through technology innovations, and changes in our marketing plan here in the U.S., we are now collecting millions of customer receipts each month… With much of the transition behind us, we can now pivot back to an acute focus on growth."
Herbalife said, over the past three months, it had captured approximately 9 million receipts in the U.S. It announced a new partnership with Salesforce, the world's leading customer relationship management platform. Salesforce is expected to help Herbalife distributors leverage the information collected to create a more effective working environment.
The company also announced the promotion of Dave Pezzullo to Chief Operating Officer role. Dave has been serving most recently, as Executive Vice President of Worldwide Operations. Together with this came announcement of the creation of a new position reporting to the COO, the "Chief Innovation and Needs Officer", that will be filled by Senior Vice President Chris Morris.
Herbalife expects to close the year with a sales growth of between -3% and +2%.
For more on Herbalife's Q2 performance please click here and here.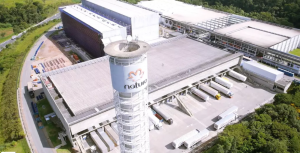 Natura reported its quarterly sales was on par with last year second quarter's (BRL 2b, approx. USD 648m). This result pulled down company's first quarter sales growth of 2.3% to 1% at the end of first half-2017.
Natura's global second quarter performance was basically impacted by the poorer performance in Brazil, its largest market. Natura's second quarter sales in Brazil was down 2.3% whereas its international operations' was up 4.9%. At the end of the last quarter, Brazil accounted for 67% of the global sales. Three years ago this time in 2014, this figure was 82%.
At the end of Q2, Natura had 1.8 million consultants on the field of which 1.2 million were in Brazil, and 0.6 million in other markets.
Natura reported it had been working to transform the business model in Brazil, and had started implementation of what is called "Relationship Sales." This new model includes: 1) Introduction of Business Leaders to replace Natura Consultant Advisors with more entrepreneurial focus, 2) New income opportunities, and 3) Communication and promotion campaigns.
Along with the field network, Natura has also been using e-commerce and the retail channel. Management said "Rede Natura", company's online sales platform, posted strong triple-digit growth at the end of the second quarter. This channel has reached a consumer base of 1.9 million in Brazil. The retail channel on the other hand, ended the quarter with 15 exclusive Natura-owned stores in shopping malls in Sao Paulo (10) and Rio de Janeiro (5).
In June this year, Natura first made an offer and then, signed an agreement to acquire The Body Shop for EUR 1 billion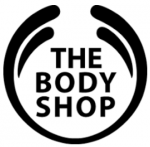 from L'Oreal. This acquisition is subject to approval by the authorities and that is expected to happen in the coming months.
For more on Natura's Q2 performance please click here and here.
Nu Skin's second quarter sales was down more than 8%. Adding this performance to the one in the first quarter (+5.7%), Nu Skin closed the first half of the year with -2% revenue growth.
From a regional perspective, Americas reported 13.6% and EMEA 1.3% sales increase during the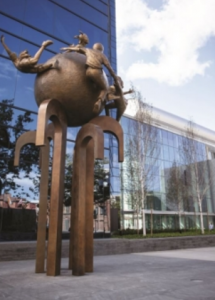 quarter. The rest of the regions posted negative figures: Mainland China -6.6%, South Korea -6.6%, Japan -11.1%, Hong Kong/Taiwan -17.8%, and South Asia/Pacific -26.4%.
Nu Skin's business has been predominantly generated in the Asia and Pacific countries. As of mid-year 2017, the total volume in these countries makes up 80% of the global volume. Americas account for 13% and EMEA for 7%.
Since this Q2 performance was at the high end of its outlook of $530 to $550 million, management was satisfied with the results. CEO Ritch Wood said, "We believe our second-quarter results provide momentum we can build on as we prepare to introduce several new products and significant business initiatives in the fourth quarter."
Nu Skin management reiterated its annual revenue guidance of $2.26 to $2.30 billion for 2017.
For more on Nu Skin's Q2 performance please click here and here.
Although at a slower pace than it achieved in the first quarter (5.5%), Tupperware managed to increase its global sales in the second quarter, too (1.4%).
Tupperware's shining markets in terms of quarterly sales growth were: South Africa (+60%), China (+37%), Brazil (+32%), and Argentina (+21%). On a regional basis, South America was the most successful. Sales growth in South America in the second was +31% and its performance in the first two quarters combined was +36%.
Those markets that came up with the poorest results were: Indonesia (-38%) and France (-20%).  Having been Tupperware's biggest market, the second quarter in Indonesia definitely is not something the management would have hoped for. However, management was also very disappointed with the performance in France, saying, "After nearly a decade of solid top and bottom-line growth, France has literally stalled out the last two years… the sales force size and demonstration capabilities have really slipped, and we began to rely a little bit too much on promotions, and this has impacted both sales and margins… In the last few months, we've made some important management changes in France."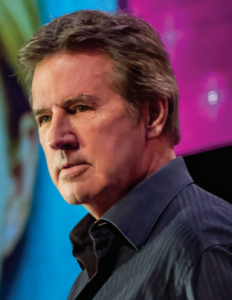 For several years, Tupperware Group management has been trying to find a way to reverse the negative trend at its cosmetics branch, Beauticontrol. Having come up with another 28% sales decrease in the last quarter, Tupperware reported it had decided to wind down this business. This decision is expected to bring a cost of $100-110 million to Tupperware. During the investors' call, CEO Rick Goings clearly mentioned they had no intentions to close down company's other cosmetics businesses namely, Fuller Mexico, Avroy Shlain and Nutrimetics.
Following the second quarter, Rick Goings said, "Strategically, we continue to move forward with our business transformation plans in key markets and other than for the Beauticontrol wind down, have not changed our expectations with regard to local currency sales growth in the second half of 2017."
For the third quarter of 2017, Tupperware expects a 2-4% sales increase. Company's year-end expectation is 3-4% growth. If this happens, Tupperware will be reporting a positive growth figure for the first time since 2013.
For more on Tupperware's Q2 performance please click here and here.
USANA reported last quarter, a slight decrease in sales on a year-over-year basis ($257m vs $259m).

Following this, USANA's mid-year net sales growth is still ahead of last year's.
From a regional perspective, sales increased 23.9% in North Asia, increased by 3.7% in Greater China, decreased by 4.8% in the Southeast Asia Pacific, and decreased by 10.2% in the Americas and Europe region.
USANA said the U.S. had been continuing to be a challenging market for the company and they were working on a variety of initiatives to change the trend in he U.S. But this last quarter, USANA also saw customer declines in Mexico and Canada, two markets that the company said, had generated consistent customer growth for the company in the past.

"The Americas and Europe region continues to present a challenge for USANA, notwithstanding our team's continued efforts to generate growth. Our strategies for this region in the short-term include market-specific promotions during the back half of the year, as well as other initiatives to generate momentum that will be announced in August at our 25th Anniversary International Convention," CEO Kevin Guest commented. USANA's Americas and Europe region currently accounts for 23% of company's global volume.
In February 2017, USANA disclosed it was voluntarily conducting an internal investigation of its China operations, BabyCare. The investigation focused on compliance with the Foreign Corrupt Practices Act and on certain conducts and policies at BabyCare. USANA said it could not predict the duration or result of this investigation.
USANA management updated its 2017 net sales expectation after the second quarter, increasing it to between  $1.015-1.030 billion (previously $1.04-$1.07 billion).
For more on USANA's Q2 performance please click here and here.
With this analysis, we covered how six of the largest direct selling companies have been doing so far in 2017. We will be closely watching them in the second half, too.
…..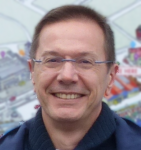 Hakki Ozmorali is the Principal of WDS Consultancy, a consulting firm specialized in providing services to direct selling firms. He is also the publisher of The World of Direct Selling, global industry's leading weekly online publication. He is an experienced professional with a strong background in direct sales. Hakki was the first corporate professional in the Turkish network marketing industry. His work experiences in direct selling include Country and Regional Manager roles at various multinationals in Turkey and in Canada. You can contact Hakki here.
SHARE THIS: