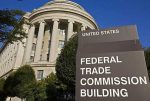 The participants at the U.S. Direct Selling Association's Business & Policy Conference a few weeks ago listened to an important speech.
The speech was given by the Federal Trade Commission's Chairwoman Edith Ramirez. It was dedicated to the FTC vs Herbalife Settlement and more importantly, how the Commission would take it from there.
Highlights From What Edith Ramirez Said
The direct selling community often complains about the negative public perception about how the industry operates. However, the industry has a huge opportunity to address concerns by "enhancing transparency and fostering credibility".
The (U.S.) Direct Selling Association works as the voice of self-regulation and its Code of Ethics can play a significant role in modeling behavior for its members. What has been done so far is good, but the work is far from finished.
There are two areas where the industry need to take effective actions to stop the practices that damage the credibility of the whole industry: Misleading income representations, and unfair or deceptive business structures that are not focused on real sales to real customers.
Whether expressed or implied, earnings claims play an important role in making investment decisions by the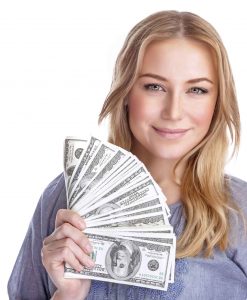 consumers. It is often the single most decisive factor in those choices. So, the FTC takes earnings misrepresentations very seriously.
In the FTC's experience, many companies continue to misrepresent the amount of money participants are likely to earn. In all the cases against multi-level marketers, the FTC has alleged that the defendants made false representations. These cause real harm to consumers and they need to stop.
Direct sellers should stop presenting their business opportunities as a way for individuals to quit their jobs, earn thousands of dollars a month, make career-level income, or get rich. In reality, very few are likely to do that. It may be true that a very small percentage of participants do have success of this type. However, testimonials from these rare individuals are likely to be misleading because people generally do not realize similar incomes.
Income representations must match the earnings reality of the majority of participants. This includes both explicit statements about how much a person is likely to earn, as well as implied claims and also lifestyle claims.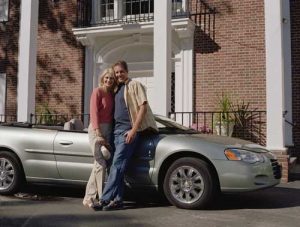 Claims like "you can quit your job", "fire your boss," "become a stay-at-home parent", "travel the world", or "have the time and money to enjoy the 'finer things in life'", whether made through statements or images, are deceptive when made to a general audience. This is because individuals are unlikely to achieve them.
Simply prohibiting network marketers from making income misrepresentations is not enough. Companies must take reasonable steps to monitor and ensure that participants are not misleading others about the opportunity.
Alongside with income misrepresentations, the second main problem in the direct selling industry is that there are many structures that are unfair or deceptive because they are not focused on real sales to real customers.
As the court decisions in Omnitrition and BurnLounge made clear previously, businesses that pay compensation for purchases by recruits, rather than for actual sales to customers, are unlawful.
There are four pillars in the principle of basing compensation on real sales to real customers:
1. The company must be focused on real customers.
2. The opportunity must be based on sales that are both profitable and verifiable.
3. Targets or thresholds that are met by mere product purchases should not be used.
4. The compensation must be tied to retail sales.
The idea behind "real customers" is that products should be principally sold to consumers who are not pursuing a business opportunity. The law has always taken a skeptical view of paying compensation to someone based on the presumed "internal consumption" or "personal consumption". When a product is tied to a business opportunity, experience teaches that the people buying it may well be motivated by reasons other than the actual product demand.
What does a real customers look like? The order in the Herbalife case identifies two groups of people

who are not pursuing the business opportunity: "Retail customers" who simply buy product from Herbalife distributors and do not have any direct connection to the company; and "preferred customers" who have registered with Herbalife as customers and do not participate in the opportunity.
The Herbalife order also reflects a skepticism of compensation based on the presumed "internal" or "personal" consumption. To address this, the order incorporates a number of provisions that impose limits on the compensation paid for the consumption of products by business opportunity recruits. For example, at least two-thirds of the compensation paid by Herbalife must be based on sales to retail customers or preferred customers, not on consumption by business opportunity participants.
"Real sales" are sales that are both profitable and verifiable. If a company pays compensation based on "claimed sales", that cannot be characterized as a compensation based on "retail sales." Herbalife is required to collect verification information for every claimed retail sale and take all reasonable steps to verify that these sales both occurred as reported and represent genuine purchases by a true customer.
Companies should not use targets or thresholds for compensation eligibility that are met only by product purchases. The focus of a legitimate MLM, and the basis for the compensation it pays, must be real sales to real customers. Participants should buy product only to meet an actual consumer demand. Existence of any requirements or incentives for product purchases for reasons other than satisfying genuine consumer demand – such as to join the business opportunity, maintain or advance their status, or qualify for compensation payments – are problematic.
Herbalife was prohibited from imposing minimum purchase requirements to business opportunity participants. The order also prohibited automatic-shipment or similar programs involving standing orders of products. Companies should not contrive ways to get their business opportunity participants to make purchases for reasons other than the actual retail demand.
The compensation paid by a company must be tied to real sales to real customers. If the participants buy product that does not result in real sales to real customers, this revenue should not be used to fund compensation.
A company should not pay compensation solely for enrolling or recruiting a new participant. This means there should be no headhunter fees, recruitment bounties, or anything else of the sort.
In Herbalife's case, the FTC is requiring the company to track the percentage of revenues earned from product that is (i) sold to a retail or preferred customer, or (ii) within the limits established for compensating reasonable personal consumption by business opportunity participants. If at least 80% of Herbalife's wholesale revenue is not accounted for within these categories, the order imposes a cap limiting the total amount of compensation Herbalife can pay to its participants. In practice, this means that if, hypothetically, only half of the product that Herbalife sells results in verifiable retail sales as defined by the order, the total rewards that the company can pay are limited to 50%. If the majority of product purchases are genuine retail sales, total compensation can be higher. If they are not, then the total compensation will be much lower.
All of the components of the Herbalife order are intended to operate in a combination to provide reasonable assurance that product purchases will be driven by real demand. This assurance is necessary and it is not enough for a company to simply assume the existence of sales to real customers.
Before, some companies relied on policies similar to the ones mentioned in the FTC's 1979 Amway decision (e.g. "buy-back", "70 percent" and "10 customer" rules)  as a sufficient basis for assuming their product was purchased by real customers to satisfy real demand. This reliance is misplaced. The FTC found those policies effective in that specific situation, but has never endorsed those policies for the whole.
The industry's self-regulatory efforts to date are in the right direction, but more needs to be done. The FTC will be issuing further guidance, but the principles outlined should provide the foundation for structuring business practices.
Key Takeaways and Comments
* Whenever self-regulation does not fulfill the expectations of all parties, authorities' intervention should not be a surprise.
* The FTC's decision in Herbalife's case was thought to be peculiar to that company, but the FTC will be enforcing it across the industry in the U.S.
* Direct selling companies in the U.S. will need to take the necessary measures to comply with the Herbalife order and with the points made clear by the FTC Chairwoman.
* A U.S. direct seller's dispute with the FTC always has the potential of impacting its businesses in other markets in terms of negative publicity and subsequent financial problems that may arise.
* Companies that do not have any operations in the U.S. can naturally do "watchful waiting" as the U.S. FTC's decisions cannot be enforced in other markets. Even if an intention arises to revise a local legislation, this will take a considerable time.
Note: Please click here to read the FTC Chairwoman Edith Ramirez's speech.