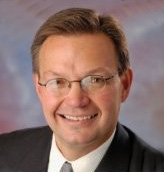 Guest author Rich Schubkegel is the Vice President of Thatcher Technology Group, a leading provider of sales performance management software to the direct selling industry. In this position, he gets to work with direct selling companies that range from start-ups to Fortune 100 firms. Prior to his tenure at Thatcher, Rich enjoyed roles as Senior Vice President for two other Direct Selling Association members.
Guest Post by Rich Schubkegel
Bringing Your 'A' Game to Direct Selling 
Now that the rest of the world has come to the realization that the gig economy is here to stay, can direct selling companies compete with the offerings, products and services rushing in to leverage this change in the business climate? Unless we're planning on being in the business of going out of business, we need to get our businesses in shape and ready to compete.
Playing the Game
The starting point is getting clear on a vision of exactly what needs to happen. There are three key areas where direct selling companies must catch the competition just to even the playing field. A new distributor needs to be able to sign up in a few seconds, get connected in the first few minutes and begin making money within the hour.



Getting Distributors into Your Game
Remove barriers to entry. A new distributor needs to be able to sign up easily. Forget multiple screens of required personal data. What is the least amount of information required for a distributor to begin selling or providing services? Can they just tap and accept? In addition, what's the minimum investment a new distributor needs to make? Provide individuals with options for the level of income they want achieve and the intensity of effort they choose to expend.
Running the Offense
In this phase of the game, we are competing with companies that bring the customers to a distributor's phone. How can we deliver appointments, customers, parties and distributors to our sales force instead of forcing them to impose upon and alienate family and friends? Make them successful quickly and ensure that the level of effort required is not too big for the earnings that they are able to achieve.
Scoring the Points
This is the stage of the game where infinite level compensation plans with multiple overrides and infinity bonus pools are not a competitive advantage. Compensation plans need to be built for the 85% not the 15%. The competition is out there paying drivers up to five times a day. Instantly pay distributors upon completion of a sale or service. Until you can pay immediately or at least daily, provide a virtual account where that instant cash gets deposited. Distributors can then leverage that cash as a method of payment for ordering product, supplies or other corporate offerings.
Dominating the Competition
Now that we leveled the playing field, what can direct selling companies do to create a competitive advantage for overtaking and even defeating these opponents? There are three areas inherent within the direct selling model that give us an advantage over this new competition.
Recognizing the Winners
Motivation is crucial for success in direct selling. A recognition program boosts morale and motivates the sales force toward further achievement. This is an integral part of every direct selling company's overall strategy. An independent sales force by nature is very responsive to recognition. Your game day approach must be to provide meaningful rewards, presented as soon as possible following the achievement and the recognition should be made public. Remember this an area where direct selling stands out and we need to give the distributors the ultimate experience in recognition.



Promoting Teamwork
Direct selling companies are known for showing that they care. More than 4 in 5 direct sales companies have corporate philanthropy activities. This creates connectedness, a sense of belonging to a group of people who share the same purpose and interests and are passionate about what they're doing to make other people's lives better. Making the world a better place to live, finding a meaningful purpose at work, and making a difference are things that drive distributors. Consequently, direct selling companies with altruistic messages have higher chances of attracting and retaining distributors.
Performance Training
The most successful direct selling companies succeed by empowering their field with the right tools and knowledge to be successful at every step of their entrepreneurial journey. Training has always been a major feature within the playbook of any successful direct sales organization. Most other gig offerings have yet to focus on this very important piece of the part-time employment puzzle. Direct selling companies can leverage performance-based training systems to provide a personalized path to achievement for every distributor. It makes learning accessible, engaging and delivers "what's next" automatically.
Bringing Your 'A' Game
We will continue to see competitive alternative income opportunities outside of the direct selling channel on a daily basis. They will come from every industry and involve every type of product and service offering. Whether it's called freelancing, labeled as a side hustle or just characterized as a part of the new gig economy, it's people around the world looking for an opportunity to earn a few extra dollars on their schedule, while expending minimal effort. Giants outside of the direct selling industry like Uber, Airbnb and Etsy have set new standards. Direct selling can shatter those standards by delivering an extraordinary distributor experience. Today, direct selling companies have no other choice but to acknowledge the disruption and embrace new challenges by reshaping their strategies to stay competitive in the future.
SHARE THIS: