Written by Brett Duncan. Brett is a "transitionist" who specializes in helping direct selling companies as they transition into the new era of direct selling. He is co-founder and managing partner of Strategic Choice Partners, a business development firm that helps direct selling companies take their next steps.
The Truth About Your Top Leaders
There's a good chance I end up regretting that I wrote this article.
I can feel the hostility and defensiveness forming now. The "virtual vegetables" being thrown my direction. The accusations of blasphemy, even.
I've talked myself out of writing this article several times this year. While the topic continually pops to the front of the line in my brain when I'm up for a new post, I've desperately searched for other subjects to write about to avoid it altogether. I figured I didn't need the hassle the will inevitably come with it, and maybe it wasn't the right audience for it.
But, alas, it's a topic that won't leave me alone. I guess its time has finally come. So here we go.
A few disclaimers before we dive in:
I work with corporate executives of direct sales companies. I have served as one myself in the past. So, while this article will be talking a lot about top field leaders, its target is actually the corporate executive.
I've shared these thoughts we a few companies over the last year or so, and I've always been surprised at just how well it has been received. Which only underscores the fact that it's as much of a challenge and issue for direct selling companies as I observe that it is.
I love direct sales, and I love direct selling leaders. You will likely question my sincerity on this one several times over throughout this article, so I will likely repeat this fact throughout.
More importantly, I respect what top leaders have accomplished, immensely. I haven't done it myself, and I probably couldn't do it. On top of that, the character and work ethic that is required to make it happen is something I find beyond honorable.
OK, now that we have that out of the way, shall we get started?
The Game Has Changed
But first, an allegorical reference that I think could help.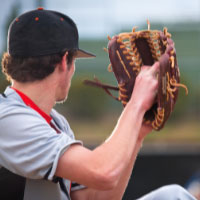 I played baseball growing up, all the way into college. In many ways, it consumed my life until I was 20. I was pretty good at it, and played for a great program. Specifically, I was a pitcher. I was quite successful, and the last game I pitched in was in the College World Series. It was a good run.
Now, I have a 12-year old who is involved in Select Baseball, and I get to help coach the team. I love it. It takes a lot of our time, but it is so worth it. My son is also becoming quite a pitcher, so I'm trying to steward that talent in him the right way.
Here's what I've realized, and I'll keep referencing throughout this article: Baseball has changed since I played it last in 1997. I didn't want it to, but it did. And my coaching for my son and his team in 2021 will only go so far until I accept, and adapt, to this fact. It's as simple as that.
And while baseball has changed a lot over the last 25 years, I think direct selling has changed even more. And yet, I watch so many companies revert back to tactics and strategies that worked so well 10,15, 20 years ago. And I see so many companies hide behind the bravado and type-A personalities of their field leaders, while they hesitate to make the bold decisions that are necessary to adapt to the way the game is played today.
As I've shared with them what I'm about to share with you, I've seen heavy burdens lifted from their shoulders, and sparks of enlightenment twinkle in their eyes.
I know The World of Direct Selling has its fair share of both corporate executives and field leaders, so let me just say this again: This article's primary audience is the corporate executive, but I'm also hoping it provides some enlightenment and guidance for field leaders to consider, too.
Two Undeniable Truths About Your Top Leaders
Corporate execs have such an interesting relationship with the top leaders in the field. They are the Distributors you will hear the most from, interact with the most and include the most in your planning and strategizing. On the one hand, you covet their buy-in and praise for everything you do. On the other hand, their constant requests, frequent complaints and occasional drama can push you to the edge at times.
It's an interesting relationship, but it's a necessary one. So learning how to best navigate it is of utmost important, for both parties.
Here's truth #1 about your leaders: We love them, and we wouldn't be where we are today without them. And, we want nothing but the best for them.
I'm going to assume we can all agree with this.
Here's truth #2: In a direct sales company that's 15 years old (maybe even 10?) or older, your current top leaders cannot be the source of your future growth.
I'll wait just a second to let the sting wear off of that one for a bit.
I'm not speaking to the skills or capabilities or heart of your leaders. I'm simply speaking to the extremely logical facts surrounding their situation and yours. Let me break it down for you in three core points.
Direct Sales Has Dramatically and Fundamentally Changed
Many articles have been written here about the changes we're facing in direct selling. I even wrote about 2019 as The Year Direct Selling As We Know It Changed Forever. So I don't think we need to spend time making this point.
What we do need to spend time on is taking the next step in our thinking: If things have changed so much, then we must recognize that what worked well before might not (probably doesn't) work so well now.
Your top leaders obviously did something right. There's no disputing this. The real question is… "What is right for right now?" At least some of what your top leaders relied on before as a key part of their success doesn't work the same and/or as well as it did when they were climbing the ranks. And yet, that's the system they know the best and believe in the most. Because it's the system that worked for them!
We all like to lean on "tried and true" methods. But too many of them aren't "tried" as much anymore, and many aren't quite as "true" as they used to be.
Let me dip back into my baseball allegory. There are mechanics and principles of pitching that I swore by, and my coaches swore by, as I was developing in the 1990s. They worked for me then. But as a coach, I'm realizing there are some key elements that I would swear by that professionals are telling me is not longer seen as a best practice.
For example, above all else, I was taught to keep the ball low. If I could keep most of my pitches down in the zone, then everything would be alright. Now, hitters have actually been trained to change the path of their swings, so that keeping the ball low on every pitch no longer makes sense. And it's batting, not pitching, that has required pitchers to rethink this principle. Put another way, if I was pitching now, and I lived by the creed to keep all of my pitches down in the zone, I wouldn't experience anywhere near the success I did in the '90s. Because the game has changed.
Don't get me wrong; there are plenty of principles from the '90s that do still apply to today's game. But sometimes even those need to be applied a little differently to adapt. Now that I'm a coach, I owe it to the kids I coach to learn the new principles as best I can, and teach them that. It won't help them for me to show them the now outdated approach that I swore by in the '90s, no matter how much I loved it or how well it worked for me.
Harsh statement alert: Your top leaders aren't the experts they think they are. It doesn't mean they aren't experts, and it certainly doesn't mean they don't know what they're talking about at times. But my experience is they often lose sight of the fact that the game has changed, and those principles that worked so well for them, like 3-way calls or leading with opportunity or even in how they position their income claims, just don't work the same way today (thanks to technology, the regulatory environment and the marketplace).
And even when what used to work still does work, it often doesn't work as well, and requires a lot more work to get the same results.
They Don't Have the Growth Mindset Like They Used To
Now I'm really stepping on toes.
It is very rare for your top leaders to truly have the growth mindset needed to grow your business. It's not their fault; it's human nature. If I was in their shoes, I would be the exact same way.
Your top leader has likely earned a great income with your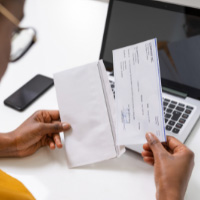 business, and established a strong recurring paycheck. And this is awesome, because it is one of the great benefits of our model. So, your leader's primary driver right now, especially if your company has experienced a recent decline in sales, is to keep what they have. Like I said, this is human nature. Your leaders will innately prioritize anything that keeps them from losing what they have over anything that will increase what they have.
This is an extremely understandable mindset. But it is not a growth mindset.
When your leaders started, they most definitely had a growth mindset. All they could do is grow. They had nothing to lose. Now, they have so much to lose. To expect them to not protect what they have for the good of the company overall is ridiculous. They have a maintenance mindset.
Hear me out: I'm not saying that your top leaders don't want to grow. As a matter of fact, I can promise you that most of them do want to grow. But they want to grow without risking what they've already built. And that is where the friction lies.
They Don't Have the Energy or Time They Once Had
Your top leaders have worked really hard for a really long time. And yet, it seems most companies continue to ask for even more from them because of their status. Which only exhausts and burdens them more, which ends up being unproductive.
Sure, these are the people that were your road warriors before, who would stand in front of the state until 1 a.m. talking with anyone and everyone who wanted to chat. They had a drive and energy that was unmatched, and, especially in those early years, the business essentially rose and fell with them.
Now, they are in a different place in life. They've been successful. They've reaped rewards for their work and commitment. To expect them to have the same drive and tenacity now that they had 15 years ago to get their (and your) business off the ground is unrealistic.
And yet we keep asking our top leaders to do the bulk of the work. Not only is it unfair to them, but it's actually not the way our model works.
Direct selling is not made to succeed from the work of just a few top leaders. By its very nature, it rewards everyone the most when more people are doing a little bit of work and buying a little bit of product.
On top of that, especially if your company is experiencing a decline (which is inevitable if your 10 years old or older), that means your top leaders' income has also dipped. And I'm sure, for many of them, that they are frustrated by the fact that, in some ways, they have to start all over again. At least it can feel that way sometimes. I'm sure many of them didn't think they would still have to work this hard or this much to keep the business going.
So as the corporate leader, how much are you burdening amazing leaders to accomplish a mission they've already accomplished? Could it be that the corporate team is relying on those top leaders even more than the top leaders want to be relied upon?
There's a Necessary Cycle to Direct Sales
The very design of this model creates the very issue we've been talking about. It's an issue that rises up every 10-15 years. It has to do with generations of leaders. And I would daresay it is the fundamental component of longterm success for a direct sales company.
If your company is not seeing a new generation of top-performing leaders rise up every 10 years, you can almost guarantee a decline until you do. If your company continues to burden your top leaders with the responsibilities that should be given to that next generation of leadership, then you will stumble and shrink. Because this model celebrates the development of the next generation of leaders.
There are so many components to the "growth formula" for a direct sales company. To be honest, it's no formula at all; every company is different. But I do think you'll find these three elements at the core of any growing company in our channel:
New People (Customers and Distributors): If new people aren't coming in at a regular pace, then growth will not occur.
Young Leaders (not in age, but in tenure and ranks): If new leaders aren't rising up, then growth will eventually stall out.
Market-friendly Offer: If you don't have a great product and/or a great program to introduce those products that's easy to share, then eventually people stop talking about you.
As a corporate executive, you are the steward of your business. And while it's unfair to expect everyone to have a growth mindset in the field, it's not unfair to expect you to always have it. In fact, that's your job. The best way you can support everyone involved in your company is to nurture growth at every turn. I believe that starts with making sure the three components above are addressed and re-addressed on an ongoing basis.
And, it also means that you have to know how to receive the feedback from all of your constituents, and filter them accordingly. It's not easy, but it's necessary.
I hope it's obvious that I value top leaders, and their opinions, and all they do and have done. I wouldn't exchange it for anything. I'm in no way saying you should ignore them or overlook them. But my challenge to the corporate executive is that you can't stop there. You have a lot more people you're responsible for beyond your top leaders. And to rely solely on their input, or to not use discernment or understand the context, is lazy leading.
It's a paradox, really. Ultimately, the thing that will help your top leaders the most is growth below them in the organization. So focus on a growth mindset at all times, even when all the input you may be receiving is rooted in a maintenance mindset.
My high school baseball coach had an interesting saying. He would always tell us, "There's no such thing as staying the same. You're either getting better, or you're getting worse." He typically would tell us this right before we were going through a hard round of conditioning. While I would finish those burpees or run those foul poles, I would ponder that statement a lot. I would think, "Wait a second, I think it is possible to stay the same."
And yet, the more I played baseball, and, more importantly, the more I've lived life, the more I've realized how true his statement is. There ain't no staying the same. You're either growing, or you're shrinking.
Commit to growing. It's the best thing you can do for everyone (whether they know it or not).
SHARE THIS ARTICLE: