In less than two months from now, companies will be finished with their works towards their plans for 2016. Let's then, take a look at what six of the largest public direct sellers have done so far in revenue generation, with a closer focus on their third quarter performances.
The below table shows us that four companies have been doing better than last year. Avon and Tupperware on the other hand, generated less sales in Dollar terms as compared to 2015.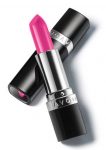 Avon's sales in the third quarter was $1.4 billion, representing a 2% decline on year-over-year basis. Active representatives were relatively unchanged, and average order increased 4%
Among Avon's four operational regions, only South Latin America reported a sales growth (2%). The other three regions' performances were not so good: Asia-Pacific -9%, North Latin America -6%, and  Europe, Middle East & Africa -4%. South Latin America's positive result is important for Avon as this is company's largest geographical region, accounting for more than 40% of its global revenue. Within this region, Brazil achieved a 14% sales increase in the third quarter.
Having been disappointed with the performances of the Asia Pacific region, Avon placed it under the management of John Higson, who had been leading other geographic segments. Asia Pacific is currently Avon's smallest segment but the management says it believes it has "strong potential over time".
Commenting on the third quarter results, CEO Sheri McCoy said, "I'm pleased with Avon's third quarter results, as they were generally consistent with our expectations. Similar to last quarter, our performance improvements were broad-based, with 8 of our top 10 markets growing in local currency, with particularly strong performance from Brazil and Mexico."
With these results, Avon's nine-month sales figure is 9% below last year's.
As we all know by now, Avon is in the process of moving its global headquarters from New York to London, U.K. It has been announced that a small corporate office was opened in West London. Also, the relocation of U.S.-based Avon employees from the Manhattan building to Rye and Suffern, New York was completed.
For more on Avon's Q3 performance, please click here.
Herbalife's third quarter revenue of $1.1 billion was 2% higher than last year's same period. EMEA contributed to this performance with a 11% growth, and North America with 10%. The worst performance came from South and Central America: -12%. Herbalife's new members in the U.S. grew 7% in this last quarter versus last year. The management said this was extremely positive being a testament to the dedication of the distributors in the U.S. and their confidence in their ability to thrive under the FTC settlement announced in July.
Herbalife's revenue performance after nine months is also +2% on a year-over-year basis.
Herbalife CEO Michael Johnson was satisfied with his company's results:  "Quarter three was another strong quarter… Reported net sales grew 2% to $1.1 billion, it's our third consecutive quarter of positive year-on-year reported net sales growth despite the challenging currency environment."
An important news that was released from the Herbalife headquarters following the third quarter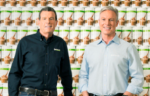 was about the CEO transition. Herbalife's iconic CEO Johnson was leaving his post after 13 years, to Richard P. Goudis, company's current Chief Operating Officer, effective June 2017. Michael Johnson would continue serving as the Executive Chairman. The management said they had been planning this process of transition over the past several years and had outlined a seamless transition plan.
For the whole year of 2016, Herbalife expects a sales increase between 1 to 2% as compared to 2015.
For more on Herbalife's Q3 performance, please click here.
Natura reported 5% sales decline in the last quarter. Natura owes the majority of its revenue to Brazil and the contraction here was even worse: -7% Despite this, Natura's performance in the first three quarters combined, is still slightly better than 2015: +1%.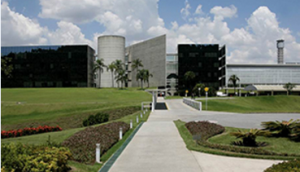 The management attributed the situation in Brazil to consumers' intensified search for products with lower prices, especially in fragrances, body and face care, which are more sensitive to disposable income and account for about 60% of Natura's revenue.
With the poor performance in its core market Brazil, and with the better results in its other markets at the same time, the share of Brazil market has been continuously diminishing. The shares are now: Brazil 72%, other markets 28%.
As of end-Q3, Natura had 1.8 million consultants on the field. 1.3 million of them were in Brazil and 500,000 in its international markets.
With regard to the development of new channels, company said its SOU line is already in 1,334 stores in the drugstore with positive results. Natura intends to expand its presence through this channel in 2017 as well. There are also four Natura-owned stores now again, with promising results. Natura Network, the online channel, continues to post double-digit sales growth and has currently 82,000 digital franchisees (was 54,000 in 3Q15).
In October 2016, Natura appointed a new CEO, Joao Paulo Ferreira. Ferreria has been with Natura since 2009 and his last position was the Vice President.
We have published an extensive review of Natura very recently. You might want to take a look here.
For more on Natura's Q3 performance, please click here.
Nu Skin's third quarter global sales was $604 million, a 6% improvement over last year's same period. Nu Skin's North Asia region contributed with 24% growth, China with 15%, EMEA 5%, and Americas 1%. The only region that posted negative performance was  South Asia/Pacific (-35%). As more than 70% of Nu Skin's revenue is being generated in North Asia and China, the results from these two regions obviously had a strong positive impact.
Nu Skin's nine-month performance on the other hand, is no better than last year's.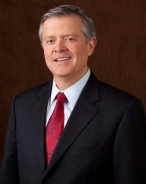 "We are pleased that we exceeded guidance and posted year-over-year growth during the quarter," commented Truman Hunt, company CEO.
During the investors' call, Truman Hunt said they launched an air purifier in China, designed specifically for this market. The product is about $1,000 and the company expects to generate $15 million in sales in the last quarter in China from this product.
Nu Skin expects to close the year with $2.23 to $2.25 billion revenue, which is almost the same as its 2015 figure.
For more on Nu Skin's Q3 performance, please click here.
Following the 3% revenue increase in the second quarter, Oriflame reported another 6% growth. Company's third quarter sales was €279 million (approx. USD 260 million). Growth on the field was not that good, though. The number of its active consultants decreased by 5% to 2.6m.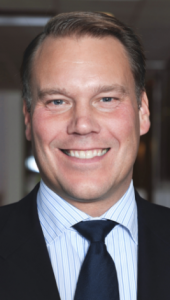 Sales growth in this quarter came from Asia & Turkey (26%) and Latin America (16%) regions. Europe & Africa contracted by 1% and CIS (Armenia, Azerbaijan, Belarus, Georgia, Kazakhstan, Kyrgyzstan, Moldova, Mongolia, Russia, Ukraine) region by 13%.
CEO Magnus Brannstrom commented, "We are pleased to report yet another quarter of Euro and local currency growth with healthy improvements in profitability. The strong performance in Asia & Turkey and Latin America continued, while in the CIS the focus remains on returning to sustainable growth and improving margins."
As of end-Q3 2016, Oriflame's year-over-year revenue performance has been 2.5% above last year's. However, the most recent news coming from the field was not good for Oriflame. Sales increase has considerably slowed down in Q4. It has so far been 7% in local currency, about half of what has been since the beginning of the year. This led to a fall in Oriflame's shares by 15%, the biggest drop ever.
During the quarter, Oriflame entered a long term partnership with IBM to outsource its IT and financial operational services. Oriflame management expects this partnership to bring new levels of customer focus, productivity and automation to company's technology and internal processes, covering the entire Oriflame group. The full implementation is planned to happen by the end of 2017 and is expected to provide Oriflame with annual savings of approximately €3 million.
For more on Oriflame's Q3 performance, please click here.
Tupperware reported $522 million sales last quarter which was the same quarterly figure of 2015 ($521 million). Tupperware's nine-month sales performance is 5% worse than last year's.
On the segment side, South America region reported 30% growth last quarter; Brazil shines with a 52% sales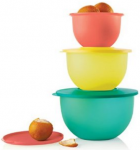 increase there. There was also a 30% increase in active sellers in Brazil. Tupperware North America posted 4% growth. The U.S. and Canada had 6% growth, whereas sales in Mexico was down 2%. The negative impacts came from Beauty North America (-19%), Europe (-10%) and Asia-Pacific (-1%) units.
Although not a very big business segment (has about 10% share), "Beauty North America" is still a headache to Tupperware. BeautiControl sales was down 24% and Fuller Mexico was down 18%.
CEO Rick Goings said during the investors' call, "I don't feel good about what we are seeing in BeautiControl. This just continues to be such a drag on our business. With lower productivity, the strategy has been to focus on skin care, which is the right thing to do, because consumers are more dedicated to their skin care brand than they are to cosmetics, particularly color. But it can hurt short-term productivity, and that's what really caused it… In the third quarter, we named Rick Heath who really knows the business as Managing Director of BeautiControl… He's been at BeautiControl before we sent him off on assignments around the world. So he has the credibility with the sales organization and to engage our career leaders."
For the whole year of 2016, Tupperware expects 1% growth in global sales over 2015.
Segment expectations for this year are: South America up 16-17%, Tupperware North America up 2%, Asia-Pacific down 1%, Europe down 8%, and Beauty North America down 20%.
For more on Tupperware's Q3 performance, please click here.
….
Like I said in the beginning, we have less than two months to go. Let's see how these giants will close the year.