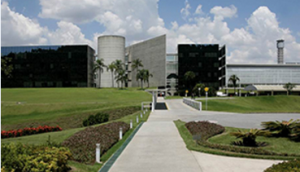 Natura is a Brazilian cosmetics direct seller that was established in 1969. It is definitely not a newcomer. However, mostly because its operations were focused only in Brazil for many years, it is not as known as the world's other larger direct selling companies.
However, it is the 8th largest player in the global industry as of 2015 year-end. Last year, Natura's total sales was more than USD 2.4 billion. To compare, Natura's sales volume is higher than companies' like Tupperware, Nu Skin, Oriflame, Jeunesse or USANA that are familiar names to many.
Beginnings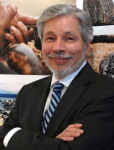 Natura was founded in 1969 in Sao Paolo, Brazil by Antonio Luiz Seabra as a cosmetics retailer. The shop he ran was far from being a success. This situation changed five years later when he adapted the direct selling method in 1974. At the age of 73 now, Seabra's net worth is estimated as $1.26 billion. He is still in Natura's Board of Directors.
By 1977, company's product portfolio was still only 40 products. In 1990, Natura's sales reached $180 million and $350 million in 1994.
2000s
In 2003, Natura ended testing its products on animals. Natura became a public company and was listed on Sao Paulo Stock Exchange in 2004. The same year Natura overtook Unilever to become the market leader in the Brazilian cosmetics industry.
2005 was the year when it made its first international move by expanding into France. The same year marked the appointment of Alessandro Carlucci to lead the company. Carlucci had been with Natura for 15 years, having joined right after finishing his university.
Natura celebrated another milestone in 2009: 1 million consultants on the field
2010 and the Following Years
By the year 2010, an article on The Economist was praising the company saying, "Natura Cosmeticos is emerging as a cosmetics giant by dint of clever marketing and borrowing from others. Everything about the company, from its use of recyclable materials in its packaging to its use of ordinary women rather than supermodels in its advertisements, is designed to emphasise the twin themes of naturalness and sustainability. Natura is also a master of what might be dubbed "lean innovation". About 40% of its revenues come from products introduced in the past two years."
In a Harvard Business Review article in 2012, Natura's success was noted as "exceptional". This was due to its first-class performance in Brazil, world's third largest beauty market in an era when all emerging markets were dominated by international brands that also placed it among world's top 20 beauty companies.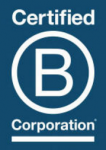 Natura was the 10th Most Innovative Growth Company on Forbes' 2013 list. In late 2014, it was granted the "Benefit Corporation" status and "B Corp" sustainability certification. This certification is given by B Lab, a non-profit U.S. organization, and is developed to promote high standards of environmental and social stewardship and transparency. At that time, Natura was the largest and the first publicly owned company that obtained this certification.
In fact, Natura had long been known as a pioneer in sustainability, being also recognized by organizations like Corporate Knights, the U.N. Environmental Program, SustainAbility and the Boston Consulting Group.
In late 2015, Natura took an important step. After a long period of offering its products only through the direct sales channel since 1974, it announced it would also open retail outlets and start retailing as well. Before this, Natura had a store in Paris and a concept store in Brazil. It was then said, the concept store was a part of company's learning process before launching the omnichannel strategy. In an interview this year, Paulo Ferreira, VP Sales at Natura, declared the significant points in this strategy as:
• Direct selling will still be Natura's main sales channel, while the stores will take a complementary role.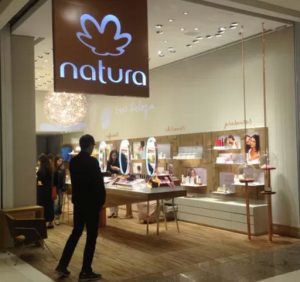 • A synergetic effect is expected to take place between these two channels as customers are striving for convenience and this will enable them to reach products through different means.
• Stores will enable customers to try out new products which will be to the benefit of all channels.
• Stores will increase the sales potential of Natura representatives as they will boost brand awareness.
• Differentiating products among the channels will be a consideration.
• Current retail strategy focuses on stores in busy shopping centers and on having company-owned outlets, not on franchising.
E-commerce
Natura had started exploring the opportunities on the Internet in 2012 on a smaller scale, with pilot tests. Then, it launched Rede Natura (Natura Network) that would allow consultants to open and run their own e-commerce sites.
By mid-2016, Natura announced Rede Natura had 70,000 "digital franchisees" (was 32,000 in mid-2015) and 950,000 registered consumers.
Dependency on the Brazilian Market
For a very long time, Natura did not have a need to explore the international opportunities. This was mainly due to the existence of a lucrative domestic market and its strong leadership position there. However, this would change. In 2013, Euromonitor was saying, "Natura Cosmeticos' position as the leading cosmetics company in Brazil may ultimately depend on its ability to connect to international markets." That year, Brazil accounted for 84% of Natura's global revenue of R$ 7 billion (approx. USD 2.2 billion) and the remaining 16% was generated by its other markets like Argentina, Chile, Mexico, Venezuela, Colombia and France.
Once a rising star, Natura was shown as "the world's worst performing cosmetics company" in a Bloomberg article in 2013. And the reason to this was the "stagnant revenue from its core Brazilian market".
As a sign of being forced to turn its face to international markets more, in February 2013, Natura acquired 65% ownership in the Australian retailer Aesop for USD 62 million. Despite this move, when Natura management talked about "international markets" what they still had in mind were the Latin American markets only.
CEO Change
In August 2014, Natura announced CEO Alessandro Carlucci was leaving Natura after being in this office for 10 years, and working for the company for 25 years. The company said it was Carlucci's decision to leave and that he had expressed this to the Board a year earlier. He was to be replaced by Roberto Lima, the former Chairman of Publicis media group in Brazil. During his term at Natura, Alessandro Carlucci was elected as the Chairman of the World Federation of Direct Selling Associations (WFDSA), in the conference in Istanbul in 2011. He served for the WFDSA for three years until 2014.
The Numbers
When we look at the two charts below, we see a company whose revenue has constantly been increasing but facing a decline in its profits at a much higher pace.

In the first three quarters this year, Natura reported the following sales growth rates: +3%, +5%, and -5%. The three quarters put together, Natura's revenue performance in 2016 is about 1% better than what it was in the same period of 2015.
Profits this year? The net income generated in the first nine months of 2016 was R$ 99 million. This figure was R$ 368 million in 2015's first three quarters!
The Share Price
The negative performance on the profit side would obviously be reflected on Natura's share price on the stock market. Having seen the bottom in September 2015, the share price somewhat picked up after that, despite the profitability did not recover.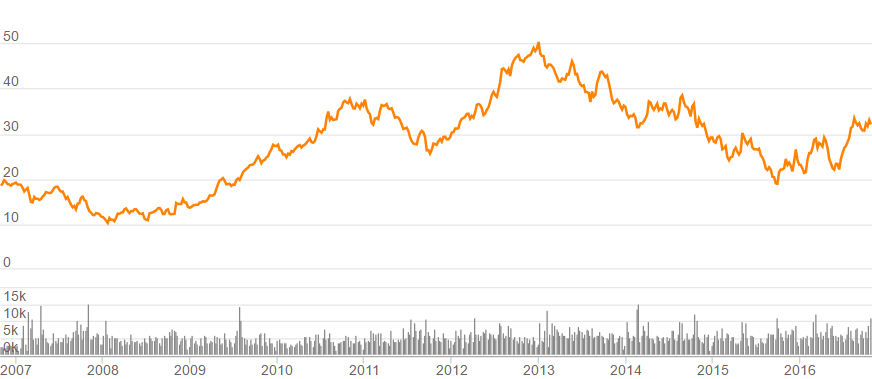 Another CEO Change
Two years after his appointment, Natura Board announced late in October 2016 that Roberto Lima had resigned. The new CEO is Joao Paulo Ferreira. Ferreria has been with Natura since 2009 and his last position was the Vice President.
The Question
Looking at all this what we see is a large direct seller (now, an omni-channel player) with a history, an extensive product offering, and a good reputation. So, the question here is: If Natura had chosen to go international more aggressively, would it be better off than it is today?