As we have their 2018 4Q reports at hand, the time has come to take a look at how the industry's major players did last quarter and eventually, closed the year.
The review focuses on the largest seven publicly-owned direct sellers: Avon, Herbalife, Natura, Nu Skin, Oriflame, Tupperware and USANA.
Avon's total revenue in the last quarter of 2018 was $1.402 billion, representing a 11% decrease from 2017 last quarter ($1.569 billion). Annual result was down 3% from 2017, adding another year of negative growth to Avon's history. None of Avon's regions was able to report sales increase in the last quarter.The worst result was from South Latin America with 15% quarterly sales decrease.
Active representatives also declined 6% in Q4, with decreases in South Latin America, Europe, Middle East & Africa, and Asia Pacific.
In 2018, 69% of Avon's sales was generated by its beauty line, 14% by fashion products and 11% by its "home" category.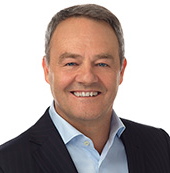 CEO Jan Zijderveld said, "As I wrap up my first year at Avon, we have a clear strategy to Open Up Avon and are taking the necessary steps to return this company to growth. We understand that the foundation of our success lies in the training and retention of our Representatives. Empowering women to build successful businesses and generate relevant earnings in countries around the world will, in turn, enable us to grow. This is a large task that involves the efforts of every employee and Representative."
In late January this year, Avon announced 10% reduction in its global workforce, 15% in inventory reduction and 25% decrease in Stock Keeping Units (SKUs).
For more on Avon's Q4 2018 results, please click here and here.



HERBALIFE
Herbalife ended last year $100 million short of being a $5B-company. Herbalife's 2018 revenue of $4.892 billion meant 10% growth versus 2017.
Final quarter performance was $1.187 billion sales, up 8.5% from Q4  

of 2017. Highest growth was achieved in Asia-Pacific (+22%). North America region reported 11.7%, China 11.1%, Mexico 6.0%, and EMEA 5.7% growth. The smallest region in size, South & Central America reported decreased sales (-18.5%). Management said year-over-year increases were achieved in 8 of company's top 10 markets. Herbalife's regional sales figure for the full year of 2018 are shown on the right:
"In 2018, we continued to show the strength of our business in providing premier nutrition products to distributors and consumers around the world. We achieved double digit net sales growth and record volume points, enhancing our value for shareholders," said Michael O. Johnson, Chairman and CEO of Herbalife.
In early January this year, Herbalife's CEO Rich Goudis had abruptly resigned with immediate effect, resulting in previous CEO Michael O. Johnson taking over.
Company announced its sales growth target for 2019 as "between 4% to 8%".
For more on Herbalife's Q4 2018 results, please click here and here.
Brazil's cosmetics giant reported 16% revenue increase in Q4. Natura's 2018 full year sales growth was 36% over previous year. Without the positive base effect of The Body Shop's acquisition in 2017, the annual growth was still a remarkable 13.5%, reaching Brazilian Real 13,397 billion (approx. USD 3.6 billion).
Management announced Q4 2018 was the strongest quarter in Natura's history.
Natura group's consolidated business consists of three divisions: Natura, The Body Shop and Aesop. Natura division reported 10% growth in 2018, The Body Shop 18% (with base-effect adjustment), and Aesop 51%.
Currently, Natura division accounts for 63% of the group's consolidated global sales. 29% is generated by The Body Shop, and 8% by Aesop.
For more on Natura's Q4 2018 results, please click here.
With the 3% revenue increase in the fourth quarter, Nu Skin ended the year with 18% sales growth as compared to 2017 ($2.679 b vs. $2.279 b).
The highest quarterly growth came from South Asia (+9%). That was followed by EMEA (+6%), and Hong Kong/Taiwan (+2%). Nu Skin's largest region Mainland China's sales decreased by 2%. China alone accounts for about 1/3 of company's global sales.
"We grew our revenue 18% percent for the year, with growth coming from virtually all of our segments. We were also encouraged that our customer acquisition strategy resulted in 16% growth in our customer base," said Ritch Wood, CEO of Nu Skin.
For 2019, Nu Skin announces it expects $2.76 billion to $2.82 billion annual sales, that is 3 to 5% growth.
For more on Nu Skin's Q4 2018 results, please click here and here.



ORIFLAME
Oriflame's sales in the last quarter of 2018 was €370.3m, down 3% from previous year. Company's full year sales growth performance for the whole year was also -3%. Its field force on the hand, increased by 1% in 2018, thanks mostly to the performances in CIS  (+12%) and Latin America (+9%).
In Q4, revenue in Europe & Africa grew by 7%, Latin America by 5%, decreased in CIS region by 2%. The worst quarterly performance came from Oriflame's Asia & Turkey region: -13%. Asia & Turkey is company's largest region with its close to 40% share.
Oriflame's revenue generating product categories' shares in total revenue are as below. Wellness products' performance was remarkable in 2018 (increased to 13% from 11%):

CEO Magnus Brannstrom said on the results, "2018 has been a year of mixed performance for Oriflame. While the slower development in Asia & Turkey during the fourth quarter was disappointing, the improved sales momentum in most other regions demonstrates the strength of our balanced geographical footprint."
For more on Oriflame's Q4 2018 results, please click here.
Tupperware's fourth quarter growth was quite a disappointment for its investors: $506 million in revenue which was down 14% from same period of 2017. With this last quarter performance, Tupperware closed the year with 8% less sales versus 2017 ($2.070 billion vs $2.256 billion)
All regions made a contribution to Tupperware's disappointing fourth quarter performance: South America (-22%), Asia-Pacific (-16%), Europe (-12%), and North America (-7%).
Tricia Stitzel, President and CEO of Tupperware, commented,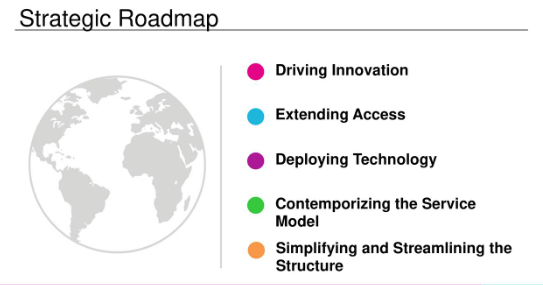 "Our sales and segment profit results in the fourth quarter were not what we expected, leading to our desire to accelerate the business transformation to capitalize on our Global Growth Strategy. We continue to operate with a sense of urgency and remain confident that, over time, our initiatives will ensure our major units deliver consistent sales and profit growth and create enhanced value for our shareholders."
Management declares its "strategic road map" includes five components as the table to the right shows. Yet Tupperware management is not too optimistic for this year as it announced it had targeted an additional revenue decline of 2 to 4% in 2019.
For more on Tupperware's Q4 2018 results, please click here and here.
USANA came up with impressive sales growth both in the fourth quarter and in 2018 as a whole: Fourth quarter revenue was $299 million (an increase of 9.5% year-over-year), and 2018 full year revenue was $1.189 billion (an increase of 14% from 2017). USANA has been generating over $1 billion annually for the last three years now. 2018 also marked the 16th consecutive year that the company has delivered record sales.
In the last quarter of 2018, USANA generated 81% of its sales from Asia-Pacific region. Americas and Europe accounted for the rest (19%). China is USANA's largest market with its 56% share in revenue.
"USANA finished the year with another quarter of solid results, bolstered by our annual China National Sales Meeting in Macau and a few targeted product promotions in select markets," said Kevin Guest, Chief Executive Officer.
For 2019, USANA expects net sales between $1.25 billion and $1.30 billion, representing a growth of between 5.1% and 9.3%.
For more on USANA's Q4 2018 results, please click here and here.
…..
Hakki Ozmorali is the Principal of WDS Consultancy, a management consulting firm in Canada specialized in providing services to direct selling firms. WDS Consultancy is a proud Supplier Member of the Canada DSA. It is also the publisher of The World of Direct Selling, global industry's leading weekly online publication since 2010. Hakki is an experienced professional with a strong background in direct sales. His work experiences in direct selling include Country and Regional Manager roles at various multinationals. You can contact Hakki here.
SHARE THIS: