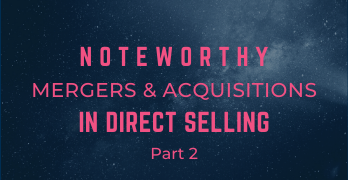 Last week we covered a number of fascinating merger and acquisition stories that many people either had forgotten or had never even heard of.
In this article we continue with several more of them. Some of these deals proved in time to be good moves. Some on the other hand, turned out to be not-so-good.

North America Separates from Avon
In late 2015, Cerberus, an investment company in the United States, said it would buy Avon's North America business. This unit included United States, Canada, and Puerto Rico. Cerberus was a firm that had $29 billion under its management.
The transaction was quite complicated, but in short:
Avon North America would be a company majority-owned and managed by Cerberus. Cerberus would pay Avon $170 million for 80% of Avon North America.
Cerberus would also make a $435 million investment in Avon (e.g. parent company), totaling the value of the transaction at $605 million.
Avon would reduce the size of its Board of Directors from 12 to 11 members and Cerberus would have two seats.
This newly-formed company was then named "New Avon" and continued its operations under Cerberus… for about four years.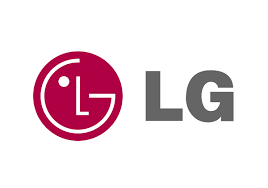 In April 2019, LG Household & Health Care said it would acquire New Avon. LG is one of Korea's leading companies with strong positions in several categories including beauty and personal care. In 2018, LG's global sales was $13 billion. This time, New Avon's transaction was valued at $125 million, according to the deal LG and Cerberus had reached.
Coty's Love of Direct Selling
Following the unsuccessful Avon bid in 2012, apparently Coty's love of direct selling did not die down.
The company announced in early 2017 that it would buy 60% of Younique, the cosmetics direct seller

with $400 million annual sales. Founders would own the remaining 40% and Coty would pay $600 million, valuing Younique at $1B.
In May 2019, Coty stated its dissatisfaction with this acquisition. Company CEO said,  "The weakness is relatively simple. Younique, like all multi-level marketing businesses, has gone through a phase of classic hype. Unfortunately, we are in the de-hype phase."
A few months later in August, Coty issued a press release stating the two companies would part and go their own ways.
The Serial Acquirer Gets Acquired Itself
ARIIX said in a press release in January 2016 that it was welcoming "fellow network marketing company" Asantae, together with its reps and customers to the ARIIX family.

In mid-2017, ARIIX announced two other companies joining its family. These were Quaole and Univers, both Japanese direct sellers. Quale was selling natural health and beauty-promoting products and Univers was selling hydrogen products.
The following year, ARIIX and NuCerity merged. Based in Texas, NuCerity's product line included skincare and health and wellness products. ARIIX's 2017 sales was $178 million and NuCerity's was 35 million. Together with this merge, revenue target for 2018 was announced as $300 million, however it ended up with $220 million.
In 2019, ARIIX reported it was merging with LIMU, a Florida-based direct sales company having 30,000 direct sellers. LIMU was offering nutritional drinks that contain a natural blend of tropical fruits, vitamins, minerals, amino acids and antioxidants.



About a year later in June 2020, ARIIX announced the merger with MaVie, a $20-million network marketing company that had a range of health and wellness products. MaVie was headquartered in Singapore with operations in nine markets.
The same month we heard from ARIIX one more time, communicating a strategic partnership with the Indonesian direct selling company Shannen. Shannen was founded only in November 2018 and in 20 months it achieved $40 million sales. With this merger, ARIIX was adding Indonesia as its 23rd market.
ARIIX's serial purchases and mergers came to a halt by

 NewAge's acquisition of ARIIX in July 2020. The transaction included four additional companies in the e-commerce and direct selling channels, namely Zennoa, LIMU, MaVie and Shannen. The combination as reported, was expected to create a global firm with estimated revenues in excess of $500 million across more than 75 countries worldwide.
Natura's Series of Company Acquisitions

Headquartered in Brazil, Natura had been a very successful cosmetics direct selling company operating mainly in Latin America for many years. Then in 2012, we heard it would be buying Aesop, an Australia-based personal care retailer. Aesop at the time had 60 retail locations in 11 countries. Natura acquired 65% stake in Aesop for approximately US$48 million in cash.
Five years later, came a bigger move from Natura: Acquisition of The Body Shop. This transaction was worth US$1.1 billion. The Body Shop was established in the UK in 1976 and was operating 3,000 stores in 66 countries.
Obviously, the most sensational of all of Natura's moves was the addition of Avon to its family of companies. After rejecting Mary Kay's, Amway's and Coty's offers in years, Avon this time chose to accept Natura's .
The news started leaking in during 2018. In May, it was reported that Natura would pay US$2 billion for the transaction that would be completed in January 2020. Including debt, the transaction was valued at US$3.7 billion, the company

said. The new entity was named "Natura &Co". It would have combined annual sales of over US$10 billion with a global presence in over 100 countries.
In this two-part article, I have put together some of the more striking M&A stories in the global direct sales arena. Yet, there were many others such as Avon's acquisition of the UK-based skin care company Liz Earle in 2010, USANA's of Chinese company Babycare the same year, Zija's of Xango in 2017 and Isagenix's buying of Zija in 2020.
…..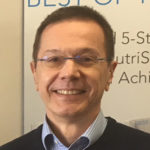 Hakki Ozmorali is the Principal of WDS Consultancy, a management consulting and online publishing firm in Canada, specialized in providing services to direct selling firms. WDS Consultancy is a Supplier Member of the Canada DSA. It is the publisher of The World of Direct Selling, global industry's leading weekly online publication since 2010. Hakki is an experienced professional with a strong background in direct sales. His work experiences in direct selling include Country and Regional Manager roles at various multinationals. You can contact Hakki here.

SHARE THIS ARTICLE: