This new article in "Wisdom in 100 Words" series on The World of Direct Selling covers "Expanding into New Countries". While the potential of increasing the existing business is enormous with this move, the risk of damaging it is also there.
The question was as follows:
"What would be your best advice to a direct sales company to maximize the potential benefits of going international (or, to avoid serious risks)?"
Below, you will read comments from a group of persons of expertise form the industry.

Jeffrey Babener, Legal Counsel at Babener and Associates:
"With today's technology, communication and logistics, U.S. companies are pressured, almost from day one, to expand internationally. The opportunity is so great that most leading companies ultimately post the vast majority of global sales beyond U.S. borders. Long story short: Don't jeopardize this expansion by playing "fast and loose" or "on the quick". If done incorrectly, the foreign market opportunity is tainted forever. Having assisted leading companies in expansion for over 30 years, our first "go to" are our counterpart professional colleagues in other countries, to address import, trademark, fulfillment, and distribution of product and service, regulatory and legal compliance with direct selling and consumer legislation, staffing and visas and addressing a big financial structuring picture, with our tax professional colleagues, for an international seamless sponsoring system. All of these professionals have been accustomed to working under our law firm supervision for decades."

Jack Crowley, Owner of The Crowley Collaborative Group:
"Having launched direct selling businesses in over twenty countries, experience proves no one path ensures success or eliminates errors. Formerly, as a company executive and now as a consultant to the industry, I've used these "Rules of the Road" to eliminate numerous obstacles and generate sound, profitable international businesses: 1. Expand internationally for the right reasons. 2. International expansion is a "full" corporate commitment. 3. Commitment starts at the top. 4. An internal and external strategic analysis is essential. 5. Think globally… act locally. 6. Have realistic expectations. 7. Do the homework (Details, details, details). 8. Strive for transparency. 9. Utilize local resources. 10. Flexibility and creativity are essential. Each of these points has numerous subsets but used as a "road map" they do help companies avoid the pitfalls and enjoy the benefits of operating internationally."

Jonathan Gilliam, CEO of Momentum Factor:
"Avoiding shortcuts in order to meet a new market demand is paramount. When a company is interested in a new market it's usually because they've seen a spike in demand in those countries, either from its own network or perhaps a competitor's network seeking to move over. It can be tempting to dive right in, damn the torpedoes. But a company will nearly always have new and interesting regulations and legal requirements to address, and it's important to get them right from the start. From product registration, certifications and MLM-specific legal and compliance mandates, companies will find entering new markets much slower than they would like, especially when there are people on the ground ready to join and buy their products. I think too many companies chase revenue in new countries when demand presents itself, often to the peril of sustainability that they could have enjoyed otherwise."

Dan Jensen, President of Dan Jensen Consulting:
"Direct selling offers huge opportunities as well as dangerous pitfalls when expanding internationally. Many find themselves in a "money pit" subsidizing poorly performing markets. Lessons learned in my 38 years in direct selling include: 1. Get it right in your home market first. 2. Focus on markets similar to your home market. Different countries and cultures require different approaches. 3. Don't launch into a new market unless you have the right team of people. 4. Find the best experts to guide you. It won't be what you know that causes you to fail in a new market. It will be what you don't know. 5. Only allow competent and loyal leaders to start building in the new market. Amateurs' downlines often feel abandoned and overwhelm the office staff with questions and complaints. 6. Go slow until you perfect your launch methodology. There are countless tales of tragedy where a company launched aggressively into multiple markets and failed in every one of them. 7. Plan to spend a lot more than you think you will. 8. Look for diamonds in your own backyard first – there's massive opportunity where you already do business."

Brent Kugler, Partner at Scheef & Stone, LLP:
"Do your homework and determine which countries are the best expansion possibilities for your company. Many companies have felt the pressure to rush into international markets and later paid a steep price for not fully researching and understanding the business environment and culture of the country they expanded into. Develop a tiered expansion strategy with the initial focus on markets that have the lowest barriers to entry. It is also critical to partner with local resources with experience in advising companies in this industry. What works in one country may not work in another. Preparation and patience are essential to execute a successful international expansion strategy."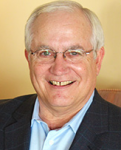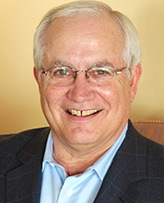 Alan Luce, Senior Managing Partner at Strategic Choice Partners:
"One significant risk for young companies is going international before they have fully developed their home market. We often see this in the US with young companies anxious to go into Canada or Mexico as soon as possible, often when they have just begun to penetrate the potential of the US market. For young US companies it takes a lot more management oversight, legal and regulatory investment and arranging distribution to go into Canada with its 33 million people than it does to get strong market penetration and growth in the state of California with 38 million people. Focus on getting your home market established and building up the staff and management experience that will be needed to go into a new international market. It may not be as satisfying for your ego, but it will be a lot more beneficial for your profit line."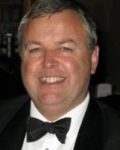 Nick Mallett, Director at Pan European Solutions:
"Get expert local advice from people who know the industry. Employ senior staff who have a background in the industry from the territory in question and listen carefully to what they say, especially when they disagree with you. By all means set KPIs (Key Performance Indicators) but do not try to micro-manage remotely."

Bobbie Wasserman Managing Director of Wave2 Alliances: 
"Direct selling companies revel in their international accomplishments – they should.  Going international is exciting – yet at the same time, a complicated, cumbersome process. A key component of succeeding on an international playing field entails having a senior-level communications executive involved in the planning process – right from the start. This can ensure that communications strategies speak to the local sensibility while keeping corporate messaging intact and creating momentum within targeted audiences and the potential distributor base. The Country Communications and Corporate Integration Plan focuses on internal and external corporate needs. External areas can include social media platforms and messaging apps priorities; content development for education and online sharing; influencer and media/blogger outreach; and reputation management. Internally, the plan can revolve around processes that ensure a company remains unified with one corporate culture. Knowing what to say and when to say it is a key formula for maximizing benefit and minimizing risk."
…
Comment below to share your thoughts on this topic.
SHARE THIS: