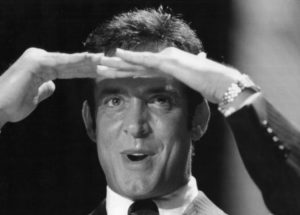 Mark Hughes was born in 1956, in California. He began living with his mother after his parents divorced when he was 14. His mother at the time was fighting with obesity and was heavily on various pills.
Mark dropped out of school in the ninth grade. He started using drugs. "I was a little delinquent. I got in trouble with the law," said Mark. At the age of 16, he was sent to a school for troubled youngsters. As a part of his rehabilitation program, Mark was required to raise money for by selling raffle tickets, and he quickly became the school's best salesman.
In 1975, his mother died of a drug overdose when Mark was 19. Conducted tests showed very high levels of a painkiller in her system. This is an event that would then become a part of the story behind the empire that Mark would build.



Herbalife, one of today's largest direct selling enterprises, was launched in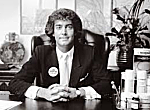 Los Angeles by Mark Hughes, this high school dropout and a juvenile delinquent. The year was 1980 and Mark Hughes was 24. His main product was Formula 1, which at the time came only in vanilla flavor. The company was stating its goal as to sell healthy weight loss products and to change the nutritional habits of the people.
His company became a success shortly. Sales was $2 million in its first year, $10 million the next year. Herbalife launched in Canada in 1982 as its second market. The same year its revenue reaches $58 million and it installs its first computer system. Herbalife's sales was $300 million by 1985. Herbalife went public and got listed on the NASDAQ in 1986.
The same year, Jim Rohn, a well-known business philosopher and motivational speaker, teamed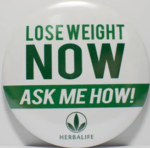 up with Herbalife. "Lose weight now/Ask me how!" had become a very popular slogan embraced by Herbalife distributors carrying it as lapel pins or bumper stickers everywhere.
By the year 2000, Herbalife was already operating in more than 40 countries all over the world. But Herbalife's 20th anniversary year was also marked by a very tragic event. Its charismatic founder Mark Hughes was found dead at the age of 44 in his mansion.
The findings showed that the reason behind was the mixing of overdose of alcohol and an antidepressant Mark had been using. According to the coroner's report, Mark Hughes had died after a four-day drinking binge. The same report said he was being treated for his drinking problem and was also smoking six to eight cigars a day.
Alongside the loss of this visionary leader who ran the company for 20 years, one can also imagine this event's negative publicity impact on a company that had been championing health and well-being.
After this tragic death of Mark Hughes, Herbalife entered into a period of chaos. This included a legal war around Alex Hughes, Mark's then 13-year-old son who was the sole beneficiary of the estate. This era then, would be remembered with "allegations of adults lining their pockets at the teenager's expense, of sexual harassment of his mother, a former beauty queen, and of lengthy personal vendettas".



Following a series of events and turmoils, Herbalife transformed into 

a more professionally-run company and was re-listed on the stock exchange, this time on the NYSE. Herbalife currently operates in more than 90 countries, with over 8,000 employees in its offices around the world. It is now the world's third largest direct selling company with a global revenue of close to $5 billion targeted for this year.
Had this event not happened, would Herbalife have been more or less successful than it is now? It is not possible to know. However, it would have been a very different company in many aspects, for sure.
…..
Hakki Ozmorali is the Principal of WDS Consultancy, a management consulting firm in Canada specialized in providing services to direct selling firms. WDS Consultancy is a Supplier Member of the Canada DSA. It is also the publisher of The World of Direct Selling, global industry's leading weekly online publication since 2010. Hakki is an experienced professional with a strong background in direct sales. His work experiences in direct selling include Country and Regional Manager roles at various multinationals. You can contact Hakki here.
SHARE THIS: