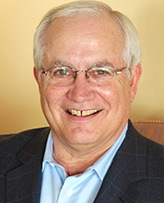 This week's guest author Alan Luce is Co-Founder and Managing Principal of Strategic Choice Partners (SCP), a consulting firm that provides strategic support and services to help today's direct selling companies thrive.
Alan is a US DSA Hall of Famer, and member of the DSEF's Circle of Honor. He's served in executive roles at Tupperware, PartyLite, DK Family Learning and other companies, and has been a part of launching more than 30 direct selling companies over his career.
Guest Post by Alan Luce
Treat Your Sales Force Like Your Most Valued Customers
There's been a lot of talk recently about the need for direct sellers to be more customer-centric. There's a good reason for this; it's all about service. As retailers, we must compete with the 24/7/365 access online retailers offer their customers.
At the recent DSA Fall Conference, I moderated a panel discussion entitled "The Amazon Effect." Panelists included Babson College marketing professor Victoria Crittenden, Artemis Berry, a Vice President of the National Retail Federation, and Dan Chard, President and CEO of Medifast. The four of us spent an hour discussing how new customer service standards have created higher expectations among all retail customers, and consequently, all retailers. Questions centered on how direct sellers must respond in order to successfully compete in this new environment.
Not discussed was another key challenge that direct sellers must confront — what standards of convenience, access and one stop service will our sales forces demand? Think about that. If our sellers come from our customers (and we have long said that they do) why would they accept anything less than the same levels of access, convenience and service we give our customers?



Ask yourself:
What are the hours that members of the sales force can get a field services rep on the phone? Is it one shift from 8:30 am to 5pm in the headquarters time zone?
Do you operate a full or partial second shift? Do you extend hours towards the end of the month?
What are the primary hours that your sales force members are doing their business? Is it 9 pm to midnight in most time zones?
How do the hours your sellers are working match up with your manned call center?
When the service lines are busy, can your sellers leave voice messages outlining their issue (s)? If so, what is the average time they wait for a call back or email response?
What is the average wait time on your field services telephone lines at the end of the month? If your field services reps respond to emails, what is the average time a field seller waits for a response to their question or a solution to their problem?
Are your field services reps empowered to resolve the field sellers' issues?

Sadly, too many direct selling companies currently require their sales force members to jump through more hoops, experience less convenience and receive less access to service than customers do. So take a good, hard look at your current policies, programs and hours of operation, then ask yourself, "If our customers expect 24/7/365 access to excellent service, why would our sales force members accept anything less?"
I wouldn't.  You wouldn't. And I expect that our sales force members won't either.
Bottom line — if direct sellers expect to successfully compete with the best online retailers, we must step up our games, and provide our sales force members with the same top quality, all-hours access our customers expect. This might involve investments in technology and personnel, and if so, that will be money well spent.
Remember, your most important customer isn't the person who buys your products; it's the person who sells it.
So if you want to grow and retain your sales force members, try treating them as your most valued customers!
SHARE THIS: