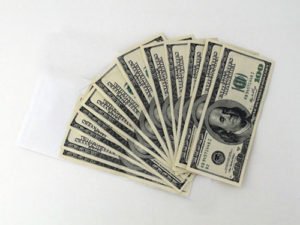 Early this year, what the individual direct sellers had been earning abruptly made the headlines. There was a report from the FTC (Federal Trade Commission) in the U.S., according to the news. The US Direct Selling Association responded to this, saying there was no such report and there was "actually a comment submitted by a critic of the direct selling industry and did not reflect any FTC position. The comment was submitted to the FTC as part of a public rule making on the business opportunity rule and was based on a limited and self-selected review of data."
Leaving this aside, let's take a look at the income disclosures disclosed by some of the direct sales companies.
Some say one can make a fortune in network marketing. Others say direct sellers' earnings do not cover even those minimal expenses they make. Which one is true? Or truth is somewhere in-between?
In 2017, those who received commissions constituted approximately 23% of 4Life's worldwide field force.
Out of this 23%, less than 1% earned an average of $2 million/year. Another less than 1% made an average of 433.000 on an annual basis. 21.7% of 4Life's total sales force earned below $700/year. Roughly 77% did not earn any such income.
Click here for 4Life Research's compensation report.



ARBONNE
In the U.S., Arbonne had an average of 174,200 consultants during 2018. On a monthly basis, Arbonne made payments to an average of 30,100 consultants in 2018, or 17% of the total.
Within this 17%, the top 1% earned $260,000/year, 2% $71,000, 6% $18,000, 24% $3,800, and 66% $800.
Click here for Arbonne's compensation report.
In a typical month between July 2017 to June 2018, about 51,500 Herbalife Distributors in the U.S. ordered products for resale and about 46,500 of them earned money from their sales and the sales of those they sponsored.
Of these, 14,000 were first year distributors and their top 10% earned more than $840 in a typical month.. Out of the remaining 32,500 "old" distributors, top 10% earned over $3,400 / month.
Click here for Herbalife's compensation report.
Out of the 9,150 U.S. distributors who chose to sponsor and build a team, 20% did not earn any money from Jeunesse.
39% earned less than $245, 61% more than that. 14% earned more than $4,350, and 2% earned more than $82,000. Jeunesse's figures here consist of total earnings of all trackable sales and commissions.
Click here for Jeunesse's compensation report.



STELLA & DOT
An average of 62% of Stella & Dot's stylists in the United States were not paid in any given month in 2017.
0.1% of Stella & Dot's active stylists who were paid in the U.S. having the titles "Executive Director and above" earned $292,000 on the average in 2017. 1.5% made $24,000, 10% made $3,600 and the average income for the lowest group that made up 74% was $1,400.
Click here for Stella & Dot's compensation report.
There are several key takeaways from these figures. To me, these statistics once again show three important things:
1) It is possible to achieve really high incomes through direct selling.
2) Not everybody reaches those high levels.
3) In fact, "1" and "2" above are public information that everyone has access to.
…..
Hakki Ozmorali is the Principal of WDS Consultancy, a management consulting firm in Canada specialized in providing services to direct selling firms. WDS Consultancy is a proud Supplier Member of the Canada DSA. It is also the publisher of The World of Direct Selling, global industry's leading weekly online publication since 2010. Hakki is an experienced professional with a strong background in direct sales. His work experiences in direct selling include Country and Regional Manager roles at various multinationals. You can contact Hakki here.
SHARE THIS: