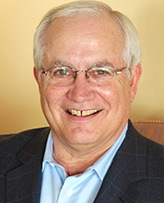 Guest author Alan Luce is a veteran direct seller and senior management executive at major companies like Tupperware and PartyLite gifts. He was the founder & CEO of Dorling Kindersley Family Learning, which became a $40 million business in its first four years. Today he's a consultant to more than a hundred direct selling companies, from start-ups to major powers, serving as a Co-Founder and Managing Principal of Strategic Choice Partners.
An expert in compensation plans, startup strategies and sales management programs, Alan sits on the boards of numerous direct sales companies. His many honors include induction into the Direct Selling Association Hall of Fame and the Direct Selling Education Foundation's Circle of Honor.
Guest Post by Alan Luce
4 Ways for Direct Selling to Compete as a Modern Distribution System
Sooner or later this question pops up just about every time I have a conversation with a direct selling executive these days: What will direct selling look like in 5 years? 10 years? Can we compete with the online sales onslaught? If so, how?
As a method of distribution, direct sales has some real challenges ahead. These questions are typically some of the most daunting:
* Can direct sellers compete with online discounting?
* What about delivery within the same day to 24 hours?
* Will customers and sales people expect direct sellers to provide 24 hour-access to customer service reps who are empowered to SOLVE the customer's or sales person's problem?
When you look at all of these issues and questions at once, it can seem a bit overwhelming. I am going to suggest that you look at it from a different perspective.
As the legendary basketball coach John Wooden used to say to his players, "Never let what you cannot do stop you from doing what you can do!" There is so much that direct selling companies can do, but, for the most part, are not yet doing!
If any method of retail sales can successfully compete with online retailers, it will be direct sellers. Let's review why I so strongly believe in that statement.
First let's go back to the basic competitive advantage that direct sellers have always had over traditional fixed-location retailers. Direct selling's traditional strengths were built around three competitive advantages:
* Customer access to sales representatives in your neighborhood or at work meant convenience to buy outside of normal store hours.
* The value of a product recommendation and endorsement from a neighbor, friend or co-worker. We had a form of face-to-face social media for decades before Facebook came into being.
* The credibility of evangelizing sales people endorsing their company's products and services to family, friends, neighbors and co-workers.
In fact, it could be argued that the best online retailers took a cue from the best direct sellers when it comes to offering around-the-clock access and convenience. The Amazons of the world knew that if they were going to overcome the online customers' lack of ability to touch and feel the merchandise, they had to compensate with access and service.
Using technology they built systems to provide 24 hour access and 24 hour one-stop customer service. They chose to compete on access and service and now are adding next-day delivery as their means of competing with traditional retail.
As direct sellers, we must find ways that are unique to our channel to compete with the online sellers, just as the online sellers had to find ways to compete with brick and mortar retailers.
What is the big "differentiator" for direct selling? What do direct sellers have that cannot be replicated by online sellers, direct mail marketers or traditional retailers. The answer, of course, lies in our thousands of independent contractors who use, evangelize and sell our products. No other form of distribution has this unique asset.
So, considering our independent sales forces, how do we compete? Here are four key ideas to create or regain our competitive advantage:
1. Empower every sales person to do business on a 24 hour basis.
To accomplish this we must work with our technology partners to automate every sales person's replicated website to be more interactive and easy to navigate for customers who want to buy. When the customer does buy, provide an automated "thank you" for your purchase message from the independent seller to her customer addressing the customer by name.
At the same time, create customer relations maintenance/management (CRM) systems that will automatically assign commissions and volume to the right sales person when that sales person's previous customer comes on the corporate site, buys and enters their address.
Provide a smooth and automatic handoff of the customer to a new sales person when the original seller leaves the business. Redirect all inquiries to the original seller's replicated website to the newly assigned seller's website.
2. Provide customers and your sales force alike with 24 hour access to customer service, and make sure those customer service reps are empowered to actually solve the customer's problem.

Today's customer is rapidly coming to expect instant access to customer service that can solve their problem day or night. Most direct sellers are seriously behind the curve in providing that kind of service, but we don't have to be.
Here are three actions to consider:
     A. Empower the sales force to truly solve problems. Let them process replacement orders for items that arrive broken, or when the customer receives the wrong item or wishes to make an exchange. Provide the field with clear rules about how and when to apply the solution and let them know that you monitor these activities, but empower them to instantly help their customers in 95% of the situations.
    B. By analyzing the most frequent types of complaints you can provide automated services on your corporate website for returns, exchanges and replacements for warranty issues. Your system should have the customer data to ensure that this is the actual purchaser and that they did purchase this particular item on that date. Once again the system should know who the seller was based upon the customer name, address and item(s) ordered.
   C. Provide answers to your top issues in multiple (and easy) ways. An analysis of your salesforce calls for assistance will reveal that six to eight issues represent 90% of the calls. Find ways to allow them to access the answers to their questions themselves on a 24 hour basis. For the 10% of questions that are outside the pattern, provide online live chat assistance on a second and third shift basis. Will this live chat support cost a bit more money?  Yes, but unless you do it, direct selling companies will lose sellers and customers to companies that do provide that level of service.
3. Create an ongoing online product use and tips dialogue with customers and sales people. 
Provide company input and content to this dialogue to support useful and correct information, while also counteracting false or misleading information. Happy customers sharing their ideas and experiences with the products online today are the equivalent of the person-to-person endorsements our independent direct selling product evangelists have been doing for decades.
4. Leverage direct selling's real advantage: enthusiastic people evangelizing our products and services to their friends, neighbors and co-workers. 
If online retailers provide retail customers with better access, convenience and service than they receive from direct selling companies, the direct sellers lose. BUT, if direct selling companies, artfully using technology, can meet or even surpass online retailers when it comes to access, convenience and service, then direct selling has the clear advantage of thousands of enthusiastic sales people endorsing and promoting the products and services in their local cities and towns.
The formula for success:
The last several hundred years repeatedly demonstrate a clear formula that drives the changing trends of retailing. The formula is this:  better products and/or better access, convenience and service will always attract and keep the most customers. As direct selling companies, our strongest assets are our independent sales people. To fully realize that human asset advantage, direct selling companies must support their field sellers with world class access and convenience capability plus 24 hour one-stop customer service. It is pretty simple when you think about it. Now, direct sellers just need to do it!
SHARE THIS: