Zinzino announces the launch of India as the company's next step in its global expansion strategy.  Company said it has been preparing for this launch for several years.
During 2020 Zinzino exceeded its sales target and achieved a strong EBITA performance.  The overall sales grew to 1.139 billion SEK (approx. US$ 137 million) from 771 million SEK (approx. US$ 93 million) in 2019.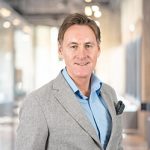 "Strong growth provides economies of scale and increased profitability. This strengthens our faith in the future and creates great expectations for continued good profits going forward. India, with its huge population, is a very interesting and a high potential market for Zinzino," said CEO Dag Bergheim Pettersen.
Zinzino is a direct selling company with a focus on test-based, scientifically proven nutrition and health products. The company has high growth ambitions with a goal to reach 1 million customers before 2025 and 20 million by 2035.
SHARE THIS: