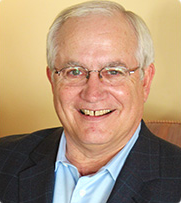 Guest author Alan Luce is a veteran direct seller and senior management executive at major companies like Tupperware and PartyLite gifts. He was the founder & CEO of Dorling Kindersley Family Learning, which became a $40 million business in its first four years. Today he's a consultant to more than a hundred direct selling companies, from start-ups to major powers such as Princess House, Avon and Amway, as Co-Founder and Managing Principal of Strategic Choice Partners.
An expert in compensation plans, startup strategies and sales management programs, Alan sits on the boards of numerous direct sales companies. His many honors include induction into the Direct Selling Association Hall of Fame and the Direct Selling Education Foundation's Circle of Honor.
Guest Post by Alan Luce
"Turn-Arounds" Are Hard to Do!
Perhaps the hardest task any management team can undertake is turning around a long successful company that's declining. There's simply nothing easy about a turn-around. The process is always disruptive, often painful, and requires setting a plan and sticking with it, even if it takes time to show results.
More important, getting it done requires a clear-eyed ability to see the reality of the situation, then assessing what needs to be done. In other words, coming up with a change plan. Once you have that, it's time to consider who will or won't be part of that plan's implementation. In other words, who stays and who goes? Which existing personnel have the skills, experience and even more importantly, the mindset to execute a change plan?
As consultants, we often get called in to assist management with analyzing their turn-around situation, then help formulate a strategy and even assisting with the tactical steps. This is hard, hard work. It can lead to hurt feelings, jobs being changed or eliminated, and the insertion of new talent into an old and established culture.
Based on my experience, there are 4 key points to remember at the beginning of any turnaround. Let's call them my "Top Turnaround Tips". They are:
A company's past success doesn't always mean continued success.
Top management's comfort with and loyalty to the senior staff is often a barrier to change.
Identifying those within the company who recognize the problems and are ready to enact changes is key.
All senior management egos need to be "checked at the door."
Let's take a closer look at each.
1- A company's past success doesn't always mean continued success.
Nothing is more dangerous to a company's future success than a long period of past success! For every Avon or General Electric that's enjoyed a century of success, there are dozens of companies that have had a great run for five, ten or twenty years… and then hit a period of steep decline. Why? Well, some get blind-sided by technology advances. Some lose out to changes in style or cultural tastes. But most go into decline because management fails to anticipate and respond to change.
Ironically, when faced with declining performance, instead of seeking genuine change, management doubles down on the practices and approaches that helped them grow in the first place. And more often than not, that doubling down on past practices is exactly the wrong thing to do.
As a consultant often called in to help management determine why a once successful company is struggling, the worst thing I can hear coming out of a client's mouth is "Everything will be all right if we just get back to basics!"
A management team that clings to its past successes is almost always resistant to change. They may give lip service to the need for change, but they're not mentally or emotionally ready to do whatever needs to be done to create positive change that will benefit the business. They'll cling to the belief that they drove success once before. And their instincts will be to try to follow the same path that worked before.
Don't let them do that! Push back against that attitude by finding the information and market facts that demonstrate unequivocally why the company is failing. If your client is still unwilling to accept the reality of the situation, walk away. Little good will come from pursuing the process further.
2- Top management's comfort with and loyalty to the senior staff is often a barrier to change.
Comfort with and loyalty to the senior staff is an admirable trait, but in the case of turnarounds, these traits quickly become barriers to executing an effective strategy. Might as well face it– some members of the senior management team will probably have to go. In their places will be new people with different skills and experiences, more suited to the current market situation. Displacing or eliminating long time employees is a difficult and emotionally stressful process. But 9 times out of 10 such changes are necessary.
But what if the problem is the CEO who hired you, or his/her successor? Well, that's probably the most difficult situation you could encounter. If there's a significant owner or board member you can confidentially reach out to, that might be your best work-around. If not, the change effort will fail.
3- Identifying those within the company who recognize the problems and are ready to enact changes is key.
There are probably executives and managers within the company who have long recognized the problems. They may even have good solutions. But what they probably don't have is the authority or influence to put their ideas into practice.
Identifying these internal change agents and getting them into the discussion can often be difficult. Their views may not popular with their superiors. That's why the consultant or the internal change agent must drive for a completely open process that welcomes all ideas. That's the first step. Next, those willing to embrace change must have a seat at the table. Once that happens, the transition to the new practices and talent much more acceptable to the company culture.
4- All senior management egos need to be "checked at the door."
By the time most turn-arounds begin, management has probably spent several years carrying out unsuccessful strategies to stop the decline. At some point they recognized what they were doing was not working and that outside help was needed.
But even with that realization, it's often very hard for the CEO and his/her team to admit their mistakes and failures. They may become defensive about past decisions. Dealing with this can become a time-consuming and possibly even counter-productive process. But to reach sound conclusions, it's something that must be overcome.
If you're beginning a turnaround situation, it's more than likely one or more of these 4 Turnaround Tips will be a factor. But once these initial stages are complete, how do you initiate their implementation? Very often, the most common way to get the turnaround process going is to simply bring in a new CEO and/or management team from the start. Sounds easy, but don't be deceived. You can't replace everybody. The new CEO will face exactly the same attitudes and push back from "surviving" employees.
So… what to do?
Well, here are a few tried and true steps you should consider. Just remember, regardless of who's leading the charge, the process of executing an effective turn-around is essentially the same for everyone. Following these steps may not eliminate all issues. But they will help defuse some of those issues, and help get others out in the open.
1- First, be forthright. At the very first meeting set out what the process entails in a frank and candid fashion.
2- Explain that change, perhaps radical change, is going to be necessary to survive and prosper once again.
3- Communicate clearly that new talent may be necessary and some jobs and personnel may be eliminated. Assure everyone that those terminated will be treated as fairly and humanely as possible, but some changes may have to be made.
4- Provide a brief analysis of the steps that must be undertaken. Include who will be doing what, and the expected time it will take. Set aggressive but reasonable time lines.
5- Respect previous management. Remind everyone that it was their work that created the foundational values and corporate resources that make this current turn around possible.
6- Move quickly and decisively! Delaying or spreading out the changes in hopes of lessening the pain may be tempting.  But it's not a good idea. Do what must be done—bring on new talent and release those who need be terminated as quickly as possible.
In short, get the difficult stuff behind you fast. Then let your newly revised team members begin the process of embracing change, and working together to rebuild their company.
As I said in the beginning, turn-arounds are hard to do!