Tupperware is definitely an iconic name in the global direct selling industry. This week we will look into how this company was founded, how it has evolved and how it has been doing lately.
Beginnings
Tupperware's founder Earl Tupper was born in 1907 into a modest farming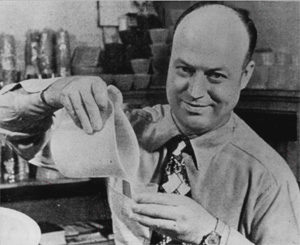 community in New Hampshire. After studying at the university, he began a landscaping and nursery business that he named "Tupper Tree Doctors Company". This went on until his bankruptcy in 1936.
"Tupperware" branded products were introduced in 1946 and were quite innovative in those days. With these airtight containers, food was to be preserved for longer periods. Contrary to general belief, Earl Tupper's products first appeared in retail outlets. Despite their breakthrough nature, people did not show much interest to these containers mainly because they needed demonstrations to understand how they worked. But Earl Tupper did not know this until he met a lady named Brownie Wise.
Brownie Wise and Party Selling
After the Second World War, Brownie Wise was selling Stanley Home Products at home party demonstrations to earn some additional income. Stanley Home Products was a direct selling company founded by Frank Stanley Beveridge in 1931. In a short while, she also began promoting Tupperware products at her home parties.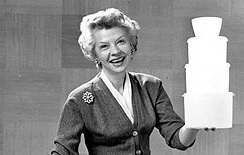 Around 1948, Brownie Wise's extraordinary success in selling Tupperware products through home parties caught Earl Tupper's attention. He asked Brownie to design Tupperware's marketing strategy based on her experiences. Tupperware was withdrawn from retail stores in the early 1950s. Brownie Wise then, became the Vice President of the company and ran company's sales division, "Tupperware Home Parties". She was also the face of Tupperware, representing the brand on television, and newspaper and magazine articles.
Brownie Wise was fired by Earl Tupper in 1958. It was said that differences about how to run the company and in management styles were the causes of this abrupt end. Soon after that, every reference to Wise was removed from the company literature. It was as if she had never existed.
Post-Wise Era
The same year Brownie Wise was fired, Earl Tupper sold his company to the Rexall Drug Company for $16 million, divorced his wife, gave up his U.S. citizenship to avoid taxes and bought himself an island in Central America. In 1983, Earl Tupper died in Costa Rica at the age of 76.
After a decade of success in the U.S, Tupperware expanded into Europe. The first British Tupperware party was held in October 1960. In 1963, the company was present in six European countries. Then came launches in Japan and Australia.
Rexall renamed itself Dart Industries in 1977. Dart merged with Kraftco to form Dart & Kraft. The company demerged, with the former Dart assets named Premark International. Tupperware was spun off from Premark in 1996 to become a publicly held company.
Relations with the Direct Selling Community
Tupperware, for a long time has been putting a distance between itself and those direct sellers that employ a network marketing model.
Former CEO Rick Goings once said, "Direct selling left us, because the industry became dominated by buying clubs that looked like pyramid schemes."  He also said in another occasion, "We think MLM is not a sustainable way to do a direct selling business when all you basically are a wholesale buying club. So, no interest at all in going that direction."
As a result of this strategy, Tupperware is not a member of the Direct Selling Associations in many countries including the U.S. In some other markets though, Tupperware shows itself with "those companies" in the DSAs. You can read the white paper Tupperware had put together to explain how it differentiated itself from the "others" here.
In Europe, threre are two "umbrella" associations: One being Seldia and the other Direct Selling Europe. Tupperware is a member of the second one along with AMC, Avon, Jafra and Vorwerk.
Tupperware's Last 10 Years
The company "Tupperware Brands" today actually consists of five different brands: Tupperware, Avroy Shlain, Fuller Cosmetics, NaturCare, Nutrimetics and Nuvo.
Within the last 10 years, Tupperware's consolidated worldwide sales increased from US$1.981 b (2007) to US$2.256 b (2017). This represents a modest 14% growth. Tupperware's sales exceeded US$2.5 b four times (in 2011, 2012, 2013 and 2014) but the company has not been able to repeat this since then. Not only this, following the peak in 2013, Tupperware's revenue declined for three consecutive years until 2017.

Operationally, Tupperware has been a profitable business, generating more than 10% operating profit each and every year. However, the failure in increasing the sales has put restraint on profits in $ terms. The unique net loss that occurred in 2017 was due mainly to "provision for income taxes", non-cash, income tax charges related to the enactment of the new U.S. tax laws.
At the end of 2017, management was optimistically saying it had expected to achieve 2 to 4% sales growth in 2018, globally. Yet, this positive outlook was then rolled back and the updated official 2018 outlook was announced as  -7% to -6%.

In February 2018, Tupperware announced Rick Goings would step down from the CEO role to be replaced by Tricia Stitzel as the first female CEO in its history. Rick Goings has been with Tupperware since 1992, and has been the Chairman and CEO in the last 11 years. Stitzel has been with the company since 1997 and most recently she has been its President and COO. This appointment was followed by some other top-level appointments: Asha Gupta to Executive VP and Chief Strategy and Marketing  Officer, Stein Ove Fenne to Group President of EMEA, Jim Bellonz to President of U.S. & Canada, and Justin Hewett to Group President of Asia Pacific.
After the second quarter results of 2018, CEO Stitzel was saying, "We do acknowledge that we must perform better across the global portfolio. I am confident that with this dynamic team of experienced leaders and the 3 million entrepreneurs in our sales force, we will be able to innovate and execute to solidify our position as a thriving global brand."
She also added, "We are on a mission to grow our community of seller by 1 million and to get there we're going to need to add 30,000 more sales force managers globally, and this will ultimately bring the sales that will take us to the next level."
What we can see from the current picture is a company that has not been growing. Consequently, the investors' sentiment has not been positive, either. Tupperware's value on the New York Stock Exchange has come down from US$95 in late 2013 to US$33 most recently. This also means that the market value of Tupperware has been cut down by 2/3 in the same period.
It seems there is a lot on CEO Tricia Stitzel's and her colleagues' plates to turn the company around.
…..
Hakki Ozmorali is the Principal of WDS Consultancy, a management consulting firm in Canada specialized in providing services to direct selling firms. WDS Consultancy is a proud Supplier Member of the Canada DSA. It is also the publisher of The World of Direct Selling, global industry's leading weekly online publication since 2010. Hakki is an experienced professional with a strong background in direct sales. His work experiences in direct selling include Country and Regional Manager roles at various multinationals. You can contact Hakki here.
SHARE THIS: