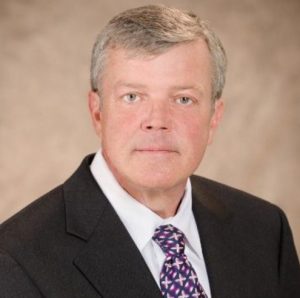 This week's article is from Daniel Murphy,  Co-Founder and Managing Principal of Strategic Choice Partners. Dan has over 30 years of experience holding senior finance and operating roles at TJX, Pepsico, Panera Bread, Princess House and Immunotec. For the last 15 years Dan has served as both a CEO, CFO and COO for two party plans and network marketing company respectively. Currently Dan is a consultant specializing in the direct selling industry. Dan also served as the Treasurer of the Direct Selling Educational Foundation and previously served as the Treasurer for the US Direct Selling Association.
Guest Post by Daniel Murphy
Time for a Compliance Check Up?
Over the course of the last twelve months I have been asked to act as an expert witness on four separate occasions. An expert witness is someone who has either the experience or the credentials to opine on a particular subject area and whose opinion is accepted by both parties in a legal matter.
For direct selling companies, these actions typically involve a distributor who is suing their Company either in court or in front of an arbitrator. The scenarios have involved a claim of wrongful termination due to a Company terminating a distributor for pursuing another opportunity then proselytizing back to their original Company's sales field. The claimant typically sights that they were within their rights as an independent contractor to pursue another opportunity and requests damages for lost income.
This is generally where it gets interesting. Counsel for the distributor will typically, as part of their discovery, ask for copies of the distributor contract, the compensation plan and the Company's policies and procedures. This is where issues typically arise.
Many startups that have become significant in size may have copied their contract from another company, as well as their policies and procedures, and simply given a rewrite to make them fit the terminology of their Company. This is not a good thing to do. It is crucially important that all of these documents are drafted by a skilled attorney with thorough knowledge of Independent contractor law and that the contract works in concert with the policies and procedures and the compensation plan.
Even if all of these documents were prepared by experts over time, changes are made most typically to the policies and procedures or the compensation plan that cause a disconnect between the three pieces that then open a Company up to questions regarding the meaning or intent of their legal relationship with their distributors.
In direct selling, Spring is often a great time of year. The launch of new products for the year may be behind you, and the craziness of convention is still a ways off. I would urge every Company to take the advantage of this time and bring the appropriate resources together to review these documents with the assistance of a legal advisor with experience in this field.
Once you have a well-working set of documents, the most important step is now for the Company to absolutely and without exceptions follow their own polices and contract. I know this sounds pretty elementary, but you will be surprised how often a company runs afoul of making an exception for someone due to special circumstances which violates their own policies. This inevitably opens them to a charge that the policies and contract are selectively enforced. It is important to have a chief compliance officer who must be involved in all such questions who is not a member of your sales or marketing teams. They must ensure equal treatment for all and ensure that the application of policies is fair and impartial.
This is an industry of entrepreneurs who pride themselves on quick action and fair play. The suggestion of a compliance check may seem like overkill and unneeded. However, once suit has been filed, even if it is a frivolous action for millions of dollars and the Company is forced to dedicate significant resources and funds for a defense, doing this sort of review will be time well spent.







Forward This Article to a Friend: