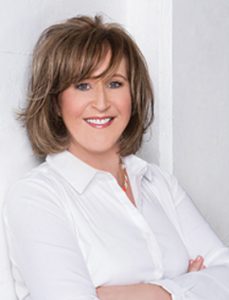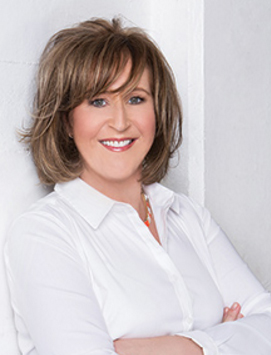 This week's guest author is Bobbie Wasserman. Bobbie is the Managing Director of Wave2 Alliances Inc., a public relations and corporate reputation firm that builds and restructures corporate communications departments to better serve today's communication platforms.
She has helped to shape the communications landscape of global brands and leading companies like Amgen, Arbonne, Bank of Montreal, Bristol-Myers Squibb, Chevron, Hewlett-Packard, IBM, ORGANO, and ViSalus. Wave2 Alliances serves the direct selling industry and is a supplier member of the U.S. and Canadian Direct Selling Associations.
Guest Post by Bobbie Wasserman
The Rise of the Chief Communications Officer – And the Burgeoning Role of the CCO:
A Blueprint For Direct Selling Companies
According to Korn Ferry's 2014-15 Survey about the Role of the Chief Communications Officer in Fortune 500 Corporations, CCOs are taking on more broader and prominent leadership roles within their organizations. Beyond the traditional communications function, the CCO is now expected to be a strategic business leader and counselor, the integrator of messaging and activities across the enterprise, and builder of digital engagement systems. The position has evolved into partnering with all departments within the company to solve communication issues that impact ROI.
For years now, we have heard from direct selling industry organizations, as well as the companies supporting them, that the industry must embrace business changes – that the companies within the industry must evolve along with the overall business economy. And, direct selling companies are generally evolving.
Yet, at the same time, direct selling companies are evolving at a much slower pace when it comes to communications. There is resistance to recognizing the importance of communications in the structure of the company – particularly in guiding executive decisions and leadership.
The overall business community has undergone profound changes over the last few years – new disruptive business models; how and where work is conducted; robust consumer behavior insights; a change in demographics; new global socioeconomic conditions and geopolitical shifts; millennial-driven quest for 'good' from corporations; and a greatly empowered public.
All of these paradigm changes have also transformed the direct selling business into a very effective distribution channel born from a somewhat negatively perceived industry. The Chief Communications Officer is central to absorbing these changes – ensuring companies are leveraging these business shifts, and providing context on the channel and organization.
Among its many roles, the CCO monitors and analyzes the general business atmosphere, looking for how and when to best communicate on behalf of a company to advance the business objective(s) at hand. However, in direct selling companies, these functions have traditionally been handled by the marketing organization.
At this point – with the evolution of technology and the demise of the distributor-to-customer information wall, there is a critical need for an executive-level communications expertise and role. The communications function needs to advance to "the C-suite" of the company.  Not just to implement effective communications through now numerous channels –  but to define communications strategy based on an understanding of the ways in which communication impacts the business (domestic and international); at an enterprise level as well as within distributors' organizations.
Specifically, the new priorities for CCOs in companies outside the direct selling channel include:
Investing in communication resources and shifting to content-based engagement opportunity, earned media opportunities, metrics and tracking systems, company-owned media and social media.
Focusing on integration to ensure that corporate culture aligns with marketing and sales promotion; ensuring that other corporate issues/priorities are addressed. More CCOs are working with CIOs to build digital capabilities that "produce engagement that reinforces the brand and delivers real business value" according to one prominent global communications association.
Creating agency partnerships that address engagement strategies and supplement in-house capabilities.
Creating new metrics and key performance indicators measuring engagement, loyalty, social influence, likelihood to act on past behavior and more.

The additional priority for the direct selling company CCO is the distributor. All the above priorities must benefit or advance, directly or indirectly, the company's distributors' businesses. Conversely, the creative CCO understands that the distributors' replicated websites and additional social media pages can provide additional channels of communications that have the possibility of providing a plethora of positive company and product content produced by the company (and compliance approved); building credibility of the company as well as the distributor.
It is a relatively new idea and methodology to ask direct selling companies to build an executive level communications function with the associated costs.  Yet, as we see in larger corporations all over the world – and already in some direct selling companies – building and investing in this function is necessary to keep pace with the international corporate climate.  In building this dedicated communications function – led by a CCO – planning can take place with responsive implementation.  And the creative CCO can look at innovative cost management – for example, harnessing outside resources for strategic planning, while reconfiguring in-house talent to achieve implementation.
The dedicated communications team – led by a dynamic CCO – is a blueprint whose time has come to adopt in the direct selling channel.