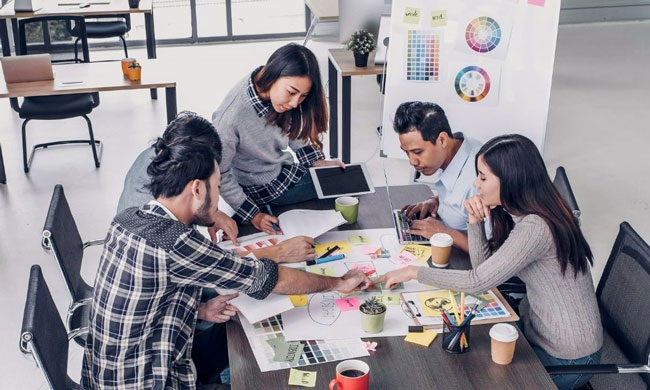 Technology is ever evolving, and so are the marketing strategies that businesses employ. Learning the power of branding and social media is one of the biggest challenges of marketing to millennials in the modern era.
Emphasizing Lifestyle Branding
As much as millennials care about the quality of a product, they also care about what using the product says about them. However, unlike in the 80s—when wealth, status, and luxury were the driving factors behind purchases—millennials are motivated to buy products for various other reasons, including a business's charitable contributions, its global outreach, and how its product reflects the buyer's identity.
As globalization and the internet dominate our lives, more options than ever are available to consumers—and as a result, consumers have become pickier than ever. To build millennial customer brand loyalty, a company must make these customers feel seen and heard. The most efficient way to communicate this understanding is through targeted campaigns that educate consumers on a product's lifestyle branding—in other words, who made it, why, and for whom it's intended. These questions, once only necessary to storytellers, are now vital to businesses selling the narrative of their products.
Doing Your Part
Millennial customers care if the businesses they support are ethically responsible. This doesn't just mean the customers care if a business is donating; these customers have a history of rallying against companies for mistreating workers, for irresponsibly polluting the environment, for sourcing products from sweatshops, or for anything else they've deemed unethical. Especially with the help of social media, trying to skip corners in a dishonest way could permanently damage a business's image.
Mobile Website User-Friendliness
Millennials tend to do a majority of their online shopping from their smartphones, so companies must pay as much attention to their mobile website development as they do to any main browser. An easy-to-use mobile site will streamline a website for cell phone visitors, and hopefully, a business will see a direct correlation in increased online interaction and sales.
Businesses can also make it easy on their customers with apps for enhanced functionality. Also, with an app, a company can engage customers to sign up for push notifications so that it can send them special offers or deals to encourage them to increase their online shopping.
After checking out some of the biggest challenges of marketing to millennials, it's easy to see how critical it is to sell not just the product but also the vision behind it.
SHARE THIS: