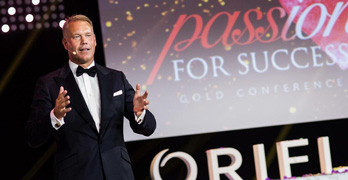 This week's "Executive Q&A" features Magnus Brännström, CEO and President of Oriflame. Magnus joined Oriflame in 1997 as its Managing Director of Russia. He then became the Regional Director for CIS, Baltics and Asia, and he is Oriflame's CEO since 2005.
Magnus Brännström has been serving as industry's global federation WFDSA's Chairman since 2017. Before this, he was the Seldia (The European Direct Selling Association) Chairman between 2012-2014.
Could you tell us about your education?
I have a degree in business and law from Uppsala University in Sweden. I have also studied languages: German, French and Russian at the university, and it helped me enormously in life and career. I also have gone through military training in the Swedish marines and I am an officer in the reserves.
What was your childhood dream?
To be a truck driver and to travel the world.
What were your past experiences before your current role at Oriflame?
I started my career as junior lawyer at the joint venture building Gland Hotel in St Petersburg, Russia. After that I became Export Manager for Spendrups beverages, based in Stockholm. In 1997 I joined Oriflame as Managing Director Russia and in 2005 I became the CEO of Oriflame.



What do you attribute your career success to most?
I could say, luck. But it probably would be a big exaggeration, though I do believe in luck that you build for yourself through hard work and taking right decisions in the right time. My big career success was possible due to many amazing people surrounding me and following me on this journey. I was always fortunate to have the best people on my team, and I guess it paid off.
What has been your most inspiring moment?
I have a lot of inspiring moments. But if I must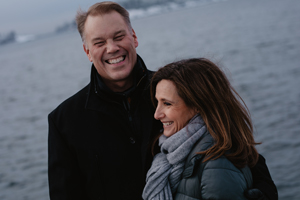 choose, it will definitely be connected to my family. It is the moment when I met my wife Maria and understood that she is the one I want to spend my whole life with. It is the moment when each of out three kids were born. I also have a lot of Oriflame moments, connecting to meeting wonderful people who work hard, fulfill their dreams and show others that everything is possible.
Your hobbies?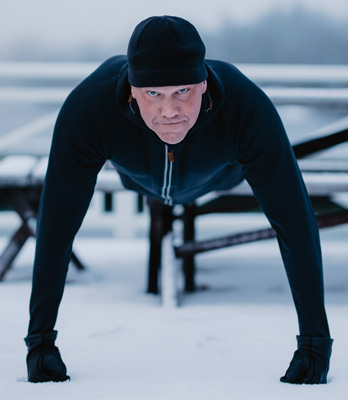 I am super-fond of sports. We are a very sporty family. I prefer active free time. I run, swim, play hockey, play tennis. The latest hobby that I share with my wife and kids is paddle tennis. Amazing game. Every match is a success and you don't have to be too skilled. It's just simple and fun!
I also love animals. We have two dogs and a horse. I am not sure if you can call it hobby as they are part of our family. I do devote lots of my time to them – they give me energy.
How would you describe being a direct selling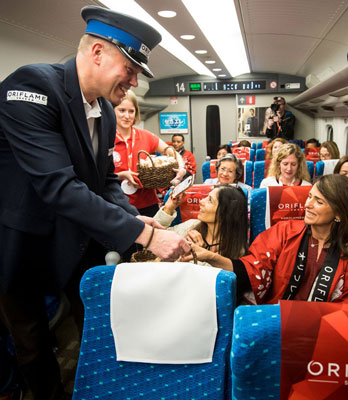 executive to an outsider?
It is special to work within direct selling or "social selling" as we call it nowadays. My job is both corporate, but it also has a big social component to it, as I am always among people. From different parts of the world. I follow numbers, KPIs and other business metrics. But I also follow amazing stories of people who are all so different but have one thing in common: Their drive! I keep being fascinated and inspired by them changing their lives, becoming entrepreneurs and building full-scale businesses.
What is your biggest achievement at Oriflame?
Despite very turbulent years and becoming a large company, we have been able to grow the business with a consistent focus on our culture of togetherness, spirit and passion, our employees and our brand partners, which made it possible for us to keep the spirit of a small entrepreneurial company. It is obviously not only my achievement – I share it with all my colleagues and leaders.
And your biggest challenge at a direct selling company executive role?
Time. It's not enough and sometimes it feels it goes too slowly. This year our lives went upside down due to COVID. At the same time, there are some eye-opening experiences that we got, that opened many opportunities. Digitalization of our society and business fast forwarded with at least 10 years. We have so many ideas, so many initiatives. And if I could, I would implement them all at once. But of course, we need to be patient and we are taking it all step by step, constantly adjusting.
What would be your best advice to those who are thinking of joining a direct sales company at a corporate position?
Go for it! As you will make a difference to so many people that you don't even know.
Click here to read the Q&A's with other direct selling executives.
SHARE THIS ARTICLE: