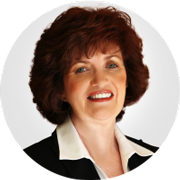 Karen Peterson is a member of Strategic Choice Partners, and helps direct sales companies with their event and incentive planning. She is a Certified Meeting Professional with more than 30 years experience working with direct selling companies.
From RFP development to contract negotiations to travel & transportation, Karen knows the ins and outs of event planning.
Karen Peterson
Incentive Trips & the Road to Recovery in a Quarantined World
In these COVID times we're experiencing, traveling anywhere is hard right now. As challenging as the landscape may be now's the time to put your energy into your company's next unique travel incentive experience.
Incentive travel trips are not your average "exotic" get-a-way. They provide a much more luxurious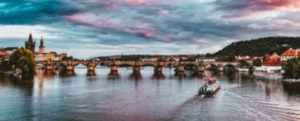 experience that provides adventure, cultural experiences, unmatched cuisine and more. More important for direct sellers, incentive trips lead to stories that are told and retold to family and friends. At the very least, trips are good public relations and at their best, incentive trips become a powerful recruiting tool.
This article will be the first of many to get things rolling in the right direction. It's doubtful that many companies will offer incentive trips in 2021 but many will gradually start testing the waters by opening up their meetings and conferences to see how many people will attend a live event. Surveys indicate that it will be until 2022 before 50 to 75% will feel comfortable traveling abroad.



There are many factors to consider before a company can announce a trip its sales force will work hard to earn. Here are a few ideas to get you started:
First Step ~ Review where you have already gone. Review your incentive travel spreadsheet; if you don't have one you need to develop one. In my 35 years of planning I have always been glad that I kept a written record of my trips because I never would have remembered all the details. Here are some suggestions for your column headings:
* Year
* Location
* Dates
* Hotel
* Theme
* Attendance
* Budget
* Actual Costs
Think about three locations: Two international and one domestic. A domestic location maybe favorable in 2021. I would hope by 2022 everything is up and running and back to normal.
Second Step ~ If you decide on an international travel destination reach out to a Destination Management Company (DMC) as they know the areas well and have teas in the destinations that can assist. Even though you will most likely do a site inspection yourself the DMC knows what's happening in each location and will recommend safe and fun options for consideration. Plus once you decide and get things rolling, the local guides are the absolute best to work with and will make sure the group has the best time ever. Specifically, they can help you decide what the trip will look like by providing you with a menus of proposed activities and costs; then create the initial budget.
Third Step ~ The budget is key as it will help determine what the qualifications need to be in order to make your incentive trip self-funding.  That means putting numbers to:
* Airline costs (Check out the current pricing and add 10%, as costs will most likely go up)
* Ground transportation
* Hotel costs
* Meals
* Tours & tour guides
* Gifts
* Anything else that's traditionally included in your trips



Fourth Step ~ Prepare your presentation to the executive group that will decide on the trip. Include good photos of the proposed destinations and a preliminary budget
It sounds simple, but as you well know, each step is packed with details and decision-making that can overwhelm you pretty quickly.
SHARE THIS ARTICLE: