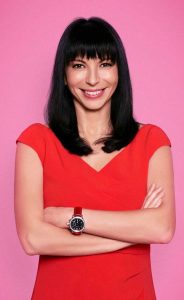 Angela Cretu graduated from the university in Bucharest, Romania in 1997 and from the London Business School in 2007. In November 1998, she began her career at Avon Romania as Sales Manager. In 2007, Angela became Avon's Vice President South East Europe & Romania, leading a group of 10 countries. She, then moved to Avon headquarters in New York, as the Global Vice President of Business Model Innovation. She is currently Avon's Group Vice President Africa & Middle East and GM for Turkey.
It has been more than two years now since we had a Q&A with you following your appointment to Turkey. What were the major challenges in your two years at Avon Turkey and in Turkey, in general?  
Our focus was to understand the dynamic in the market and to engage all necessary resources to strengthen Avon's position as iconic beauty brand and women empowering movement in Turkey. The main challenge was to drive the transformation in a macro environment that became pretty volatile last year but with our solid experience in this area and staying true to our vision we went through it successfully.
When I had asked the major areas that you planned to tackle before others, you said, "We do look to evolve our position as a beauty social shopping channel and we aim to transform Avon in a compelling choice for 'her' in the modern age." How do you evaluate Avon Turkey's performance so far in this?
We have been through an amazing transformation and while our journey continues, I am extremely proud of what we have achieved so far.
We have modernized our service model by increasing the coverage all over the country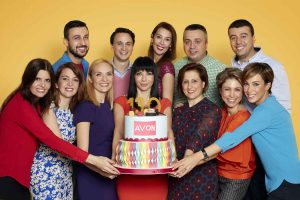 and improving the service, we created an omni-channel access to Avon experience, increased our social media presence and created augmented reality apps that allow her to try our products in real time. Marketing-wise, we achieved the biggest portfolio and highest pace of innovation in local beauty industry and we have wrapped our entire experience to better express our identity: Beauty for a purpose.
For us beauty is the journey, women empowerment is the destination. The clarity of our mission has been the compass for everything we have deployed in Turkey.
From our last interview we launched the local campaign against domestic violence along with our fight against breast cancer and to date, we have donated for these causes more than 10 million TL.
Moreover we were awarded Kagider's gender equality certificate and we are recognized as a role model employer of women.
Looking back, what do you see as the reasons to why Avon stopped growing in Turkey few years ago and to why it is back on track now?
It is all about the effort to re-gain "her" engagement with the Avon brand and experience overall, as we clearly understand that consumers and sales force passion and commitment should be never taken as granted. 8 out of 10 women bought Avon last year but there is no day without asking myself and team what we need to do more so she continues choosing us tomorrow. I believe we have refocused on the fundamentals of high touch direct selling and brought our representatives back at the center of our business.
Avon has been criticized by some of the other players as having a not-so-lucrative compensation plan. How would you comment on this? Do you have representatives that earn a lot in Turkey?
Sales Representatives are at the core of our existence, not only we look at all times to create a competitive value proposition but we also look for strong partner alliances to create unique benefits. As an example, Vodafone created a free voice and data pack only for Avon Representatives that gives them connectivity with their dear ones and their groups; our alliance with hepsiburada allows top Representatives to redeem the earned loyalty and gift points against a choice of 500K products and services and recently our partnership with AXA Assistance offers full life support insurance services.
We are offering one of the highest earnings per individual, segmented monthly incentives and this is not just for the Top Representatives, and long term loyalty programs.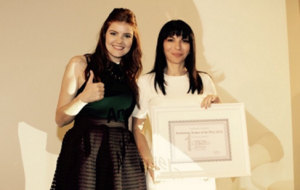 You recently won the "INNOCOS 2016 Innovation Leader of the Year" award in marketing. Congratulations!  What would you like to say on the award?
InnoCos is a prestigious Global Beauty Innovation Summit and I have been very proud for receiving an award that recognizes Avon's efforts in blending beauty with empowerment in a modern social selling model.
The last question will be about the relations with the Direct Selling Association. Avon left the US DSA and Seldia in Europe. Will Avon continue supporting the association in Turkey?
I am actively involved with local DSA and I strongly believe in our meaningful partnership. I work very well with my DS peers and we are aligned in our mission to contribute both economically and socially to Turkey's success.
Thank you, Angela! Would you like to add anything to what we have covered?
Thank you for the opportunity to share our progress. I truly believe in direct selling sector as contributor for Turkey's economic and social development and your shared knowledge and support are huge enablers for all of us.