Amway has been the world's largest direct sales company since 2012. Amway also ranks the 29th on Forbes Magazine's 2016 List of "America's Largest Private Companies". 2012 was the year when Avon and Amway changed places. Then, Amway's sales increased and reached $11.8 Billion a year later in 2013, a figure that has not been attained later. On the contrary, company revenue is constantly declining in the last three years.
While Amway's leadership position is far from being under any threat at least for a few years ahead (world #2 Avon's 2016 sales is $5.7B), the trend after 2013 does not look so positive. Amway's sales dropped from $11.8B in 2013 to $8.8B in 2016, or by $3B, or by almost 25%.
The company's revenue development between 2010-2016 is presented below:

Following the results in 2016, Amway Chairman Steve Van Andel was satisfied. "Across the world, Amway did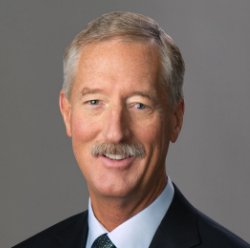 well in 2016. We experienced sales growth in several top markets, saw double-digit percentage growth in nine additional markets, and continued to evolve the business in China as we seek to take advantage of shifting market conditions and achieve the market's long-term growth potential," he said.
He added, "We are pleased to see the continued and growing relevance of the direct selling model in today's marketplace as people place real value on personal recommendations, and technology enables our distributors to connect with customers at any place, at any time."
Product Categories

Once again, nutrition line made up the largest category once again, in 2016. Its share was 49% (up 3% from 2015). Amway's top-selling nutrition products are reported as Nutrilite Protein Powder, Double X / Triple X, and Vitamin C Plus. Euromonitor announces Nutrilite as the world's #1 selling vitamins and dietary supplements brand.
Amway's second largest category was beauty with a 25% contribution (the same as 2015). The most famous brand in this category is Artistry and again, based on Euromonitor reports, Amway says this line is among the world's top five, largest-selling, premium skincare brands.
Home products was Amway's third largest category. It had 22% share in 2016. This category breaks down into durables (15%, down 1% from 2015) and home care (7%, the same as 2015). Within this category, Amway's top-selling home durable product was eSpring water filtration systems, and top-selling home care product was Dish Drops Concentrated Dishwashing Liquid.
Markets
Amway reports it has operations in more than 100 countries and territories, with over 19,000 employees.
The top 10 markets for Amway in 2016 were China, United States, South Korea, Japan, Thailand, Taiwan, India, Malaysia, Russia and Hong Kong.
This "Top 10" list in 2015 was as follows: China, South Korea, United States, Japan, Thailand, Russia, Taiwan, Malaysia, India and Ukraine.
Amway said nine of its markets in the world experienced double-digit percentage growth, compared to 2015 figures. The company did not identify these markets nor did it release any sales figures for individual countries. Amway reported it had lower sales in China, in its biggest market, for the third straight year in 2016. Company's President Doug DeVos commented on Amway's performance in China, "We're struggling a bit here now," and said the China business was suffering from "a direct selling cycle" and faced growing competition, with more than 90 direct selling companies now operating in the country.
2017
Looking forward to 2017, Amway management is optimistic pointing to:
* Millennials' increasing interest into Amway: In the U.S, for example, majority of individuals who started an Amway business in 2016 were millennials, according to Amway.
* The new product categories exceeding their expectations: The XS™ brand of energy drinks, snacks and sports nutrition products achieved 40% growth in 2016.
* The convergence of product categories, such as nutrition and beauty, showing strength: Newly launched Truvivity by Nutrilite, a supplement focused on skin hydration, is exceeding sales estimates success has been found in pairing this product with premium skincare lines.
For more on Amway's 2016 results, please click here and here.
…..
Hakki Ozmorali is the Principal of WDS Consultancy, a consulting firm specialized in providing services to direct selling firms. He is also the publisher of The World of Direct Selling, global industry's leading weekly online publication. He is an experienced professional with a strong background in direct sales. Hakki was the first corporate professional in the Turkish network marketing industry. His work experiences in direct selling include Country Manager roles at Oriflame, Herbalife and LR Health & Beauty Systems, and Regional Director, North America role at Lifestyles Global Networks.