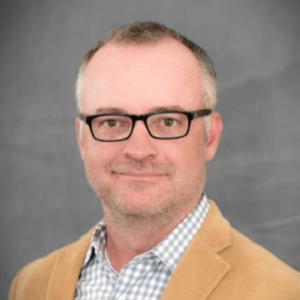 Brent Warrington is the CEO of Hyperwallet, a global payout platform for independent workers. Brent has more than 20 years of experience in the financial services industry building and leading companies that have been transformational to the industry, most recently as CEO at SecureNet Payment Systems (acquired by Worldpay).
Brent holds a Master's of Business Administration with a specialization in Marketing and Finance from Pepperdine University.
Guest Post by Brent Warrington
Inside the Reinvention of Direct Selling 
Direct selling isn't what it used to be – and that's a good thing. Once known for its living room Tupperware parties and in-home makeup demonstrations, the industry is now looking to show off its savvy digital side. According to the Direct Selling Association's 2015 industry overview, individuals aged 18 to 34 combined to make up just under 40 percent of direct sellers, compared to only 23 percent two years earlier.
This shift to younger sellers isn't temporary, either. Since 2015, millennials have claimed the largest share of the American workforce. Here's a look at how digital selling executives are evolving to meet the needs of younger generations, while also catering to traditional sellers in an increasingly digital industry.



Offer professional freedom
From baby boomers to Generation X, older workers often view flexibility as a perk –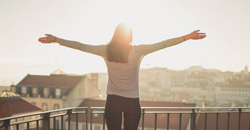 something they'd like to have, but could do without. When it comes to millennials, the freedom to work how they want, when they want, has taken on far greater importance. A FlexJobs survey found one in three millennials has left a job because it did not offer flexibility. Boost employee retention within your organization by giving millennials the control they're looking for. Whether it's creating an open-ended work schedule or enabling distributors to choose how they'll receive their commission payments, giving employees opportunities to pick and choose how they work will go a long way toward keeping them around for the long haul.
Perhaps even more importantly, opening the door for more options could also have a positive impact on your company's bottom line. According to a Bentley University study, 77 percent of millennials believe a flexible schedule would make them more productive.
Invest in mobile technology
Any way you slice it, millennials are an inherently mobile generation. Smartphones and mobile apps have been a big part of their lives growing up, so it's no surprise they've come to expect their employers to be tech-savvy as well. In a Microsoft survey, 93 percent of millennials said working for a company with updated technology, services, and solutions was important to them. For 48 percent of respondents, it was extremely important.
In order to attract this new generation of workers, direct selling organizations must place greater emphasis on technology in the workplace. One way to do just that is by adopting mobile apps that can provide on-the-go workers with an improved training experience. All too often, traditional training methods waste valuable time and resources for direct selling companies as well as their distributors. Mobile apps, such as the ones developed by Krato, can help change that. Rather than relying on hefty training manuals or costly in-person seminars, a company's independent sales force will have the luxury of reviewing training materials right on their mobile or tablet device.



Better yet, mobile technology also promises to create a more efficient and convenient sales process. In addition to placing orders entirely on mobile platforms, workers can leverage commission apps to check their account balances, and transfer funds any time of day or night.
Direct selling has come a long way in just a few short years. After decades of relying on in-person relationship-building opportunities, organizations are now simplifying commission payments, increasing access to training materials, and improving the sales process through mobile devices and apps. By taking similar steps to offer the flexibility and technology younger generations crave, direct selling executives can position their organizations for significant growth.

SHARE THIS: