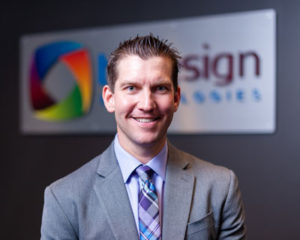 Daryl Wurzbacher began his career in the direct selling industry in 1999 as the Director of Information Technology for a dietary supplement and personal care direct sales start-up. That company was the first client of ByDesign Technologies, and Daryl was a critical liaison between ByDesign, the field leaders, and his corporate team. In that role, Daryl scaled the company from $0 to $70 million using ByDesign's platform.  In 2007, Daryl transitioned to the supplier side of our industry as the Director of Technology for ByDesign. His strategic contributions led to his appointment as President in 2015 and CEO in 2018.
Guest Post by Daryl Wurzbacher
Succeed Faster with Simplicity
Earlier this year, I introduced the concept of the three pillars of "Credibility, Simplification, and Automation". I believe by strategically focusing on these three areas; it can enable you to leverage technology "the right way" to compete in the modern marketplace and win.
Today, we will focus on the second pillar of "Simplification", or how to use technology to simplify the experience for your representatives and customers. To learn more about the first pillar, Credibility, see my article from September 30th. 



According to a study by Statistic Brain, in 2012, the average human being now has an attention span of eight seconds. This is a sharp decrease from the average attention span of 12 seconds in the year 2000. The quote you commonly hear is that "Humans have a shorter attention span than a goldfish."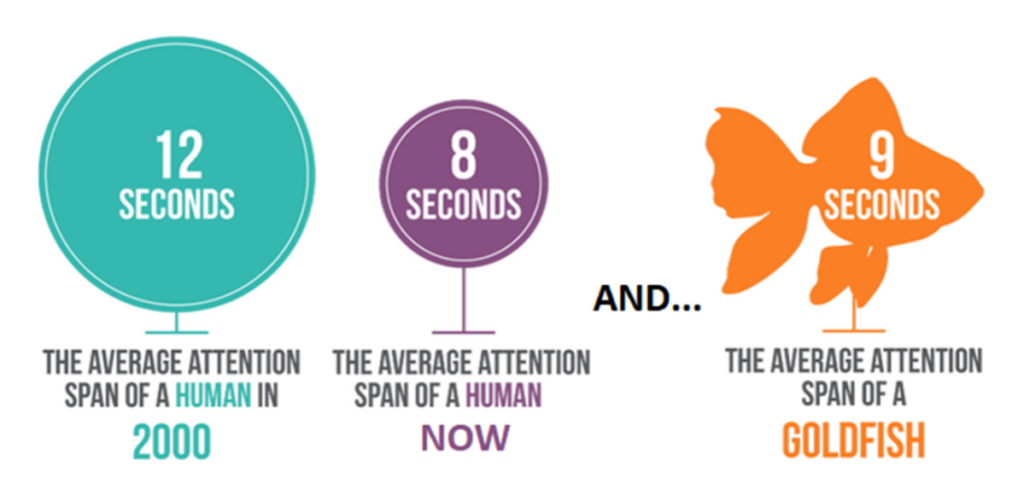 If you look at the shifts in consumer behavior, you can see this driving many cultural trends, such as the rise in popularity of:
Short videos – With Snapchat/Instagram Stories, or newcomers like TikTok.
Sped up activity videos on Facebook – From cooking, crafting, to life hacks.

But why are we so obsessed with watching these bite-size videos? 
It's all about simplicity! People expect to get what they need, NOW, in a SIMPLE WAY. When they get what they need and want, they repeat that behavior.

How to Simplify for Greater Success
The first place to look to simplify is your enrollment. I've seen a wide variety and extensive types of enrollment processes, but one key to success always stands out — keep the product choices and other decisions as simple as possible. When you simplify the decision-making process, people need to think less about the decision. Enrolling can become a no-brainer because they understand everything that they need to know to say "YES." A best practice is to go through the entire enrollment process yourself as if you were joining the business for the first time.
Pay close attention to:
The number of decisions you have to make
How much information you are required to provide
The length of the terms and conditions you are expected to read and agree with to join

We constantly hear that companies are surprised at how their website and shopping cart work from a new user perspective. You will want to review your website and shopping experience, end-to-end, through the lens of a new user to truly understand what they are experiencing.
Can they understand without needing to know jargon?
Are the packs easy to understand?
Does this work on mobile?

Simplify Sharing the Products
You will want to ensure that your representatives can easily share your products and shopping links on social media and other communication channels. The most important part here is to confirm that the end-to-end experience looks good and will inspire/motivate a customer to "click." Experience for yourself what happens when you share a product link from your phone.  Does a customer have to do any particular actions to properly share? Is the process intuitive?
Beyond ensuring the experience looks good, you will need to validate the proper association is in place. This will confirm that the correct representative is paid the accurate commission. The fastest way to lose trust is to have this process not work.



A Simple Way to Keep Representatives Engaged! 
Your representatives must have access to the information that matters most to them. If representatives have to waste time trying to get to data, that's time they're not productive. At the most basic level, you will want to confirm that they can pull a report on their qualifications and progress towards their next rank or payout level. This can easily be configured, so they have quick access to this information right on the dashboard of their Back Office. Knowledge is power, and when representatives can easily see where they are for the month, and what they need to achieve to progress in your compensation plan, it inspires them to strive harder to reach their goal.
Another best practice is to reduce the complexity for new representatives by eliminating menus and reports that aren't relevant to their ranks. This will enable you to align the data they need; with the journey, they will go through. It is essential to provide representatives what they need at the time they need it. This goes back to the core principle for simplifying: Walk through every step of your brand experience through the lens of a NEW ENROLLEE. What do they need access to quickly and easily? What can be removed to simplify the experience?
There's Profitability in Simplifying!
An article from Forbes reported that simplifying the number of decisions during the purchasing process was the number one driver of the likelihood to buy.
Most interactions are designed with internal systems and perspectives in mind, and not driven by the needs of the customer. The complexity of many business models means that companies struggle to do things that, to a customer or representative, should be easy.
By relentlessly focusing on ways to simplify the processes you use to acquire representatives, sell to, and serve their customers – you will make it easier (and often less expensive) for representatives and customers to get what they want and need from you. The results will drive meaningful value for them – and you.
SHARE THIS ARTICLE: