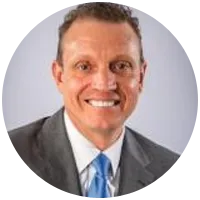 The UK Direct Selling Association (DSA), has appointed Simon Bowler as the new Chair of its Board. Bowler replaces Amway UK & Ireland General Manager Andy Smith.
The appointment comes as direct selling enjoys a renaissance in the UK, with many of the DSA's 53 member companies reporting significant growth through the pandemic. In 2021 the DSA reported an average 45% year-on-year increase in retail sales across its membership, one of the strongest annual growth periods on record since the 1970s. Part of the growth is attributed to a 12% rise in the number of people joining the sector as independent sales representatives, as more people look to maintain the benefits of flexible and remote working enjoyed during the pandemic.
Susannah Schofield OBE, Director General of the Direct Selling Association commented, "Simon brings with him a wealth of experience from an international career specialising in the direct selling channel of retail. I am delighted to be working with him as Chair moving forward."
Simon Bowler is the Vice President, Global Partner Relations at The Juice Plus+ and has been a member of the UK DSA Board since 2015. He initially started working with Juice Plus+ as a field sales representative in 1990, at the age of 28. He went on to work in a variety of roles within the business, including Regional Director UK, Ireland, Benelux, Italy & Spain, as it expanded across Europe in the 1990s. His current appointment to VP, Global Partner Relations was in 2020 and is focused on managing and nurturing the company's global Sales Directors/Managers across the 27 countries worldwide that Juice Plus+ operates in.
SHARE THIS: