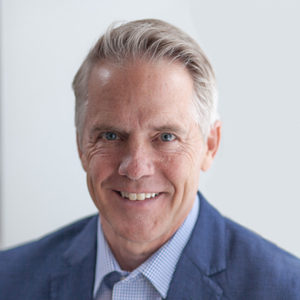 Guest author Don Sorensen is an online reputation management authority whose expertise has been featured in the New York Times, USA Today, CNN Money, Forbes and other publications.
Don has helped numerous direct selling companies improve their online branding efforts. He is an associate with Strategic Choice Partners.
Don Sorensen
Why Reputation Management Must Be in Your 2020 Budget
Direct selling companies by their very nature are all about marketing. Beyond the internal marketing department there are thousands of associates each trying to market the business in their own unique way. And each one of these efforts builds "the reputation" of the business. But there are a number of factors that can easily erode a company's good reputation. Here are issues to watch out for this year and what you should be doing to insure your company retains its good name.
FTC Investigations
The recent FTC investigations into direct selling companies are a great reason to closely manage your company's reputation. Not only are formal compensation plans being looked at, but even simple social media posts are reviewed for accuracy and compliance. Too much internal compensation talk on a forum or even within Facebook comments can easily cause a problem.
If your business deals with health and wellness you may see changes in the Google results due

to changes in their algorithm. Google's John Mueller recently said that the new algorithms are trained to find health-related sites that lack authority. He went on to say, "Perhaps over the last ten years or so, you had a really good run, so that's another area where I'd say maybe from an algorithmic point of view, you might see bigger changes."
Social Media Mobs
According to Statista, in 2019 global web users spent 2 hours and 23 minutes on social media per day. That can be great time for people to learn about your brand, but also poses some risk. If your communications team makes a misstep, watch out for the social media mob. Sad to say there's an audience just waiting for inaccurate news, executive gaffes, product recalls or anything else to complain about. And worse, information that is untrue spreads much faster than true information.
Now that you know what to worry about, here's what you can be doing to bolster a positive online reputation.
Proactively monitor both social media and the web. You can use a readily available tool like Google Alerts, which is a free platform for monitoring the web. But the only issue with Google Alerts is that it only monitors mentions on the web, overlooking social media, where most of the talk is happening. There are plenty of other tools that help you both monitor social media and even can help gain sales prospects. Here are some you should check out:
Social Mention is a Google Alerts substitute. This is a free service which, unlike Google Alerts, tracks social media.
Awario gathers mentions of your brand, industry, and can even bring you new influencers and sales prospects.
Social Sprout can see the performance of your topic in terms of engagement, impressions, and sentiment and check out the demographics for your keywords.
Agorapulse is actually two platforms — one that does social listening and the other for social media scheduling.
Brandwatch is a service with 3 separate products: Analytics for online conversations analysis, Vizia for data visualization, and Audiences for better understanding your audience.
Embrace External Publicity
Sometimes it feels like the direct selling industry is its own echo chamber. There's a lot of internal press about who's working where, who's expanding to what country, and who's launching new products, but not very much external public relations happening, even with the larger public companies. There's a much larger audience to speak to, especially with so much interest in supplementing a families income in simple ways. Why not create a series of human-interest pieces? Tell the world how your company is helping families pay off debt, or pay for a child's education. There are lots of stories to share.
And the great thing about stories that get picked up in publications is that you've just created another story that can help with your Google results — and it's a third-party endorsement which is generally a much better reference of your company.
Get Organized
Reputation management requires organization. You'll need to evaluate each area of your business to determine what else can be done to improve your brand. Here are a few ideas to get you moving in the right direction:
Google your company and product names on a regular basis.
If there are negative sites in the Google results work with a professional to clean them up.
Look for publicity opportunities to attract a larger audience for your brand.
Develop a simple crisis management plan.
At each conference gather testimonials on video.
Develop an active social media plan.
Create an online reputation management session for your company conferences.
When you develop your reputation management strategy, define what you want the outcome to be and set goals to reach it. Then stick to your plan. Remember what the Cheshire Cat said to Alice: If you don't know where you are going, any road will take you there. With so much at stake, make this the year you create an effective reputation management strategy.
…..
Note: Don Sorensen is giving a free webinar about improving a company's online branding and reputation. You can register here for this webinar that will take place on February 5, 2020 at 12:00 noon MST.
SHARE THIS ARTICLE: