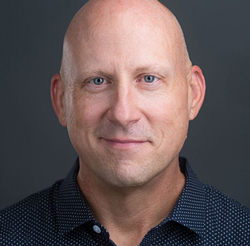 Plexus Worldwide announced that Chris Brya has joined the company as Vice President of Digital Marketing.
Chris will be reporting to Chief Marketing Officer Ulli Lindauer, and he will be responsible for leading Plexus Digital team that is comprised of UI/UX, Performance Marketing, Marketing Automation, Ambassador Communications, Social Media, Consumer Insights, and Content Management.
"Thanks to his many years leading digital teams and growing companies worldwide, Chris will provide a fresh perspective as our company continues to grow," said Travis Garza, President of Sales and Marketing for Plexus Worldwide. "We're confident that his proven leadership skills will make a positive impact on our company's marketing strategy and further optimize Plexus user experience for our Customers and Brand Ambassadors."
Previously, Chris Brya served as the Director of Digital Marketing and E-Commerce at GoDaddy, where he increased online sales and revenue, resulting in product growth in 35 countries and nearly 40 languages. Before that, he served as the Global Director of Digital Marketing and E-Commerce at Axway, building a community of influencers for the management platform company and growing consumer base.
SHARE THIS: