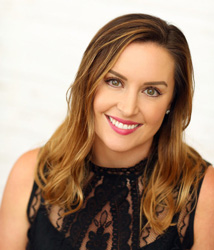 Plexus Worldwide announced appointment of Jennifer Orlando as company's new Chief Sales Officer. In this role, Orlando will be responsible for developing and implementing the global sales strategy, leading global sales efforts, and setting revenue target initiatives to support Plexus' growth in existing countries and new international markets.
Jennifer Orlando brings over 20 years of sales, marketing, and leadership experience to Plexus. Previously, she was the Chief Sales Officer for Arbonne where she led a global strategy that led to double-digit growth. She also supported the marketing, technology, and customer service departments to develop a new brand vision and loyalty program.
In addition to direct selling experience, Orlando has an extensive career in the beauty, health, and wellness industry with positions at Ever Skincare, Benefit Cosmetics, and Estee Lauder. She is also very passionate about developing strong sales organizations by inspiring a strong collaborative culture.
Orlando will be based at Plexus' headquarters in Scottsdale, Arizona, and help develop strategies to support the company's Ambassadors grow their home-based businesses in U.S., Canada, Mexico and Australia.
SHARE THIS: