Sponsored by:

Following the end of the first quarter, the time has come to briefly review the performances of the largest direct sellers. Normally, this analysis has been covering Avon, Herbalife, Natura, Nu Skin, Oriflame and Tupperware. However, Oriflame's report would come after mid-May so I have decided skip it this time.
Again, the focus in this review will be on these companies' revenue growth performances. As you see below, Herbalife and Natura posted positive figures whereas Avon, Nu Skin and Tupperware's growth figures were negative.

This was Avon's first quarter after selling the North America business unit to Cerberus Capital. Even without this declining unit, Avon was not able to post growth. Although the company's revenue performance was +2% in constant Dollars, it was down 16% in Dollars.
Sales decline occurred in all regions of Avon: South Latin America -28%, Asia Pacific -17%, North Latin America -11%, and Europe, Middle East & Africa -2%.
Avon lost on the field as well, its active sale force shrinking by 1% globally as compared to the same period of last year. The highest negative figure was from Asia Pacific in this: -10%. Asia Pacific region roughly accounts for 10% of Avon's business.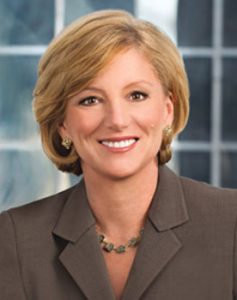 During the earnings call, CEO Sheri McCoy said, "With the North America separation now complete, our organization is fully focused on executing against the transformation plan for our core business which has three components: driving costs out of the business; investing for growth; and improving our financial resilience."
Avon previously has announced it would move its headquarters from the U.S. to the U.K. As a part of this plan, some of Avon's employees will have to move to Sweden, and some to Poland and Brazil. Sheri McCoy said they were dispersing the staff in their New York office so a smaller number would actually move to the U.K.
For more on Avon's first quarter performance, please click here.
Herbalife came up with a positive growth figure this time: 1% increase in sales as reported and 11% on constant currency basis, compared to the prior year period. This was the first rise after five quarters of decline.
The highest percentage contribution was from China region: 32%. It was followed by North America (9%),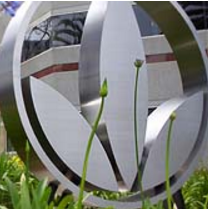 and EMEA (6%). Mexico (-11%) and South & Central America (-21%) reported declining sales. Over 20 of Herbalife's markets had record quarterly volumes, as reported.
CEO Michael O. Johnson was happy with the results, saying, "We're pleased to report a strong first quarter and a really good start to the year, carrying over the positive momentum we reported in the first quarter of 2015. We're encouraged by the business performance."
Herbalife said it expected between 0 to 3% sales increase in the second quarter, and a 1.5 to 4.5% increase for the whole year of 2016.
Herbalife has lately announced its talks with the Federal Trade Commission came to an "advanced stage". FTC's investigations were over whether it was operating as a pyramid scheme. The company's expectation is that the settlement will include a payment of $200 million.
For more on Herbalife's first quarter performance, please click here.
Brazilian cosmetics giant Natura's quarterly revenue increase was 3%. Natura's international operations maintained their robust results and posted a net revenue growth of 42% on year-over-year basis. With this, international markets now account for 34% of company's total revenue (was 24% in Q1 of 2015).
Natura's core market Brazil was again, a disappointment. Sales in this market decreased by 10% last quarter. Management blames Brazil's "recessive scenario" for this. Natura's share in this market was 11% as of end-2015 and was the second largest cosmetics brand.
As a part of company's strategy to go "multi-channel", Natura opened its first brick-and-mortar store in Sao Paulo, Brazil.
For more on Natura's first quarter performance, please click here.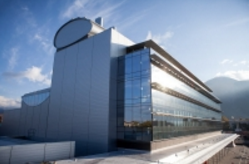 Nu Skin reported $471.8 million sales in the first quarter, compared to $543.3 million in the prior-year period. This represented a 13% decline but management was happy with this result as company's first quarter revenue was at the top-end of their guidance. Management said the negative impact of foreign exchange fluctuations was 5%.
Nu Skin's field force also decreased in the first quarter. The decline in the number of "Actives" was 7%.
All five regions of Nu Skin reported decreases in sales: Americas 18%, Greater China 15%, North Asia 12%, South Asia/Pacific 10%, and EMEA 2%.
CFO Ritch Wood said, they expected a constant-currency revenue growth of 6-8% in the second quarter and raised the revenue guidance for the year to $2.16- $2.20 billion. This target is close to $2.247 billion that the company made last year but still considerably lower than its 2013 performance when Nu Skin's sales peaked at $3.2 billion.
"As we've stated in the past, revenue growth in 2016 hinges largely on the success of these two product launches. Our management teams have been working hard to prepare for these launch events, and it take place primarily in the second and the fourth quarters of the year," commented CEO Truman Hunt.
When asked about the direct selling industry in China, Truman Hunt said he expected China should surpass the U.S. in market size this year as direct selling has being going quite well in China following new regulations. He said Nu Skin was the 9th or 10th largest direct seller in China.
For more on Nu Skin's first quarter performance, please click here.
Tupperware's sales was down 10% in US dollars, up 1% in local currency. While there was a 4% increase in the total sales force, active sales force declined by 2%. Tupperware's North America unit posted a significant growth on the field last quarter: 8% in total and 10% in active sales force.
CEO Rick Goings stressed the strong performances in Argentina, Brazil, China,

Tupperware Mexico and Tupperware U.S. and Canada. Tupperware U.S. and Canada sales was up 9%. Management said last year's compensation plan change in Canada had helped.
Along with these, Tupperware's two businesses in South Africa also posted impressive results in the first quarter: Tupperware South Africa sales was up 18% and Avroy Shlain was up 13%.
Revenue in company's largest market Indonesia decreased by 8%. Mike Poteshman said, they expected to do better in Indonesia in the second quarter, but they had not given an outlook for the full year in this market. Tupperware achieved the most disappointing performance in Egypt and the Middle East with-67%.
For the whole year, Tupperware expects its USD sales growth will between -2% to 0% as compared to 2015.
For more on Tupperware's first quarter performance, please click here.