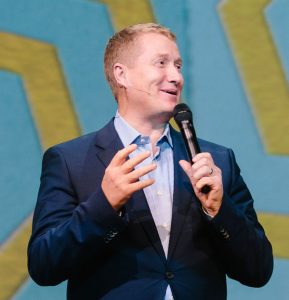 The World of Direct Selling's next "Executive Q&A" is with Origami Owl's CEO Brett Blake. Following various executive roles in the direct selling industry, Brett has been leading Origami Owl's operations since mid-June 2015.
Could you tell us about your education?
Recently my education comes from the on-going learning from my drive-time university. I am a podcast junkie and love to learn by listening. Formally, I graduated with a Bachelors of Art degree from Brigham Young University and with a Masters of Business Administration from the Harvard Business School.
What was your childhood dream?
I grew up convinced I would play basketball in the NBA, but my father's genes didn't manifest quickly enough and at 4'10" in 8th grade, I started dreaming about being a pilot instead. That dream hasn't been realized yet, but at times I feel like I spend enough time on Delta Airlines that they should make me an honorary pilot.
What were your past experiences before your current role at Origami Owl?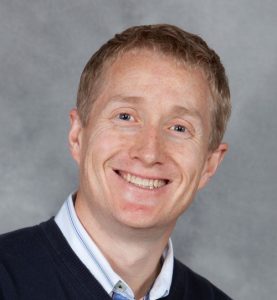 At one point, my life seemed more like a maze, but even the experiences that once seemed like detours have combined to prepare me for my current role at the Origami Owl Family of Brands.
Among those previous experiences: I had the opportunity to be tutored by Melaleuca Founder and CEO Frank VanderSloot, to learn consumer packaged goods at PepsiCo's Frito-Lay division, to spend time in two early internet start-ups, to be introduced to international direct selling at USANA Health Sciences, to lead a few small start-ups and open my own fast casual restaurants as part of the emerging Costa Vida franchise, to learn from the world's best direct marketer Carl Diakeler at Beachbody and to be introduced to party-plan direct selling at Jewel Kade.
What do you attribute your career success to most?
Any success I have had in my career is a result of the importance of strong work ethic taught to me by my grandparents and my parents. My mom made sure I had a paper route before I was ten and shortly after I turned ten my grandfather introduced me to a produce grocer who, on his recommendation, hired me to pack groceries and stock shelves. My dad found plenty of yard work for me and made it easy for me to opt to be a custodian through high-school.
Professionally, I've had a charmed career and had the good fortune to be mentored from some outstanding bosses and colleagues. I previously mentioned Frank VanderSloot and Carl Diakeler, but I've also had the chance to be mentored by Chris Neugent the President and CEO of Post Consumer Brands, and Kevin Guest the CEO of USANA, and so many other super smart leaders.
If I'm good at anything, it is listening and repackaging other's suggestions and ideas in a way that makes sense for a specific set of circumstances. That's why today I surround myself with professionals who are smart, patient and willing to challenge me.
What has been your most inspiring moment?
When you read my career experiences they seem linear and it reads (as it should) as though everything was simple and steady. The truth is that life is full of challenges and some dark moments. My wife Erin has been through all of those with me and my most inspiring moment is actually a series of small moments when she inspired me to keep moving forward.
Your hobbies?
I love to work in my yard. Nothing makes me happier than iTunes and my John Deere tractor, which is pretty much a lawn mower, or my ear plugs and my chainsaw.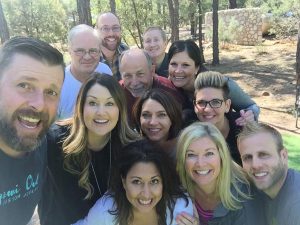 How would you describe being a direct selling executive to an outsider?
My work is part counselor, part cheerleader and then I'm an executive with any time remaining in my day. I love the fact that our organization is among the flattest on earth – I can be in a board meeting and texting with a new customer within minutes of each other.
What is your biggest achievement at Origami Owl?
To date, it was helping the founders regain control of the company after a period of cultural uncertainty during which they were partially owned by a private equity firm. I expect the next great milestone will occur later this year when we celebrate the successful launch of Willing Beauty, a better-for-you beauty brand with heart.
And your biggest challenge at a direct selling company executive role?
The biggest challenge was adapting Beachbody's amazing television direct response model to make it fit a successful social selling model.
What would be your best advice to those who are thinking of joining a direct sales company at a corporate position?
Trust the field. The seeds of success are in the hands of your field, your job is to figure out how to create the right environment for those seeds to flourish.