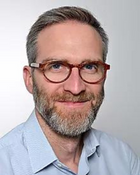 Written by Jerome Freytag, Founder and CEO of the consultancy firm Vente Directe Développement (VDD), based in France. Jerome has 22 years of direct delling under his belt, with a successful track record at DSA member companies such as Southwestern Advantage and Stampin'Up! as a Country Manager in Europe. His strong international experience is now leveraged for clients with his consulting business, which recently received the Partner of the Year award at the French DSA.
8th European Direct Selling Conference – Observations and Takeaways
This 2022 Seldia event was the first face-to-face event for Seldia since 2018, and for many participants their first face-to-face event since the beginning of the COVID-19 pandemic. Below you will find my observations and takeaways from this insightful conference.

Panel: Crisis, Reinvention and Resilience.
Panelists (Angela Cretu, Avon; Melodie Nakhle, Amway; Beatrice Nelson-Beer, PM- International and Seldia; Michael Cervell, Oriflame) shared the key takeaways and pivots from the past two years and objectives moving forward.
Panelists all agreed on the situation the industry has faced due to COVID-19. They emphasized the following impacts:
Pandemic hit direct delling companies in a variety of ways.
Networks have continued to grow their distributor count, using digital tools to attract them.
Pandemic-period distributors have developed 'first-digital-then-hybrid' businesses.
Next Challenges to Overcome
All panelists agreed that there is a necessity to quickly build a new generation of field leaders for a stronger future.
Most panelists also expressed the difficulty they have in actually getting distributors back to the 'offline world'. This creates an urgent need for retrieving the power of face-to-face for distributors to be successful.
On the other hand, panelists disagreed on the emphasis that digital should be given to as opposed to face-to-face. Angela Cretu specifically favored a more digital than hybrid or face-to-face way of doing business. Melodie Nakhle, Beatrice Nelson-Beer and Michael Cervell, on the contrary, explained that their companies' missions would be better delivered only if face-to-face was combined with digital.
Community: Our Unique Value Proposition
Panelists agreed that reputation has been a challenge when trying to attract new generations. They also mentioned that direct selling is now facing even more competition from all sorts of gigs made available by digital means.
However, everyone on the stage emphasized the fact that they can differentiate themselves from online gigs through building a strong, value-based community.Their point was people looking for gigs will not be able to achieve a sense of belonging anywhere else.
Building Digitally-Enhanced Distributors
While all corporate leaders appreciated the positive impact of remote selling, Melody Nakhle and Michael Cervell stressed that companies should play their roles so that distributors can focus on what they do best.
Corporate's mission in the digital age :
Training distributors on new tools and new ways of using digital tools and social media.
Providing digital tools that help distributors reach more prospects, convince more, and save time.
Invest in communications and awareness.
Reaching out to influencers and utilizing them as only as a communication tool rather than trying to use this tool as an entirely new model.
Distributors' mission in the digital age :
Building relationships.
Doing remote prospecting, but one-on-one or in small groups.
Preferring face-to-face communication in promoting the opportunity.
A New Frontier: Reaching Out to End-Users
As presented, Amway has standardized the consumer's journey globally, harmonizing the websites and contracts. To gain agility, they are reducing the number of languages they serve globally. Now, Amway accept orders directly from consumers, a step which they have refrained from taking for years.
Avon's focus is on seeking ways to meet the expectations of the next generations. Within this context, Angela Cretu said that prospects now want things fast. So, the focus needs to be on user experience and product deliveries at the global e-commerce standards.
Oriflame, as said, has now segmented their customer base, just like an e-commerce company would. This results, for instance, in offering free shipping to some selected customers.
Panel: The Infinite Evolution of Entrepreneurs and Entrepreneurship
Panelist in this one were Victor Negrescu, MEP; Miguel Fernandez Diez, DG EMPL; Jelena Šapić, Reshaping Work; and Laure Alexandre, Seldia, discussing the future of work as well as upskilling and reskilling micro-entrepreneurs.
EU Regulation Has It All Planned, Like It or Not!
By 2030, the EU has a goal that 60% of the 450 million people will have been trained in a year.
While direct selling is one of the industries where training is offered widely, panelists explained that the general public's expectations to be trained will rise. EU citizens will expect to be trained better, and more frequently than ever.
The Skills We Should Give Entrepreneurs to Adress This Growing Need?
Panelists identified  the following skill sets as key for the next waves of entrepreneurs :
Soft skills: Leading a team, selling
Product knowledge: Increased technical knowledge as consumers are getting more informed and are expecting a richer buying experience in direct selling than what e-commerce provides.
Digital skills: Data privacy and compliance.
Keynote Speaker – Rahaf Harfoush: How to Lead and Thrive in Times of Disruptive Change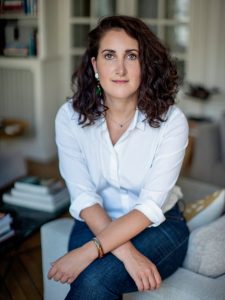 Rahaf Harfoush is a strategist, digital anthropologist and best-selling author who focuses on the intersections of emerging technology, innovation and digital culture. Rahaf's very lively speech covered all newest aspects of digital.
Do Not Overlook the Cultural Impact of Social Media
Rahaf explained that while we look at digital through its features, workflows, processes, they actually have a much deeper impact on our societies. She gave two examples :
1. How we see death may change: Through AI, we can create avatars of people, live in a virtual world where we can interact with avatars of our regretted loved ones.
2. How CSR (Corporate Social Responsibility) expectations grow faster, because the values are shared wider and quicker. She revealed a study showing how quickly consumers and employees nowadays want green, diversity and support to Ukraine in corporate messages while only a few years back, companies would not dare to get involved in politics.
Our Distracted Distributors
From a study she quoted, Rahaf explained that we tap our cell phones 2,617 times a day. Research proved that when our phones ring (e.g. a notification, a message or a call), our brains release dopamine, making us feel good and creating addiction to the device. However, interacting remotely leads to poorer innovation and collaboration.
Citing a study published on The Economist, Rahaf said that we are interrupted every 11 minutes during the day. However, it takes 15 minutes for our brain to get back on track!
All the above underlines the challenges our distributors are facing when it comes to actually doing the things they need to do. It has been increasingly difficult for leaders to obtain commitment and proper execution from their downlines.
…
Hope to see all the attendees and many more at next year's event.
SHARE THIS ARTICLE: