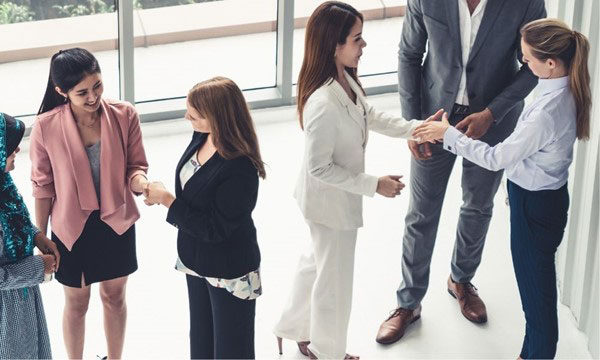 To stand out from the crowd at a trade show, you need to differentiate yourself from the surrounding booths and exhibits. Unfortunately, potential clients can become bored if they're seeing the same types of displays repeatedly. Using the advice below, you can learn how to engage your top clients at trade shows to attract new leads and keep current clients coming back for more.
Catch Their Attention
When you arrive at the trade show, you'll need to catch your clients' attention. Contests, quizzes, and giveaways are just a few examples of activities you can do to spark their interest. Since you don't want a client or lead accepting a giveaway and then leaving immediately, make sure the activity lasts long enough for them to learn about your product or service.
Be Personable
To build a relationship with your client, it's best to chat with them about your product or service in a natural and personable manner rather than memorizing a monologue or a long sales pitch. Customers want to know that you understand them and would rather interact than listen to a speech.
Set Up an Interactive Display
One of the most important tips to remember when you're learning how to engage your top clients at trade shows is to set up a display where they can interactively learn about the product or service. Some examples of this are product demonstrations, scavenger hunts, games, and any fun activity or scenario that relates to your product or service. When you're shipping your trade show booth supplies, be sure to include a few prototypes for the customers to examine as well.
Show Your Expertise
Since trade shows allow you to build relationships with customers, they're great opportunities to demonstrate your expertise in the market. If your customers believe that you have experience in your field of business, they're more likely to trust you and believe that your product or service is worth their time.
At the end of the day, setting up a successful and engaging trade booth will make a significant, positive impact on your business, so be prepared to watch your sales and profits soar.
SHARE THIS: