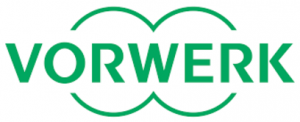 Some say direct sales is not a business that can be sustained for many years, and some others claim it is not the 21st century's selling model.
One of the best answers to these is Vorwerk, the Germany-born direct selling conglomerate that turned 133 last year that is still growing!
Ownership and Management
Vorwerk (pronounced "for-verk") was founded in 1883 in Wuppertal, Germany by two brothers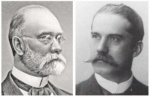 Carl and Adolf Vorwerk. The company produced carpets. The initial idea was Carl's and his invention of the woven oriental rug was found innovative at the time. At first, both brothers owned the new company, but soon Adolf Vorwerk left the carpet production to his older brother.
In 1907, August Mittelsten Scheid, Carl Vorwerk's son-in-law, became company's sole managing partner.
Today, a total of 19 members of the Mittelsten Scheid family are connected to Vorwerk as shareholders. And the group is being led by three Managing Partners, Reiner Strecker, Rainer Genes and Frank van Oers. Above this Executive Board, Vorwerk has a Supervisory Board consisting of members of the Mittelsten Scheid family and also several external experts.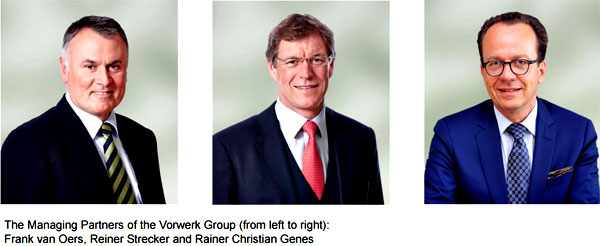 In time, Vorwerk has grown into a highly diversified, global corporate group. Vorwerk nevertheless remains a family enterprise today.
As of end-2016, Vorwerk has subsidiaries in 22 countries, and trading partners or distributors in 56 others. 63% of the group sales is generated outside Germany.
"The Vorwerk Group" today consists of seven main divisions, each being run by its own management board:
Thermomix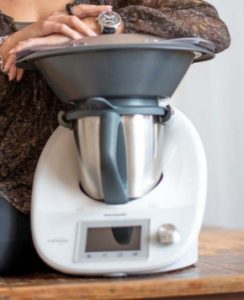 The evolution of Thermomix starts with the with the introduction of the VKM5 universal food-processor in 1961. Then in 1970s Vorwerk further developed it to become Thermomix, a versatile kitchen appliance that can both mix and cook food.
Thermomix is ​​increasingly becoming the driver of Vorwerk group's direct sales. In 2014, it overtook the Kobold vacuum cleaner for the first time in sales in 2014. Now Thermomix accounts for 42% of the group's global business, generating about EUR 1.3 billion annually. Vorwerk's Thermomix business grew by 11% last year.
Germany (EUR 385 m), France (EUR 284 m) and Italy (EUR 229 m) are the three largest Thermomix markets.
Kobold
The company developed its first vacuum cleaner in 1929. It was revolutionary at the time, being far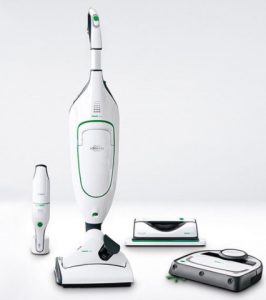 less bulky than the other vacuums in the market.
Kobold is Vorwerk group's second largest division that sold EUR 836 million worth of products in 2016, 4% less than in 2015.
Italy is the largest market for Kobold, generating more than half of the global sales volume (EUR 436 million in 2016). Germany followed it with EUR 251 million.
JAFRA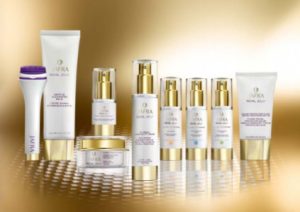 JAFRA was founded in 1956 in the US by a husband-and-wife team Jan and Frank Day as a cosmetics direct sales company. JAFRA was acquired by Vorwerk in 2004.
2016 was not very good year for JAFRA division, too. Global sales decreased by 7% to EUR 369 million in 2016.
JAFRA operates in a total of 18 markets, Mexico being by far the largest. 2016 sales in Mexico was EUR 259 million, accounting for more than 70% of JAFRA's total revenue. USA is JAFRA's second biggest market that contributed EUR 59 million in 2016.
Lux Asia Pacific
The Lux Asia Pacific group joined Vorwerk in 2001. Its product portfolio includes vacuum cleaners and water purifiers sold in Southeast Asia.
The division's sales in 2016 was EUR 24 million, slightly lower than previous year's sales. Lux Asia Pacific has been posting decreasing revenue figures in the last three years.
Thailand is this division's #1 country with EUR 11 million sales in 2016. Lux Asia Pacific has four subsidiaries and seven distributors.
Vorwerk Engineering
Engineering division consists of three sites located in Germany, France and China. It conceptualizes and manufactures products for the direct selling divisions in a way, making its growth dependent on the successes of those divisions.
akf Group
This is Vorwerk's arm in the financial sector. Vorwerk founded akf bank in 1968.  akf Bank and its subsidiaries provide leasing and financing to small and mid-size companies.
This division posted 12% growth in 2016 achieving EUR 431 million revenue in terms of interest, leasing income as well payments received againt services provided.
Vorwerk Flooring
This is the oldest disivison of Vorwerk that existed from the beginning. Today, the name "Vorwerk flooring" stands for carpets and also elastic floor coverings.
Flooring division's sales was down 9%, at EUR 70 million in 2016.
Vorwerk Direct Selling Ventures
This is actually an affiliate, an independent entity within the Vorwerk Group. It invests growth capital of between € 1 and 10 million in the form of minority interests in young startups with an existing market presence. Currently, it has 14 companies in its portfolio.
Sales Channels of Vorwerk
While Vorwerk has been a synonym for direct selling, actually it is increasingly becoming an omni-channel seller. Alongside its e-commerce sites, Vorwerk has 52 shops in Germany, three in Austria and one in France. The targeted number of shops by 2019 is 75.
Relations with the Industry Associations
Vorwerk and JAFRA are members of the Direct Selling Association in the US.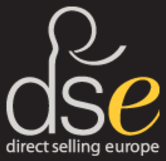 In Europe, however, as we all know there are two umbrella organizations: Seldia and Direct Selling Europe. They are both based in Brussels, Belgium. Seldia has 28 national association members, and Direct Selling Europe has 5 national members.
The Vorwerk Group joins here Direct Selling Europe along with AMC, Avon, and Tupperware, and parts itself from the majority of the direct sellers in Europe.
Vorwerk Today
With its EUR 3.1 billion revenue (about $3.5 billion), Vorwerk shares with Mary Kay the second place among the largest private direct selling enterprises in the world, after Amway. It is also Europe's leading direct seller, far ahead of others in terms of sales volume. So far, it has had a solid growth in years:
Vorwerk has a direct sales organization of 640,000 people on the field, of whom 60,000 sell household appliances. Remaining 580,000 make up JAFRA's field organization.
…..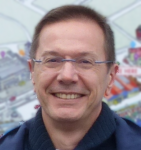 Hakki Ozmorali is the Principal of WDS Consultancy, a consulting firm specialized in providing services to direct selling firms. He is also the publisher of The World of Direct Selling, global industry's leading weekly online publication. He is an experienced professional with a strong background in direct sales. Hakki was the first corporate professional in the Turkish network marketing industry. His work experiences in direct selling include Country and Regional Manager roles at various multinationals in Turkey and in Canada. You can contact Hakki here.
SHARE THIS: