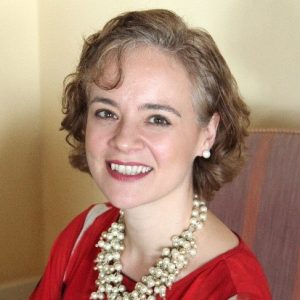 Guest author Jennifer Fong is a direct sales marketing and communications executive who has been a leader in our industry's use of social media and digital marketing for over 10 years. She has held senior executive roles with several companies, and has also served as a marketing and operations consultant to the industry. Jennifer writes the well-known direct sales social media blog that is read internationally, and has been ranked one of the top 10 blogs in the industry.
She has recently completed a role as interim President for a European direct selling company launching in the United States.
Guest Post by Jennifer Fong
Direct Selling in the Age of Distraction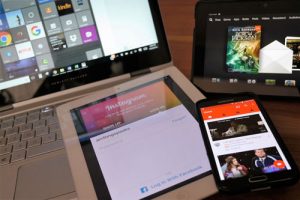 There is no question that the world has changed. I see it in my teenagers. Nearly every task is completed while multiple streams of information are coming in at the same time… music, YouTube, verbal instructions, all while folding laundry or playing video games… it's all processed simultaneously. Is it processed well? Well, that's another conversation. But the reality is that the next generation prefers to function this way.
The other thing I've noticed is how savvy young people are becoming about the way they present themselves online. My teen is instinctually and methodically creating a persona for himself on the one social network I allow (and monitor!) that represents how he wants to be seen by his peers. He puts a great deal of thought into it, and the comments he receives from his friends show that he's achieving precisely the results that he is striving for.
As an industry that must constantly be building for the future, this is the generation we need to be building our direct sales salesforce programs for. This is not a generation giving you their undivided attention. Yet this generation is exceptionally sophisticated when it comes to creating an online presence that draws attention and communicates a message.
So how do we create a direct sales program that appeals? How do we encourage the next generation to embrace our industry and the opportunity that it represents?
Untethered Technology
This generation of digital natives has grown up carrying technology in their pocket. They expect to access what they want, when they need it, on any device at hand, without delay. They will expect their business opportunity to play by these rules. Is your company prepared to offer this? Every single bit of technology that your company offers, from back office to marketing tools to communication to website to training, should all be easily accessible from any Internet-enabled device of any size. "Mobile responsive" must be a mantra within your organization. Mobile solutions can't be an afterthought. Your salespeople will expect to be able to work their business anytime, anywhere, from getting trained to participating in meetings to taking orders to monitoring their downline. Make sure your company is prepared. If you haven't already started down this path, you're behind.
 "Learning Objects"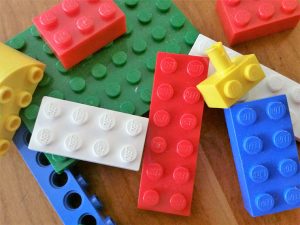 The average attention span has dropped to 8 seconds, down from 12. To put this into perspective, a goldfish has an attention span of 9 seconds. If things don't load quickly, we're on to the next thing. If a video on YouTube is going to be long, we don't bother. So what does this say about your training and catalog content? What about your sales presentation?
Smart companies are turning to an instructional design concept that's been around for a while called "learning objects." The idea is to create small bits of content that can stand independently, but that can also be grouped into larger content buckets. This allows your salesforce and customer to self-consume bits of content at whatever pace they like, in whatever amount of time they have, on any device available. Bigger concepts can be explained by grouping learning objects together in ways that fit whatever audience you are trying to reach. We already see a bit of this in some virtual party models. As people go through the party, brief videos punctuate the party. It changes it up for participants, grabs attention, and gets the point across much more efficiently that a long-winded text-based explanation. Smart companies will continue to create libraries of learning objects that can be used to reach customers and salespeople alike.
Frameworks, not Prescriptions
Social dynamics are changing with the speed of technology. When we invest in complex software systems and teach consultants to interact with a specific network in a specific way, usually society and technology have moved on before it's out of beta-testing. Younger generations have been conditioned to adapt to these changes. They take what they know about social interactions, and apply them to the latest and greatest technologies. Direct selling companies will do well to learn from this behavior. Provide training and content developed based on psychology and social norms, as opposed to step-by-step instructions for specific networks. For example, you'll get better long term results by teaching direct sellers that expressing enthusiasm for your company, team, and results is better (because everyone wants to be on the winning team) rather than posting product ads on a personal profile. No matter which social network people use, this advice is something that is relevant. Provide a framework for success that outlines general best practices, and your field will adapt that framework to whatever is most current in the field of social technology.
Diversity of Content and Platform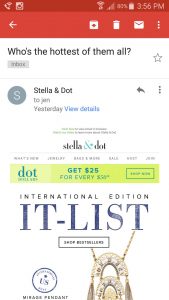 If your training and marketing departments are producing reams of exclusively text-based content, it may be time to rethink your strategy. Younger generations are consuming videos, memes, texts, etc. at a much higher rate. Text messages are opened at a whopping 98% with a 36% click-through rate vs. email's 22% open rate and 3.2% click-through rate. And guess what else? Research shows that people prefer text emails over your fancy formatted ones. Text-based emails get 42% more opens than graphic-heavy ones. But when you get over to social networks, a text-based status update is all but ignored, while well-designed images and brief videos (with subtitles for those who don't want to turn on the sound!) get a lot more visibility and interaction. The point is, one type of content format doesn't work well everywhere. Sometimes you have to figure out how to say a lot in a limited amount of characters. And in social contexts, your salesforce likely has a better feel for content and platforms that will appeal to their friends. Your job at corporate is to provide a range of content, designed to deliver the same message effectively in a variety of mediums, and then let your field easily share those messages in the ways that make sense. Sure, provide good training on etiquette. And then give your field the tools they need to do the job well.
One of the things that direct sales has had to get good at is adapting to the changing times. We are, at our heart, a business driven by social. Every industry has been on a wild ride to keep up with the ever-increasing pace of technology. But I believe that direct selling is particularly well-adapted to this change, because when we listen to our field, we gain on-the-ground insight that makes us better. This is a competitive advantage that will help our industry continue to grow.
Sure, it's a scary ride. But wise leaders are continually looking to upcoming generations to help them prepare for the trends. Despite the distraction, significant opportunity is coming with the next generation of direct seller. It's up to us to create an opportunity that makes sense for them, and keeps the dream of direct sales alive for generations to come.