Welcome to the Melting Pot
The United States is known as a melting pot due to its historic and continuing immigration and those seeking the opportunities that the American Dream provides. Every ethnicity, race, religion, and cultural group is represented here.
English is the official language; however, many other languages are spoken. Spanish is the most common non-English language spoken at home by 13% of the population. In fact, there are more Spanish speakers in the U.S. than in Spain.
Because of this diversity, government agencies and businesses – including direct selling companies – routinely communicate in multiple languages to reach multi-lingual, multi-cultural audiences.
From Sea to Shining Sea
The continental U.S. is 2,800 miles wide (approximately 4,600 km), bordered east and west by the Atlantic and Pacific oceans; Canada to the north, Mexico and the Gulf of Mexico to the south. The 49th and 50th states, Alaska and Hawaii, were admitted to the Union in 1959. Alaska borders Canada to the east and shares a maritime border with Russia to the west. Hawaii is an archipelago of islands in the middle of the Pacific.
The U.S. spans time zones (four in the continental U.S.; one each for Alaska and Hawaii). Geography and climates range from arctic areas, glaciers, and mountains to coastlines, rainforests, deserts, and prairies. Millions of acres are preserved within more than 400 national protected areas and national parks, including the Grand Canyon, Yellowstone National Park, and Denali National Park and Preserve.

People Everywhere
The U.S. is the third-largest country by area. Its landmass is twice the size of the European Union. It is also the third-largest country in population, with nearly 333 million inhabitants as of April 2022. While there are numerous large urban concentrations, the overall population density is low. There are extensive wilderness and rural areas with few inhabitants.
Direct sellers operate in all 50 states. California and Texas are the two largest states in both population and direct sellers; 1.9+ million Californians and 1.5 million+ Texans are involved in direct selling.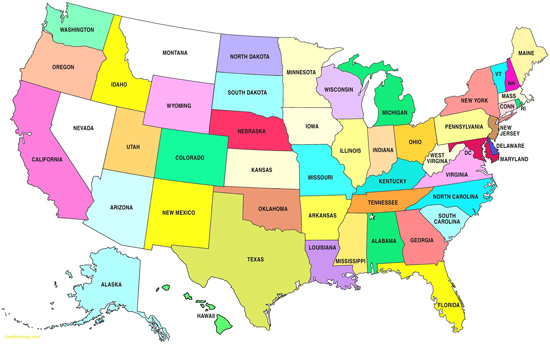 The ten largest U.S. cities as of 2020, by population (rounded), are:
New York City, New York 8.2 million
Los Angeles, California 4 million
Chicago, Illinois 2.7 million
Houston, Texas 2.4 million
Phoenix, Arizona 1.7 million
Philadelphia, Pennsylvania 1.6 million
San Antonio, Texas 1.6 million
San Diego, California 1.5 million
Dallas, Texas 1.4 million
San Jose, California 1 million
Direct Selling in the U.S.
Direct selling has a long history in the U.S. Two of the oldest direct selling companies still operating today are Southwestern Advantage, established in 1855, and Avon, founded as the California Perfume Company in 1886.
Direct selling has truly become a digital-first industry in the U.S. 92% of households own a computer, and 89% of direct sellers use social media. During the pandemic, the industry experienced significant growth and interest in virtual and online social selling. Its popularity with customers and distributors alike is here to stay.
Amway, Herbalife, Mary Kay, Nu Skin, Scentsy, and USANA are among the largest direct selling companies operating in the United States. Many U.S.-based direct selling companies have extensive operations in other countries. In some cases, revenue from international operations exceeds U.S. sales.

The Direct Selling Association (DSA) is the industry's national trade association, located in Washington, D.C. DSA protects, serves, and promotes the effectiveness of its member companies and their independent representatives, representing more than 82% of direct selling in the U.S.
The association is an industry advocate, ensuring direct selling businesses can continue to grow in the marketplace. It works with the U.S. Congress, government agencies, consumer protection organizations, and others on behalf of its members. DSA provides members with educational opportunities, events, and industry research.

Direct Seller Demographics
According to the 2021 DSA Growth and Outlook Survey, three out of four U.S. independent distributors are women (women make up 51% of the U.S. population).
The U.S. is racially and ethnically diverse. So is the direct selling industry. 22% of direct sellers are of Hispanic ethnicity compared to 19% of the U.S. population. 8% of direct sellers are black, 11% of the U.S. population, and 3% are Asian, compared to 6% of the population.
Millennials (ages 26-41) continue to be the largest group of direct sellers in the U.S., followed closely by Baby Boomers (ages 58-67). Interest in flexible, entrepreneurial/income-earning activities is highest among younger generations.
Economic Impact
Direct selling is a growth industry in the U.S. According to DSA's 2020 Industry Overview, it reached record highs in 2020 with U.S. $40.1 billion in retail sales. From 2010 to 2020, the industry grew by more than $10 billion.
In 2020 there were 41.6 million direct selling customers (13% more than in 2019) and 7.7 million direct sellers (an increase from 2019) of just over 13%. For the majority – 6.8 million – direct selling is a part-time business.

Wellness is the largest and fastest-growing product category of the past decade, representing 37% of direct sales in the U.S., followed by Services (23%), Home and Family Care/Durables (18%), Personal Care (13%), and Clothing and Accessories (6%).
Industry, Regulation and Self-Regulation
Direct selling companies operating in the U.S. are subject to local, state, and federal laws. The Federal Trade Commission (FTC) regulates the industry as part of its consumer protection mission.
All U.S. direct selling companies are monitored and regulated by the BBB National Programs Direct Selling Self-Regulatory Council (DSSRC). It provides impartial monitoring, enforcement, and dispute resolution regarding product claims or income representations by companies and their salesforce members.
DSA member companies are required to adhere to DSA's Code of Ethics and commit to stringent consumer protections, including the prohibition of inventory loading and the 90% buyback guarantee, as a condition of membership. Independent direct sellers who represent member companies are responsible for upholding these same high standards of business ethics.
In the state of Minnesota, member companies of the U.S. Direct Selling Association are specifically exempt from the state registration requirement by virtue of their coverage under DSA's self-regulation.
Direct Selling Perceptions and Misconceptions
Advocacy for the industry is a critical focus area of DSA. This includes communicating direct selling accomplishments and self-regulation to legislators and regulators who impact our channel. Ongoing work includes outreach to educate lawmakers and regulators about the state of direct selling today, the industry's commitment to self-regulation, and its economic impact.
For example, DSA hosts quarterly entrepreneur roundtables and town hall discussions for U.S. members of Congress to meet and hear from salesforce members who reside in their congressional districts. Entrepreneurs talk about their businesses, providing legislatures a first-hand understanding of the industry and its impact.
U.S. consumer perceptions toward direct selling have remained stable at about 80% positive over the past 10 years. The most appealing channel attributes for consumers are supporting a small business and the personalized service that direct sellers provide.
Continued advocacy, self-regulation actions, and outreach by DSA and its member companies counter the mischaracterizations of direct sellers with facts.
The Future of Direct Selling in the U.S.
Generation Z, or "zoomers," born between 1997 and 2012, represented 6% of America's direct sellers in 2020. That is expected to increase this decade; the oldest members of Gen Z are turning 25 this year; the youngest will celebrate their 18th birthdays in 2030.
In 2020 a DSA survey asked members about their most successful methods of attracting the newest generation to the industry. The most common answer: the use of digital, mobile, and social media, followed by keeping things simple, easy, or quick.
Flexibility is the bedrock of direct selling; our industry is relevant to this generation. Direct selling is a natural fit, offering the flexibility and entrepreneurial opportunities they prioritize.
…

Written by Nancy M. Burke, CAE. Nancy is the Vice President of Membership at the U.S. Direct Selling Association and is responsible for recruitment, retention and overseeing industry insights. She just celebrated her 19th anniversary with DSA. Nancy holds a B.A. in Psychology from the University of Virginia. She earned American Society of Association Executives' (ASAE) Certified Association Executive (CAE) designation and also received her Certificate of Achievement from Rollins College for Strategic Optimization for Direct Selling Executives Program.

SHARE THIS: