Country Overview
Canada is the second largest country in the world by area, but the 39th  largest by population, with around 38.5 million people. While this means that the population density for the entire country is quite low, the reality is that most Canadians live in densely populated areas located close to the U.S. border.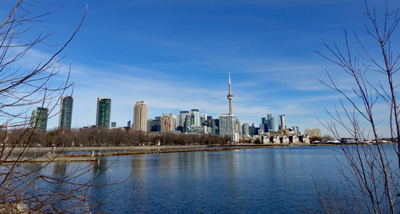 Included in these areas are the major cities of:
Toronto – 6.5 million residents
Montreal – 4.4 million
Vancouver – 2.7 million
Calgary – 1.6 million
Edmonton – 1.5 million
Ottawa – 1.5 million (the national capital)
The country is divided into 10 provinces and 3 territories, which each have a significant amount of legislative and regulatory authority.
Language
Canada has two official languages, French and English.
English is the primary language for 75% of the Canadian population. French is the dominant language in the province of Quebec, with a large minority in the province of New Brunswick also speaking it as their primary language. Small populations of French speakers are found across the country.
Heritage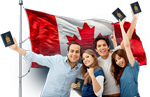 With population growth since settlement being driven by immigration, 21% of Canada's residents are born overseas, with a further 20% having immigrant parents. It is estimated that over 250 ethnic origins or ancestries are represented in the Canadian population.
Around 5% of Canada's population are Indigenous, consisting of the First Nations, Métis and Inuit peoples.
Transportation
Getting people and goods around Canada involves covering vast distances. However, transport links in Canada are good, with efficient road, rail, air, bus and ferry networks connecting towns and cities across the country.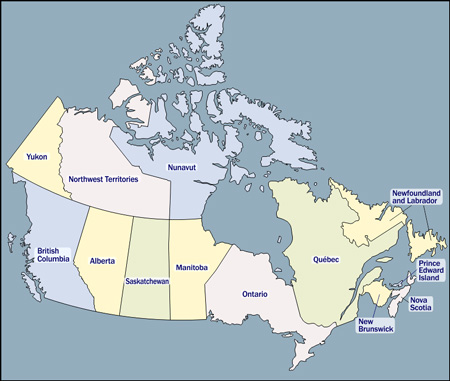 Canada's transportation networks are highly integrated with those in the U.S. As a result, transportation in a north-south direction (U.S. to Canada & Canada to the U.S.), can sometimes be more economical than cross Canada shipping (East-West), due to the proximity of large populations.
An Economy Open to Opportunities
In 2021, the Direct Sellers Association of Canada (DSA Canada) completed a consumer research that looked at the openness of Canadians to income opportunities outside traditional employment relationships. It found that almost one-third of the 18+ population had participated in some form of side hustle in the past 12 months and that another 25% were considering such an opportunity in the coming year.
While unemployment remains low, the impact of high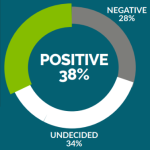 inflation and the COVID pandemic have created a desire for new income opportunities, such as app-based gigs, freelance work and direct selling.
In the research by DSA Canada, 72% of people questioned had a positive (38%) or neutral (34%) impression of direct selling.
Direct Selling Market
Given the close geographic and cultural relationship between the U.S. and Canada, it is no surprise that many U.S.-based direct selling companies have a long and established presence north of the border. Canada is often the first expansion market for businesses from the U.S., as well as being a stepping-stone into North America for overseas-based operations.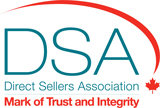 Important players in the Canadian direct selling space include Amway, Avon, Mary Kay, USANA, Pampered Chef, Arbonne, Monat and Scentsy. There are also many Canadian-based companies, as well as market participants from Europe and Asia. These companies cover a broad range of popular product categories, including cosmetics, health supplements, housewares and jewellery.
In Canada, direct selling retail sales for 2020 were US$3.09 billion, ranking 13th globally. In the same year, there were 1.39 million Canadians participating in direct selling, with nearly 50% of them living in large urban areas.
Direct Sales Regulation & Legislation
Direct selling activity in Canada is governed by individual provinces and territories, as well as by federal legislation. Regulation of direct selling, particularly multi-level marketing (MLM), has a greater level of complexity when compared to many other markets, and for this reason it is important for companies entering the Canadian market to be well-prepared before launching.
Federally, direct selling is impacted by the Canadian Competition Act, which establishes requirements and restrictions related to the operation of a multi-level marketing plan versus a prohibited scheme of pyramid selling. The Competition Act is enforced and administered by the Competition Bureau of Canada.
Requirements vary across the individual provinces and territories for direct sellers, but some jurisdictions require a combination of business registration and licensing, surety bonds and licensing of individual consultants. Furthermore, in providing business licenses to direct selling companies, some provinces require a positive opinion from the Competition Bureau, which provides assurance that their business plan follows the requirements of the Competition Act and does not include any elements of a pyramid scheme. A positive opinion is binding on the Competition Commissioner, therefore providing ongoing certainty and confidence to the direct seller.
Product Regulation
Direct sellers that o­ffer consumer goods must consider federal legislation that applies to their products. Categorization of products does not always align with that in other jurisdictions, including the United States, so it is important to review the relevant product legislation and confirm applicable requirements and restrictions.
In particular, products such as cosmetics and dietary supplements (commonly known as "natural health products" in Canada) are governed by regulations overseen by Health Canada. These regulations can include requirements for product licensing, site/establishment licensing and good manufacturing practices
There are also specific regulatory requirements for drugs, foods and other product categories. Across all products, language regulations can create a need for bilingual packaging and marketing due to the fact that Canada has two official languages.
Tips for Success
Canada is a strong direct selling market, which continues to offer considerable room for expansion and growth. The economy is healthy and, most importantly, the people are hungry for entrepreneurial opportunities.
Historically, companies entering Canada with an appealing value proposition will have a good chance of success, both over the short and long term. Certainty in the market is provided by a strong regulatory framework, political stability, and a robust financial and logistics infrastructure.
Some of the reasons that direct selling companies succeed in the Canadian market include:
Pre-planning: As the old saying goes, "If you fail to prepare, you are preparing to fail". Companies that find success usually work to tick off all the regulatory and compliance boxes before launch.
Seek expertise: Canada has a strong community of suppliers with country-specific direct selling knowledge, across legal, logistics, technology, payments, meetings and more.
Boots on the ground: Having staff, real estate and events in Canada shows your commitment to the market, which is appealing to potential consultants and customers.
Localize: Things that work in the U.S. (or elsewhere) may not work in the Canadian market. Plan product offerings, pricing, packaging, marketing and outreach specifically with Canadians in mind.
Joining the Canadian direct selling community: DSA Canada membership provides instant legitimacy, a community of mentors and access to exclusive market intel.
…

Written by Peter Maddox, President of the Direct Sellers Association of Canada. Peter has served as the President of DSA Canada since 2018. As President, he is passionate about promoting the growing positive impact that direct selling has on Canadian individuals and communities, as well as ensuring that the Association remains an influential representative of its member companies. His role at DSA involves managing files as diverse as strategic planning, government relations, regulatory affairs, media relations, member engagement and being the public face of the organization.

SHARE THIS: