Sponsored Content.
Twenty years ago, compliance in the direct sales space was enforced by corporate employees who listened to distributor presentations from the back of the room and immediately provided corrections to presenter claims. Now, with increased activity on social media, keeping an eye on what your field is sharing can seem like an insurmountable task. Along with the upside of social selling comes an entirely new set of compliance challenges.
With the onset of COVID, the FTC became more vigilant about protecting consumers from false information. The federal government has let it be known that the responsibility for distributor compliance rests on the company and that sticking your head in the sand will not be an acceptable approach when it comes to compliance. Direct sales companies are responsible for what their distributors say, including what they say online. Neglecting to keep a firm grip on distributor compliance can cost up to $40,000 for each violation.
Below are a few tactics your organization can implement to mitigate the risk of non-compliant claims.
Employ a Learning Management System (LMS). Inside your LMS, provide your distributors with a module dedicated to what they can and can't say about the products they are selling or the services they are offering. Making completion of this module a requirement for onboarding is an easy first step in enforcing compliance. In addition, a quiz at the end of the module will help ensure members of your field retain the principles they have been taught. Rewarding distributors as they progress through courses with badges and promo codes can also gamify the experience and help to encourage progression through the education process.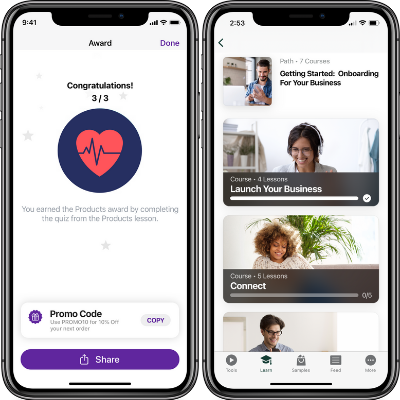 Create a tools culture. Does your field know exactly where they can go to find compliant assets like product sheets, testimonials, images, and videos?  These marketing tools are a valuable resource for  your salesforce. Not only do they provide a simple solution for effectively telling your company's story, but they do it in a way that's compelling, compliant, and on-brand. If these items are housed in an easily accessible place and simple for your distributors to share with their prospects, they are more likely to use them.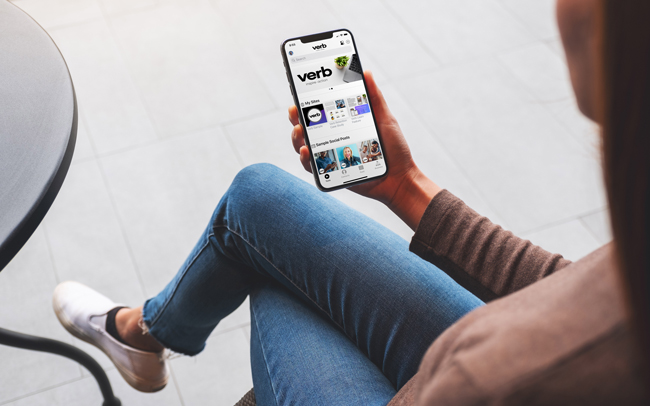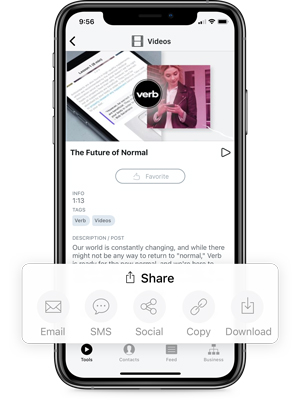 Utilize digital tools, like FieldCheck by Momentum Factor. FieldCheck is a tool that keeps improper claims from ever reaching the internet. FieldCheck is fully integrated within the verbCRM app to provide a seamless and user-friendly experience. This means that as soon as a field representative goes to share a social image from  the app, it is reviewed by FieldCheck for keywords or phrases that are not compliant. Once reviewed, either an approved or caution response will be provided. The caution response alerts them that their message may be non-compliant and will also offer a suggested option to improve their message to be compliant. This is a simple and powerful way to educate your field and ensure that they are being compliant in their social media efforts.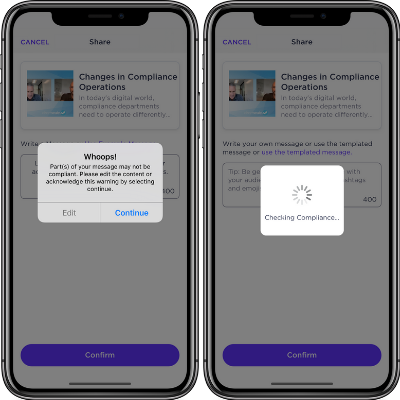 It can be easy to feel overwhelmed when thinking about your company's compliance efforts and the potential impact it can have on your company. Hopefully, these tips have offered you some clarity and guidance. If you want to discuss how verbCRM can help fill in the gaps in your compliance strategy, reach out for a demo.
…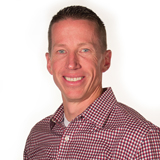 Written by McKinley Oswald, President of Global Sales at Verb. For the past 25 years, McKinley Oswald has worked with direct sales companies and industry leaders to help them achieve success. His full-time contributions at Verb began after graduating from the University of Utah in 1998, when he became heavily involved in the culture and direction of Sound Concepts (the company that Verb acquired in 2019). Although it originally started with kit assembly and cassette duplication, the company has progressed far beyond that to offer a diverse lineup of sales-enablement tools and marketing services on the Verb digital platform. As President of Direct Sales, McKinley has worked with hundreds of direct sales companies to help enable their field to succeed.
SHARE THIS: