Celebrities have been used for a very long time as a marketing tool to create associations with brands. Such endorsements have proved themselves to be effective in building credibility towards a product or a company in general.
Depending on the company's overall strategy and on that specific product, the endorsing personality can be a movie star, a musician, model, athlete or even an ex-politician. If the company has operations in multiple countries, it is a good idea for that chosen figure to be internationally well-known. Generally, the characteristics sought-after are the familiarity of that figure to the target audience, his or her trustworthiness and attractiveness.
So, the effectiveness of a celebrity marketing program depends on finding the right figure for that product or business and obviously, on successfully executing the program after that. The celebrity's personal stability and dependability are crucial for the program's success. When all the pieces fit in, such campaigns can bring in huge benefits. On the other hand, there are also big failures ruining both the brand's and the company's image.
While some of the celebrities appear merely on product catalogues, websites or ad campaigns, others' involvements might go deeper by being a spokesperson or the "face" of the brand or the whole company for longer periods of time.
The direct selling industry is no exception when it comes to utilizing this marketing tool. Here are some examples:
Probably the most interesting of all celebrities that direct selling companies have ever worked with was ACN's pick: Donald Trump. He featured the company in his TV shows, pitched ACN's products and made paid appearances for the company. Reportedly, he was paid $8.8 million by ACN.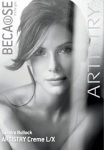 AMWAY
Movie stars like Alan Ladd, Sandra Bullock and Teresa Palmer, international football player Ronaldinho, NBA star Shaquille O'Neal and NFL Super Bowl MVP Kurt Warner are on the list of famous figures Amway worked with.
Avon has a long history and a long list of celebrity partnerships. The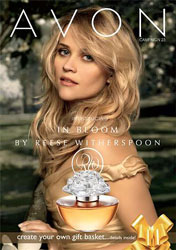 famous baseball player Joe DiMaggio, and the stars like Rosalind Russel, Claudette Colbert, and Catherine Deneuve are only a few of the icons that collaborated with Avon in the past. Then, came in other international stars like Jacqueline Bisset, Julia Roberts, Fergie, Reese Witherspoon, Patrick Dempsey, Megan Fox, Salma Hayek, and the famous tennis champion Maria Sharapova.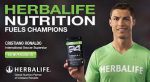 Being predominantly a nutrition company, Herbalife's choices have been among athletes. Within this context, it worked with the two biggest names in international football: Ronaldo and Messi.
Germany-based cosmetics direct seller LR worked with stars to promote especially its fragrances. Among these were Bruce Willis, Michael Schumacher, Heidi Klum, and Karolina Kurkova.
MANNATECH
Mannatech is another company that decided partnering with athletes. Former basketball player nicknamed "Lady Magic" Nancy Lieberman was an example. Besides athletes, Mannatech was also endorsed by Dr. Ben Carson who then served as as the Secretary of Housing and Urban Development in the Trump Administration.
This European direct selling giant does not have a long list of international stars, yet did work with some very familiar names like the actress Demi Moore and the famous tennis player Caroline Wozniacki.
The last example that we cover here will be USANA. USANA works with quite a number of individual athletes and sports teams to get endorsements from them. The company was also endorsed by Dr. Oz as his "Trusted Partner".
Although not too many, there are still people in the direct selling community who are categorically against doing any marketing activities. Whether a company should allocate budgets on activities like celebrity endorsements, instead of making the funds available to the field should not be a discussion in today's day and age. The question here is choosing the right marketing tools and executing them effectively. Further to this, you might want to take a look at Brett Duncan's insightful article that was published last week: The Makings of a Modern Marketing Team for a Direct Sales Company
…..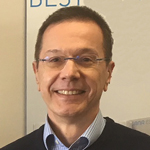 Hakki Ozmorali is the Founder of WDS Consultancy, a management consulting and online publishing firm in Canada, specialized in providing services to direct selling firms. WDS Consultancy is a Supplier Member of the Canada DSA. It is the publisher of The World of Direct Selling, global industry's leading weekly online publication since 2010. Hakki is an experienced professional with a strong background in direct sales. His work experiences in direct selling include Country and Regional Manager roles at various multinationals. You can contact Hakki here.
SHARE THIS ARTICLE: