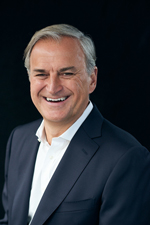 Counter Brands, LLC, the parent company of Beautycounter announced that Marc Rey has been appointed Chief Executive Officer, effective February 1, 2022.  Gregg Renfrew, company's founder, will serve as the Executive Chair and Chief Brand Officer.
At Beautycounter, Rey is expected to focus on furthering company's ambitious and multifaceted mission by continuing to evolve its omnichannel strategy and identifying new opportunities that unlock the company's potential.
"As the Founder of Beautycounter, my focus is on the future of our company to ensure we continue to lead our industry toward a better place. Marc is aligned with my ambitious vision for Beautycounter and our continued role in defining the industry's evolution,"  said Gregg Renfrew, Founder of Beautycounter. "His track record of scaling and optimizing businesses, proven ability to develop talented teams, and commitment to changing beauty for the better make him a natural fit as we continue to pursue long-term growth and expansion."
In her new role, Renfrew will expand her work on areas that remain critical to Beautycounter's mission. Renfrew has paved the way for cosmetic reform in an industry with regulations that have stood largely unchanged since 1938. She was selected as the first founder of a beauty brand to testify in front of Congress in 2019, and her advocacy has resulted in the passage of 10 pieces of legislation since she founded Beautycounter in 2011.
Before joining Beautycounter, Rey most recently served as CEO and Global Chief Growth Officer of Shiseido Americas. Prior to that, he was Senior Vice President of Coty North America, and President of IDC at L'Oréal USA.
SHARE THIS