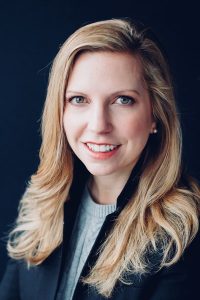 Beautycounter announced the appointment of Kara Trousdale as the company's Chief Commercial Officer to accelerate the next phase of the company's growth by making clean beauty accessible to more consumers.
Trousdale brings deep experience in retail and supply chain to Beautycounter, and will be responsible for overseeing and innovating Beautycounter's omnichannel model. She joins Beautycounter following a nearly eight-year tenure at Amazon, where she most recently served as Chief Marketing Officer for Amazon Fashion. In this role, she was responsible for elevating and activating consumer engagement around Amazon's fashion brands, as well as building and scaling emerging businesses and retail customer experiences.
Prior to that, Trousdale held leadership positions at Amazon Grocery and Personal Care, as well as Supply Chain and Private Brands.
Trousdale will focus on scaling the retail, e-commerce, field, and partnerships channels to further Beautycounter's mission to get safer products into the hands of everyone, while leading and defining the future of the global beauty industry.
"Kara is an exceptional business strategist with an impressive track record of growing brands, having a deep, nuanced understanding of the needs of the modern consumer," said Marc Rey, CEO of Beautycounter. "She will be an incredible asset to our team as we continue to accelerate the growth of the business."
SHARE THIS: