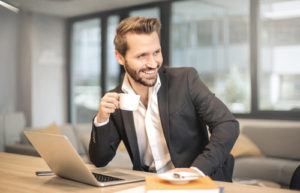 In this article, you will find those undesirable habits found at direct sales companies that drive their distributors, customers, and investors crazy.
This is not to say that all or most businesses are plagued with such habits. We see them at some of the direct selling companies. Yet we also see they are not taken as seriously all the time.
I am sure you will find at least a few of them familiar…
Looking the Other Way
Compliance is not only expected from corporate staff. It is just as important to enforce those written policies on the field and hold the independent consultants accountable for what they do, before the authorities act upon them.



Failing to Keep Promises
This presents itself on various grounds: Missing launch dates of new markets, product introductions, promotions, new training programs, adding staff to the HQ… Worse by far is missing commission payout dates!
Fiddling with the Compensation Plan and Policies
Frequent changes made on the compensation plan and the policies and procedures indicate only one thing: Management's unpreparedness. And any attempts to create "additional" compensation plans or to find ways to generate money out of these plans are manifestations of a company that one has to think twice before joining.
Jumping into International Arena
International expansion has to be a planned activity and each new market has to be understood with all its pros and cons. It is always prudent to first, "test" the business for a lengthy period in your home country before taking it abroad.
Sticking to Local Market
This is not a good habit, either. There are companies who have been in business for many years, that still have no intentions to expand internationally. Conservatism in this sense only means lost opportunities for all stakeholders.
Overlooking Communication
Believe it or not, words do not spread by themselves especially when you expect this to happen. It is vital to establish proper communication channels between the HQ and the field and also the public in general.
Concentrating on Sales Force, Ignoring Staff
It is true that the field is where growth is created and where revenue is generated. However, consultants cannot come even near to success if the company does not have a competent, motivated team at the head office.



Mismanaging the Field
Sales force is a force that needs to be managed and controlled well and in fairness. It is never advisable to give full credit to every single piece of feedback and implement every idea pouring in from consultants. When it comes to implementation of policies and procedures, treating consultants equally regardless of their ranks is just as important.
Messing Up Promotions
The most common failures here are setting wrong objectives, wrong targets, and wrong rewards (or not setting them up at all). Then comes, being forced to stop the promotion before it's announced date due to failing in the first three. The worst case scenario under this heading is creating a parallel compensation plan built on promotions.
These are the common bad habits that I have come across. Have you bumped into any others such as these?
…..
Hakki Ozmorali is the Principal of WDS Consultancy, a management consulting firm in Canada specialized in providing services to direct selling firms. WDS Consultancy is a Supplier Member of the Canada DSA. It is also the publisher of The World of Direct Selling, global industry's leading weekly online publication since 2010. Hakki is an experienced professional with a strong background in direct sales. His work experiences in direct selling include Country and Regional Manager roles at various multinationals. You can contact Hakki here.
SHARE THIS: